Check out my 2018 Christmas Catalogue to Simply Your Christmas Shopping
"Guard your heart above all else, for it determines
the course of your life." ~ Proverbs 4:23
"Matters of the Heart" is a weekly blog that deals with the deepest issues of the human heart, the issues we all face but sometimes don't want to talk about. The heart is the programming center of our lives. What is programmed into our heart will affect every area of our lives. Learn how to examine your heart and how to program your heart for success.
AN INVITATION TO YOU: To follow this blog, click here.
If this blog has blessed you, please encourage your family and friends to subscribe as well. Thank you!

________________________________________________
Quid pro quo. Tit for tat. Something for something.
Is this the kind of God you serve?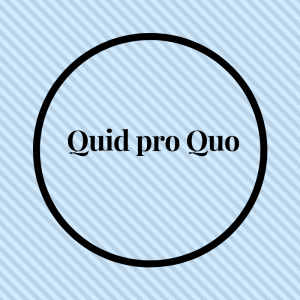 Legalism—and its twin sister religion—are alive and well in the Church today. But, just as in the days Jesus walked the earth, legalism kills.
What is legalism? Legalism is any doctrine that states we can earn our salvation. All religion is legalistic because religion, of its very nature, believes that one's salvation depends on one's performance. If I do good works, God will approve of me and allow me to enter Heaven.
Such was the belief of the Pharisees, whom Jesus soundly condemned.
Interestingly, all belief systems today, except Christianity, promote some sort of legalism. All require that one "perform" in order to reach God and be saved.
The uniqueness of Christianity is that it teaches that all of our attempts to perform in order to be saved are futile. Why? Because we could never perform well enough to earn our salvation. We could never do enough good works or kind deeds to merit Heaven.
This is the reason we need a Savior. We need a perfect Person (Jesus) to pay the perfect price for our sin. The perfect price is the only price that will satisfy the wrath of a perfect God.
Jesus paid that price. As man, He alone could stand in our place because He was also God, and, as God, He alone could pay the price of sin required by our perfect God.
Jesus Christ has "performed" for us. In other words, Christ's death and resurrection are all that were needed for us to be saved.
Yet, there is something in man that wants to pay his own way. We've all heard the phrase "There is no free lunch." Well, salvation isn't free, either. But the One Who paid the price for our salvation was Jesus Christ, the Son of God. He paid the ultimate price–the sacrifice of His life–so that we could be saved.
There is no other way to be saved except by believing in Jesus Christ and in what He has done for us. This is our salvation: to appropriate Christ's death and resurrection to our personal lives. All we have to do is believe and receive His gift of eternal life. "But as many as received him, to them gave he power to become the sons of God."
"But as many as received him, to them gave he power to become the sons of God,."
John 1: 12
The message of salvation is the message of grace. It is not based on the condition that we perform for God. It is based simply on our believing that Jesus Christ, the Son of God, performed for us. We must rest in that truth. We must rest in Christ's performance, not our own, for our own could never meet God's standards of holiness.
When we come to God to be saved, we come on the basis of Christ's merit and His merit alone. When we do, we will discover that His grace is more than sufficient to save us from all sin.
Now, it's YOUR turn: Please share your questions and insights in the Comments box below. Thank you!
TWEETABLE: "Do You Serve a 'Quid pro Quo' God?" by Dr. MaryAnn Diorio @DrMaryAnnDiorio (Click to Tweet)


____________________________________________
To be sure you don't miss any of my future blog posts, you may wish to subscribe to Matters of the Heart. CLICK HERE.
____________________________________________
____________________________________________
Check out my You-Tube series, YOU WERE MADE FOR GREATNESS!, based on my popular book by the same title.
_______________________________________________
NOW AVAILABLE!
THE ITALIAN CHRONICLES: The Complete Trilogy
in a single e-book or print format.
Save almost $4.00 over the purchase price
of the three individual novels.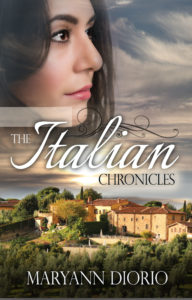 _______________________________________________
AVAILABLE FOR ORDER NOW!
_______________________________________________
Need a break? Read my latest short story, "Fire-Engine Love." Only $1.99!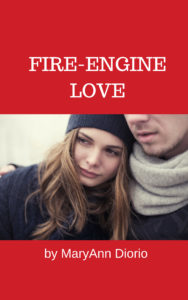 Tammie Burke is expecting her second child. But when her husband is suddenly taken from her, Tammie faces the fear of having to raise their two children alone. Will her faith in God help her to put her life back together?
_______________________________________________
THE ITALIAN CHRONICLES TRILOGY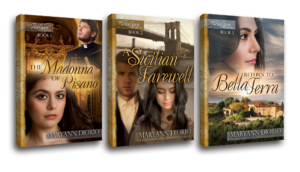 _______________________________________________
For additional encouragement, check out my podcasts at the following links:
___________________________________________
Copyright 2018 by Dr. MaryAnn Diorio. All Rights Reserved. This article may not be published or printed in any form whatsoever without the written permission of Dr. MaryAnn Diorio. You may contact her at info@maryanndiorio.com to request permission.
Amazon.com Required Disclosure: MaryAnn Diorio is a participant in the Amazon Services LLC Associates Program, an affiliate advertising program designed to provide a means for sites to earn advertising fees by advertising and linking to Amazon.com.
Disclaimer: This site uses cookies. Your continued use of this site constitutes your consent to our use of cookies.