Check out my 2018 Christmas Catalogue to Simply Your Christmas Shopping
"Guard your heart above all else, for it determines
the course of your life." ~ Proverbs 4:23
"Matters of the Heart" is a weekly blog that deals with the deepest issues of the human heart, the issues we all face but sometimes don't want to talk about. The heart is the programming center of our lives. What is programmed into our heart will affect every area of our lives. Learn how to examine your heart and how to program your heart for success.
AN INVITATION TO YOU: To follow this blog, click here.
If this blog has blessed you, please encourage your family and friends to subscribe as well. Thank you!
________________________________________________
What happened to the expression "Merry Christmas"?
Worse yet, what happened to Christmas?
In case you aren't aware of it, there is an all-out war against Christmas. And this war is being waged by none other than Satan and his demon cohorts.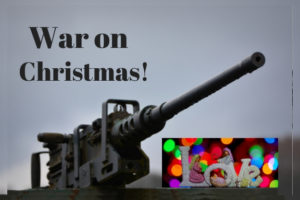 Time was when everybody loved Christmas—both Christians and non-Christians alike. Did you know that some of our most famous Christmas songs were written by non-Christians? For example, "White Christmas" was written by Irving Berlin, a Jew. One of the writers of "Winter Wonderland," Felix Bernard, was also a Jew. Two other Jews, Sammy Cahn and Jute Styne, wrote "Let It Snow, Let It Snow, Let it Snow." And there are more.
So, why did these people–who did not even believe in Christ—love and respect Christmas? Because the general social consensus in those days was a Christian consensus. People as a whole respected the Judeo-Christian principles on which our country was founded. Morality was still important, and those who did not obey the Ten Commandments were punished, if not outright ostracized. Peer pressure in those days was in favor of righteousness—exactly opposite of what peer pressure is today.
Make no mistake about it. The movement to eliminate "Merry Christmas" from our vocabulary is intentional and perverse. You see, Satan still wants to be God. So, as always, he has instituted counterfeits to lure people away from truth.
Take Santa Claus, for instance. Who would dare denigrate Santa Claus, that kindly old man who brings gifts to children? Yet, Santa Claus has been a deceptive means of drawing people away from the true focus of Jesus Christ, the true and rightful focus of Christmas.
From our children's infancy, my husband and I taught them that Christmas is about Jesus, not Santa Claus. One day, when I was shopping at the local mall, a kind lady came up to me and to my daughter, who was then a toddler in a stroller. The lady asked her what Santa Claus was going to bring her for Christmas. Confused by the question, my little girl looked at the lady and then looked at me and said, "Mommy, doesn't she know the truth about Santa Claus?" You can imagine the expression on the dear lady's face!
Some will protest that Santa Claus has his origins in St. Nicholas, a monk born toward the end of the third century, A.D. This is true. But the St. Nicholas of history is a far cry from the Santa Claus of today who has replaced Jesus as the center of Christmas.
Today, parents are criticized if they do not allow their children to go along with the Santa Claus myth. But what happens when children learn that parents did not tell them the truth about Santa Claus? Could this be a reason that, later on, children believe that their parents lied to them about Jesus, too? A sobering thought!
You see, sometimes what we think is minor is really major.
The Holy Bible says that Satan presents himself as an "angel of light." (2 Corinthians 11:14). This means that he uses things that look good to entice us into things that are evil. In 1 Peter 5: 8, Scripture commands us to be continually on the alert against his devices.
As we approach Christmas this week, let us remember that it's all about Jesus Christ Who died for our sins when we ourselves should have died for them. Christmas is all about remembering the One Who loved us so much that He gave His very life so that we could spend eternity with Him.
Merry Christmas!
Now, it's YOUR turn: Please share your questions and insights in the Comments box below. Thank you!
TWEETABLE: "The War on Christmas" by Dr. MaryAnn Diorio @DrMaryAnnDiorio (Click to Tweet)


____________________________________________
To be sure you don't miss any of my future blog posts, you may wish to subscribe to Matters of the Heart. CLICK HERE.
____________________________________________
____________________________________________
Check out my You-Tube series, YOU WERE MADE FOR GREATNESS!, based on my popular book by the same title.
_______________________________________________
NOW AVAILABLE!
THE ITALIAN CHRONICLES: The Complete Trilogy
in a single e-book or print format.
Save almost $4.00 over the purchase price
of the three individual novels.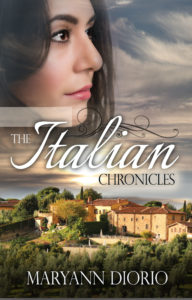 _______________________________________________
AVAILABLE FOR ORDER NOW!
_______________________________________________
Need a break? Read my latest short story, "Fire-Engine Love." Only $1.99!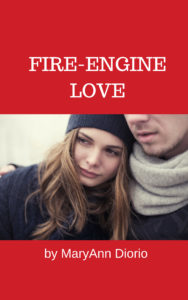 Tammie Burke is expecting her second child. But when her husband is suddenly taken from her, Tammie faces the fear of having to raise their two children alone. Will her faith in God help her to put her life back together?
_______________________________________________
THE ITALIAN CHRONICLES TRILOGY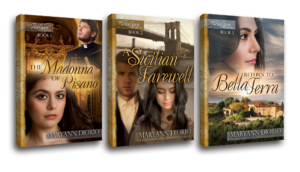 _______________________________________________
For additional encouragement, check out my podcasts at the following links:
___________________________________________
Copyright 2018 by Dr. MaryAnn Diorio. All Rights Reserved. This article may not be published or printed in any form whatsoever without the written permission of Dr. MaryAnn Diorio. You may contact her at info@maryanndiorio.com to request permission.
Amazon.com Required Disclosure: MaryAnn Diorio is a participant in the Amazon Services LLC Associates Program, an affiliate advertising program designed to provide a means for sites to earn advertising fees by advertising and linking to Amazon.com.
Disclaimer: This site uses cookies. Your continued use of this site constitutes your consent to our use of cookies.