Check out my 2019 Book Catalogue
"Guard your heart above all else, for it determines
the course of your life." ~ Proverbs 4:23
"Matters of the Heart" is a weekly blog that deals with the deepest issues of the human heart, the issues we all face but sometimes don't want to talk about. The heart is the programming center of our lives. What is programmed into our heart will affect every area of our lives. Learn how to examine your heart and how to program your heart for success.
AN INVITATION TO YOU: To follow this blog, click here.
If this blog has blessed you, please encourage your family and friends to subscribe as well. Thank you!
______________________________________
It doesn't take much to realize that something strange is going on in the world. People everywhere are noticing it. I'm sure you've been noticing it, too. There's something in the air that's making people tense. Nervous.
Afraid.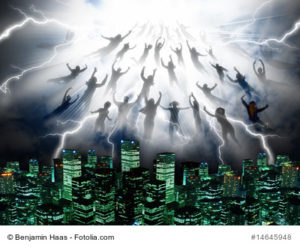 So, what's going on?
What's going on is that the earth is moving toward the most cataclysmic event of all time–an event called the Rapture.
What is the Rapture? The word itself comes from the Latin word rapio, which means to seize or snatch away. It is the act of suddenly removing someone from one place and taking him to another. So, the Rapture of the Church means the sudden removal of Christ's followers from the earth to take them to heaven.
In his first letter to the Thessalonians, written in Greek, Paul used the word harpazo to indicate this sudden removal. When Jerome later translated the Bible into Latin, he translated the word harpazo with the Latin word of the same meaning, rapio. Hence, the origin of the English word Rapture.
The Rapture is an instant in time when a trumpet will sound and Jesus Christ will appear in the sky to remove His followers from the earth before the Great Tribulation. The Apostle Paul describes the Rapture as follows in his first letter to the Thessalonians, chapter 4, verses 16 and 17: "For the Lord Himself will descend from heaven with a loud command, with the voice of an archangel, and with the trumpet of God, and the dead in Christ will be the first to rise. After that, we who are alive and remain will be caught up together with them in the clouds to meet the Lord in the air. And so we will always be with the Lord."
While many people scoff at the idea of the Rapture, it will happen. Those who are ready for it will be caught up in the air by our Lord and taken to heaven to be with Him forever. Those who are not ready will remain on the earth and suffer the most horrendous period of history the world has ever known under the dictatorship of a tyrannical world ruler called the Anti-Christ. This person will be Satan personified and will be brutal beyond imagination.
So, how do we prepare for the Rapture and escape the wrath of God to come? Here are three simple steps: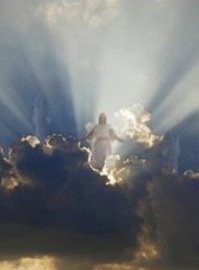 1. REPENT. This is the first and most important step. Only those who have been born again will be raptured. This means that if you have not accepted Jesus Christ as your Savior and Lord, you will be left behind. So, stop right now and invite Jesus Christ into your life. Here is a simple prayer:
Lord Jesus, I come to You just as I am. I choose to turn away from my sin and to embrace You as my Savior and my Lord. Come into my life. Save me. Make of me what You created me to be. Amen.
If you sincerely prayed this prayer, you are now a child of God and will go up in the Rapture to be with Him forever.
2. BE HOLY. God is holy, and He expects His children to be holy. He says this in 1 Peter 1: 16: "Be ye holy; for I am holy." Determine to live a life that is pleasing to God. A life that aligns with His Word. This means that we need to study His Word so that we can know the kind of life He wants us to live.
3. WARN OTHERS TO REPENT AND BE HOLY. This is called the Great Commission: "Go into all the world and preach the gospel to every creature" (Mark 16: 15). Jesus commanded His followers to tell others about Him. He is the only way to be saved. Jesus Himself said this about Himself: "I am the way, and the truth, and the life. No one comes to the Father except through Me" (John 14: 6). Tell others that Jesus is the only way to be saved. Once they have come to Christ, teach others to live holy lives so that they, too, will experience the joy of the abundant life in Christ.
Although we do not know the time of the Lord's return, all signs indicate that it is very, very close. But even if it is not, any one of us could die at any moment. We are not promised tomorrow. So get right with God today! Now! The next moment may be too late.

Now, it's YOUR turn: What about you? Are you ready for the Rapture? Please share your questions and insights in the Comments Box below. Thank you!
TWEETABLE: "HOW TO PREPARE FOR THE RAPTURE" by Dr. MaryAnn Diorio @DrMaryAnnDiorio (Click to Tweet)

____________________________________________
To be sure you don't miss any of my future blog posts, please subscribe to Matters of the Heart. CLICK HERE.
For a list of my blog posts by date, please click here.
____________________________________________

JOIN MY TEAM and get my monthly newsletter delivered to your inbox. Each month you will an update about my writing ministry and my family plus an opportunity to win a free e-book. You will also receive a special family recipe straight from my kitchen to your. So, don't delay! Sign up now by clicking here!
____________________________________________
Check out my You-Tube series, YOU WERE MADE FOR GREATNESS!, based on my popular book by the same title.
_______________________________________________
Soon-to-be-released: In Black and White: A Novel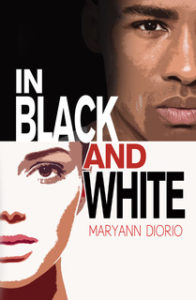 "Can endurance and faith sustain the love between a white woman and a black man as they are threatened by rejection, violence, and racial injustice? Can love alone reconcile their starkly different worlds, lighting the way to a bright future together? Find out in MaryAnn Diorio's forthcoming novel, IN BLACK AND WHITE, soon to be released. Stay tuned!"
Available soon in print and ebook formats. Stay tuned!
_______________________________________________
For additional encouragement, check out my podcasts at the following links:
___________________________________________
Copyright 20111-2019 by Dr. MaryAnn Diorio. All Rights Reserved. This article may not be published or printed in any form whatsoever without the written permission of Dr. MaryAnn Diorio. You may contact her at info@maryanndiorio.com to request permission.
Amazon.com Required Disclosure: MaryAnn Diorio is a participant in the Amazon Services LLC Associates Program, an affiliate advertising program designed to provide a means for sites to earn advertising fees by advertising and linking to Amazon.com.
Disclaimer: This site uses cookies. Your continued use of this site constitutes your consent to our use of cookies.