Check out my 2019 Book Catalogue
WINNING WITH THE WORD
by Dr. MaryAnn Diorio
"Winning with the Word" is a weekly blog that will help you to be a winner in life by applying God's principles of success found in the Bible, God's manual for life.
AN INVITATION TO YOU: To follow this blog, click here.
If this blog has blessed you, please encourage your family and friends to subscribe as well. Thank you!
______________________________________
NOTE: As of this post, the name of Matters of the Heart has been changed to Winning with the Word. My reason for doing this is to avoid confusion with my podcast called Winning with the Word. From now on, each blog post will be accompanied by its corresponding podcast. So, look for the podcast link at the top and at the bottom of each blog post.
______________________________________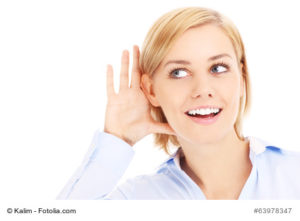 Do you prefer listening instead of reading? Then click below on the PODCAST LINK to today's blog post:

PODCAST: "How to Handle Offense" by Dr. MaryAnn Diorio
______________________________________
Are you angry and upset today because someone has done you wrong? Maybe the wrong was done to you years ago, but you've never gotten over it. Perhaps you were abused as a child, whether sexually, physically, or verbally, by the very person who should have protected you and taken care of you. Perhaps you were wronged by an unfaithful spouse, a broken promise, or a lie someone told about you. Whatever the case, you now feel bitter and have vowed never to forgive the person who hurt you.
Does this describe you? If so, God wants to speak to your heart today. So listen carefully to what He wants to say to you because it is literally a matter of life or death.
Today, we're going to be talking about the trap of offense. I call it a trap because that's exactly what it is. The reason offense is a trap is that, like any trap, it's hidden and it is baited. The one who hides it and the one who baits it is Satan.
What exactly is meant by the word "offense"? According to Webster, offense is "the state of being insulted or morally outraged." When you are offended, you are insulted by or outraged at what someone has done to you, and you want to get back at the person who has offended you.
It's interesting to me that the Greek word for offend is scandalon. Originally, this word scandalon referred to the part of a trap to which the bait was attached. So, we could say that the word "offend" means to lay a trap in someone's way.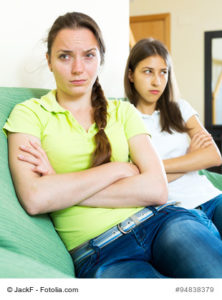 When it comes to offense, Satan is the master trap-layer. If we are not careful, we will fall into his traps and suffer tragic consequences as a result. You probably never considered offense as a trap, but that's exactly what it is. And it's a trap we have to guard against with every fiber of our being.
At some point in our lives, all of us will experience offense–times when people will hurt us deeply. In fact, to quote Jesus Himself in Luke 17: 1, "It is impossible that no offenses should come." So we see that it is inevitable that people will offend us. But while we cannot escape offense, we can deal with it in such a way that it will not affect us adversely. We can overcome it and be blessed in the process.
The way to overcome offense is to deal with it God's way. Most people, when wronged, want to get back at the person who wronged them. For example, a man may have been unfaithful to his wife. The wife, deeply hurt, decides that she will get back at her husband by being unfaithful to him in return. Her retaliatory behavior only complicates the problem, and now the wife and the marriage are in a worse situation than if the wife had handled the problem God's way.
What is God's way of handling offense? Let's go to the Bible, God's instruction manual for man to find out what God has to say about handling offense. In learning how to handle offense, Jesus is our perfect example. In the first letter of Peter, chapter 2, verses 21 to 23, we read this information about Jesus: "When He was reviled, He did not revile in return. When He suffered, He did not threaten but committed Himself to Him Who judges righteously."
Notice that when Jesus was offended, He did not retaliate. He did not try to get even with those who had wronged Him. He did not threaten them in any way. What did He do then? The Bible says that He "committed Himself to Him Who judges righteously." Who is "He Who judges righteously"? God the Father is He Who judges righteously. In other words, Jesus did not try to handle the problem Himself. Instead, He put the problem into His Father's hands and trusted His Father to handle it for Him.
Why did Jesus do this? Why did He not take matters into His own hands? We find the answer in the Book of Hebrews, chapter 10, verse 30. There we read the following statement: "'Vengeance is Mine. I will repay,' says the Lord." What does this mean? It means that only God reserves the right to inflict punishment for an offense. Only He reserves the right to pay people what is due to them. In other words, only God reserves the right to punish those who have offended us. Unless they repent, they will not be able to escape God's wrath and punishment. Unless they repent, payday is surely coming.
By implication, this verse also means that we ourselves do not have the right to punish others for hurting us. We do not have the right to take matters into our own hands. Yet, this is precisely what many people do. They determine in their hearts to get even with the person who wronged them.
What happens when we try to get even? When we try to get even, the very evil we do toward the person who wronged us will ricochet back to us. This is a spiritual law that cannot be changed or over-ridden. Getting even is forbidden by God. In Romans 12: 21, He commands us to overcome evil with good. This is not easy to do, but we must do it if we want to obey God. Moreover, we must do it if we do not want to suffer the bitter consequences of revenge.
If you are currently living in a state of offense–that is, if you are bitter toward someone who has hurt you–here are some things you can do to get rid of offense:
DECIDE to get rid of offense. Some people refuse to give up bitterness. They hold on to it like a security blanket, dragging it around with them and chewing on it every waking moment. Getting rid of offense requires a determined decision to do so. Make that decision today!
CONFESS to God that you have been guilty of holding on to offense and of refusing to forgive the people who hurt you. After you confess your sin to God, repent of it. This means t make a decision not to allow yourself to be offended ever again. Repentance means making an about-face and choosing to go in the opposite direction. Give God all your hurt, and ask Him to help you when you face the temptation to be offended.
FORGIVE. In your mind PICTURE the person who has wronged you. It may be more than one person. If so, take one person at a time and forgive that person. How do you forgive? It's very simple. Let's assume, for instance, that the person who wronged you is named John. Simply say, "God, I forgive John for having hurt me."

Now, you may not feel any different after you forgive, but that doesn't matter because forgiveness is not a feeling; it is a decision. After you forgive someone, you may still experience negative feelings at the sight of or the thought of that person. If you do, remind yourself and remind Satan that you have forgiven that person. Then bless the person who wronged you.

PRAY for the person who wronged you. This is one of the best ways to implement forgiveness in your life. Remember that hurting people hurt people. Let me repeat that: Hurting people hurt people. In other words, only people who are themselves hurting inside hurt other people. This will give you a fresh perspective on those who have wronged you. This is not to say that they are not responsible for their actions.They are responsible, just as all of us are responsible for our actions. It is to say, however, that those who wronged you were themselves hurting inside because they, in turn, were hurt by someone else.

The cycle of hurt can be a vicious cycle if we allow it to be and if we don't stop it. But, thank God, we can stop it. There's only one way, however, to stop the cycle of offense and that way is through love as expressed through forgiveness. The Bible tells us in 1 Corinthians, chapter 13, verse 8 that "love never fails." What a profound statement! Just think about it for a moment. Love NEVER fails! This means that whenever we act with love, whenever we respond to any problem with love, we will find a way over, around, or through that problem. We will always come out on top. That's a promise to us straight from the heart of God.

But living a life of love is not an easy thing to do. In fact, it's impossible unless we know the Author of Love, God Himself. It is only through His power that we can love with His kind of love. God's kind of love never gets offended. In fact the person who walks in God's kind of love hardly even notices when someone offends him.

Let's take a closer look at God's kind of love. It is beautifully described in the first book of Corinthians, chapter 13, verses 4 to 8. Let's listen to what it says: "Love is very patient and kind. Never jealous or envious. Never boastful or proud. Never haughty or selfish or rude. Love does not demand its own way. It is not irritable or touchy. It does not hold grudges and will hardly even notice when others do it wrong. It is never glad about injustice but rejoices whenever truth wins out. If you love someone, you will be loyal to him no matter what the cost. You will always believe in him, always expect the best of him, and always stand your ground in defending him. All the special gifts and powers from God will someday come to an end, but love goes on forever." In other words, as we said earlier, love never fails.

Would you like to experience this kind of love? Would you like to get rid of the offense that has been ruining your life? Would you like to live in the freedom that comes only from walking in love? You can, you know. But there's only one way, and that is through receiving Jesus Christ into your life. Jesus Christ is LOVE PERSONIFIED.

You know, when you refuse to forgive someone for hurting you, you tie yourself to that hurt in such a way that it will eventually destroy you. The bitterness it engenders will take root in your heart and, eventually, will even make you physically sick. Worse than that, God says that if you refuse to forgive, then He cannot forgive you. And if God cannot forgive you, then when you die, you will spend eternity in Hell.

Unforgiveness is serious stuff! In the Lord's Prayer, we ask God to forgive us as we forgive those who sin against us. By these words we are saying, "God, forgive me in the same way and to the same degree that I forgive others." Do you want God to forgive you and to the same degree that you are forgiving others? If we refuse to forgive others, then God will be obliged to refuse to forgive us. What a frightening thought! Is it worth it, then, to refuse to forgive?

Deep down in our hearts, we know the answer to that question. So, let's examine our hearts? Do we really want God to forgive us as we have forgiven others? I hope we can boldly say yes. If not, we need to turn to God right away and ask Him to help us forgive. We need to tap into the power of Jesus Christ which alone makes it possible for us to forgive.

If you have not yet invited Jesus Christ into your life, I encourage you to do so now. Just pray this simple prayer with me now: Lord Jesus, I come to You just as I am. I admit that I am a sinner in need of Your mercy and grace. I believe that You are the Son of God, that You died for me, and that You rose again on the third day. I invite You now to come into my life. I receive You as my personal Savior and all the Lord of my life. Make of me all that You created me to be. Amen.

If you sincerely prayed this prayer, you are now a born-again Christ-Follower. I invite you to write to me at drmaryann@maryanndiorio.com. I would like to send you a little booklet that will help get you started in your Christian walk. I also invite you to visit my website at maryanndiorio.com
Now, it's YOUR turn: What about you? Do you struggle with offense? Please share your questions and insights in the Comments Box below. Thank you!
TWEETABLE: "HOW TO HANDLE OFFENSE" by Dr. MaryAnn Diorio @DrMaryAnnDiorio (Click to Tweet)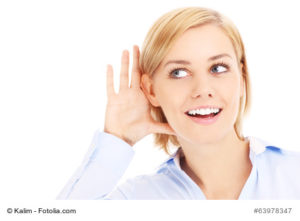 Click on the link below to listen to the podcast of this post:

PODCAST: "How to Handle Offense" by Dr. MaryAnn Diorio
____________________________________________
To be sure you don't miss any of my future blog posts, please subscribe to Winning with the Word. CLICK HERE.
For a list of my blog posts by date, please click here.
____________________________________________

JOIN MY TEAM and get my monthly newsletter delivered to your inbox. Each month you will an update about my writing ministry and my family plus an opportunity to win a free e-book. You will also receive a special family recipe straight from my kitchen to your. So, don't delay! Sign up now by clicking here!
____________________________________________
Check out my You-Tube series, YOU WERE MADE FOR GREATNESS!, based on my popular book by the same title.
_______________________________________________
Soon-to-be-released: In Black and White: A Novel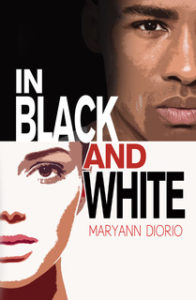 "Can endurance and faith sustain the love between a white woman and a black man as they are threatened by rejection, violence, and racial injustice? Can love alone reconcile their starkly different worlds, lighting the way to a bright future together? Find out in MaryAnn Diorio's forthcoming novel, IN BLACK AND WHITE, soon to be released. Stay tuned!"
Available soon in print and ebook formats. Stay tuned!
_______________________________________________
For additional encouragement, check out my podcasts at the following links:
___________________________________________
Copyright 20111-2019 by Dr. MaryAnn Diorio. All Rights Reserved. This article may not be published or printed in any form whatsoever without the written permission of Dr. MaryAnn Diorio. You may contact her at info@maryanndiorio.com to request permission.
Amazon.com Required Disclosure: MaryAnn Diorio is a participant in the Amazon Services LLC Associates Program, an affiliate advertising program designed to provide a means for sites to earn advertising fees by advertising and linking to Amazon.com.
Disclaimer: This site uses cookies. Your continued use of this site constitutes your consent to our use of cookies.