WINNING WITH THE WORD
by Dr. MaryAnn Diorio
"Winning with the Word" is a weekly blog that will help you to be a winner in life by applying God's principles for living the abundant life as found in the Bible, God's manual for life.
AN INVITATION TO YOU: To follow this blog, click here.
If this blog has blessed you, please encourage your family and friends to subscribe as well. Thank you!
______________________________________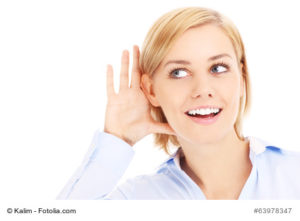 Do you prefer listening instead of reading? Then click below on the PODCAST LINK to today's blog post:

PODCAST: "ARE YOU READY FOR THE RAPTURE?"
by Dr. MaryAnn Diorio
______________________________________
We are living at a momentous time in history, a time when Jesus Christ could return at any moment to take his Church out of the world. This remarkable event whereby Jesus will instantaneously remove his followers from the earth is called the Rapture. As the Bible describes it, it will happen in the twinkling of an eye, in other words as fast as the blink of an eye. Interestingly, in Jewish tradition, the term the twinkling of an eye also refers to the sliver of the new moon that is seen on Rosh Hashanah, the Feast of Trumpets.
My question to you today is, are you ready for the Rapture? If Jesus Christ were to return today, would He take you to be with Him? Or would He leave you behind?
This is a very serious question, and it is critically important that you be able to answer it in the affirmative. If you are not sure that you would be able to do so, then listen very closely. What I am going to discuss with you today could determine your eternal destiny.
According to the Bible, God's instruction manual for man, the day is coming when Jesus Christ will return to Earth to rule and reign for a period of 1000 years. This thousand-year period of time is referred to as the Millennium. About seven years prior to the second coming of Christ, however, He will appear in the sky and draw to Himself all those who have surrendered their lives to Him and who are living for Him. This event is called the Rapture and is described in 1 Thessalonians 4: 16-17:
"The Lord Himself will descend from heaven with a shout, with the voice of an archangel, and with the trumpet of God, and the dead in Christ will rise first, then we who are alive and remain shall be caught up together with them in the clouds to meet the Lord in the air. And thus we shall always be with the Lord."
Those people who will be taken out of the world at that time are called the Church. The Church is comprised of all those who have been born again by accepting Jesus Christ as their personal Savior, and who are serving Him as their Lord at the time of the Rapture. These people alone will be considered the children of God, and therefore eligible to be removed from the earth and to see God. You see, while all people are the creations of God, only those who have been born again are the children of God. Two Scripture passages confirm this truth.
The first is John 1: 12 that states: "But as many as received Him, to them, He gave the right to become children of God to those who believe in His Name." The second is John 3: 3 that says, "Unless a man is born again, he cannot see the kingdom of God."
So those who have not been born again and who are not serving God at the time of the Rapture will be left behind. And they'll go through the worst period of suffering in the history of the world. This period of suffering is called the Tribulation and will make all previous wars combined look like a picnic.
During this horrendous time of human suffering, the world will be under the rule of a dictator called the Antichrist. Many will believe him to be the Messiah when, indeed, he will be Satan incarnate. In other words, he will be a man totally possessed by Satan. The inhabitants of the world will suffer tremendous persecution and even death at his hands. While I do not have time on this broadcast, to go into great detail about all that has to take place, I encourage you to read the Bible and learn about these things for yourself. Read especially in the New Testament, the twenty-fourth chapter of the book of Matthew, the fourth and fifth chapters of the book of First Thessalonians and the Book of Revelation.
In the Old Testament, read in particular the books of Isaiah, Ezekiel, Daniel, and Jeremiah and also the Minor Prophets. What you will learn from your reading is that we are fast approaching the return of Jesus Christ. While the Bible makes clear in Mark 13: 32 that no one knows the day nor the hour of Christ's return, one thing is certain: He will return! About this, there is absolutely no question. And so again, I ask you, "Are you ready?"
Even if Christ does not return during your lifetime, are you ready to meet Him when it is your turn to die? So often, we live as though we are never going to die. For some strange reason, we think that it could never happen to us. But sooner or later, each one of us will face our God and each one of us will have to give an account of our lives. How will you feel when you stand before God? Will you be joyful and confident? Or will you be fearful and ashamed?
Today, many people scoff at the thought of an afterlife. Some believe that everyone will go to Heaven because God is good and would not allow anyone to go to Hell. Others believe that once you die, that's the end of it, that there is nothing on the other side of death. Still others believe that there are many ways to Heaven and that one can choose what one thinks is the best way for oneself. Such people think that just as all roads lead to Rome, all roads lead to Heaven as well.
The Bible takes issue with such thinking. Yes, God is good, totally good. But He will allow anyone who wants to go to Hell. Why? Because when God created us, He gave us a free will to choose our own eternal destiny. God did not create us as puppets to be manipulated by Him. No, God wanted us to be free, free to love Him and to serve Him because we want to, not because He forces us to.
But in creating us as free agents, God took the awesome risk that some people would reject Him and His gift of eternal life. And many, indeed, have rejected Him and His gift of eternal life with disastrous results. For such people who have died are now suffering the torments of Hell and will do so forever. It is too late for them to turn back.
But it is not too late for you. The destiny of those who are now in Hell does not have to be your destiny. Just as those who are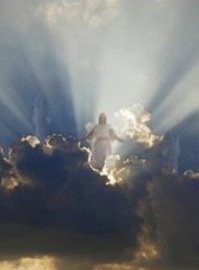 now in Hell had the opportunity to accept Jesus Christ while they were alive on this earth, so do you have that same opportunity right now. Take advantage of your opportunity before it is too late for you to do so. As the Bible says in Hebrews 4: 7, "Today if you will hear His voice, do not harden your hearts." Do not turn a deaf ear to the heart cry of God for your life. He is reaching out to you once again with his gift of salvation. You cannot be sure you will have this opportunity again. So receive it now while you can. Tomorrow may be too late.
After this broadcast, you will never be able to say that you never heard the message of salvation, because I am sharing it with you today. And that message is that God loves you and wants you to live forever with Him in Heaven. In order for you to be able to do so, He sent Jesus Christ to pay the price for your sins. John 3: 16 says, "For God so loved the world that He gave His only begotten Son that whoever believes in Him should not perish, but have everlasting life."
All you have to do is accept what Jesus Christ did for you. It's so simple. Just accept His gift of eternal life and you will be saved. Romans 10: 9 says that "If you confess with your mouth the Lord Jesus and believe in your heart that God has raised Him from the dead, you will be saved." To confess with your mouth means to say it aloud with your mouth. Say with your mouth that you accept Jesus Christ as your Savior and that you make Him the Lord of your life.
Life and believe in your heart that God raised Him from the dead. When you do, you will be saved. And once you are saved, you will begin to experience the abundant life, which, in John 10: 10, Jesus promised us when He said, "I have come that they may have life, and that they may have it more abundantly."
You will never have abundant life until you have Jesus. First John 5: 12 makes this clear: "He who has the Son has life. He who does not have the Son of God does not have life." Do you have life in your life? If not, go to Jesus Christ, the Source of all life. He will gladly give you life simply for the asking. Then you will be ready to meet Him when He returns. Accept Him now as your Savior and Lord by repeating this simple prayer after me:
Lord Jesus. I want to be ready when you return for your Church at the time. With the Rapture, I want to be counted as one of Your children. I admit that I am a sinner in need of your mercy and grace. I believe that you are the Son of God, that You died for me, and that Tou rose again on the third day. I invite You now to come into my life. I receive You as my personal Savior and as the Lord of my life. Nake of me all that You created me to be. Amen.
If you sincerely prayed this prayer, you are now a born again Christian. I invite you to write to me at drmaryann@drmaryanndiorio.com. I would like to send you a little booklet that will help get you started in your Christian walk. I also invite you to visit my website at maryanndiorio.com. There you will find a wealth of information to help you grow in your walk with the Lord, as well as a way to contact me with your prayer requests. We have had miraculous answers to prayer through this ministry. So please send in your prayer requests. God is able and willing to meet your every need.
Thank you so much for listening. This is Dr. MaryAnn Diorio, your Virtual Life Coach, reminding you that God loves you just as you are and just where you are, and that He will help you to keep on winning with the Word.
Now, it's YOUR turn: What about you? Are you ready for the Rapture ? Please share your comments in the Comments Box below. Thank you!
TWEETABLE: "ARE YOU READY FOR THE RAPTURE?" by Dr. MaryAnn Diorio @DrMaryAnnDiorio (Click to Tweet)
____________________________________________
To be sure you don't miss any of my future blog posts, please subscribe to Winning with the Word. CLICK HERE.
For a list of my blog posts by date, please click here.
____________________________________________
JOIN MY TEAM and get my monthly newsletter delivered to your inbox. Each month you will receive an update about my writing ministry and my family plus an opportunity to win a free e-book. You will also receive a special family recipe straight from my kitchen to your. So, don't delay! Sign up now by clicking here!
____________________________________________
Check out my You-Tube series, YOU WERE MADE FOR GREATNESS!, based on my popular book by the same title.
_______________________________________________
NOW AVAILABLE FOR PURCHASE: In Black and White: A Novel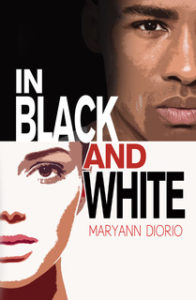 "Can endurance and faith sustain the love between a white woman and a black man as they are threatened by rejection, violence, and racial injustice? Can love alone reconcile their starkly different worlds, lighting the way to a bright future together?
AMAZON
APPLE iPAD
BARNES & NOBLE
DRAFT2DIGITAL
KOBO
SMASHWORDS
NOTE: In full disclosure, the above are affiliate links. This means I earn a small commission on each sale made through these links.
_______________________________________________
If you found this post helpful, please forward it to a friend. Thank you! You may also be interested in reading the following popular posts:
For additional encouragement, check out my podcasts at the following links:
___________________________________________
Copyright 20111-2019 by Dr. MaryAnn Diorio. All Rights Reserved. This article may not be published or printed in any form whatsoever without the written permission of Dr. MaryAnn Diorio. You may contact her at info@maryanndiorio.com to request permission.
Amazon.com Required Disclosure: MaryAnn Diorio is a participant in the Amazon Services LLC Associates Program, an affiliate advertising program designed to provide a means for sites to earn advertising fees by advertising and linking to Amazon.com.
Disclaimer: This site uses cookies. Your continued use of this site constitutes your consent to our use of cookies.