WINNING WITH THE WORD
"Winning with the Word" is a weekly blog that will help you to be a winner in life by applying God's principles for living the abundant life as found in the Bible, God's manual for life.
AN INVITATION TO YOU: To follow this blog, click here.
If this blog has blessed you, please encourage your family and friends to subscribe as well. Thank you!
______________________________________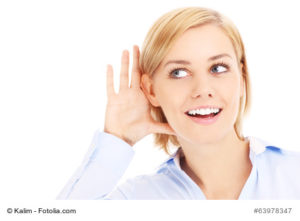 Do you prefer listening instead of reading? Then click below to listen to today's blog post: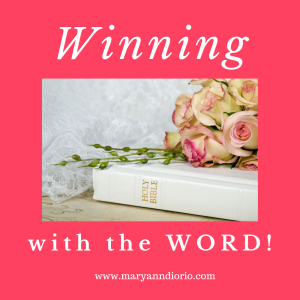 You may be thinking, "What a strange question? How could my tongue be ruining my life?"
You may be quite surprised when you find out.
So, let me start off by asking you another question: Are there problems in your life that you can't seem to overcome? Like health problems? Marriage problems? Parenting problems? Addiction problems? Job problems? The list can go on and on.
But if there are problems you can't seem to overcome, the real problem may be your tongue.
Have I captured your attention yet? I hope so, because in the rest of this podcast, we are going to explore the role of the tongue in creating success or failure in life, blessing or cursing.
Just to clarify upfront, by the word "tongue" I mean the words we speak.
Did you know that the words we speak affect our life, for better or worse? In the Book of Proverbs 18: 21, the Bible makes a very strong statement when it says "Death and life are in the power of the tongue."
Let that sink in for a moment. What does this verse tell us? First of all, it tells us that the tongue has power. Second, it tells us that that power is the power of death and life. In other words, your tongue has the power to generate death or to generate life.
Quite a sobering truth, wouldn't you agree?
If you're like me, just thinking about that verse makes me cringe. When I think of all of the negative words I've spoken throughout my life—unkind words, angry words, impatient words, impertinent words, hasty words, hurtful words, foolish words—I want to dig a hole and throw myself in it.
In James 3: 6, the Bible calls the tongue "a fire, a world of evil among the parts of the body." James further explains that the tongue "corrupts the whole body, sets the whole course of one's life on fire, and is itself set on fire by hell."
Wow! Those are pretty strong words!
So, what are we to do with this unruly member of the body?
Well, truth be told, there is nothing we can do in our own strength. Why? Because the BIble tells us it's impossible to tame the tongue. I've tried taming my tongue in my own strength, and I've failed every single time. That strategy just doesn't work. Why not? Because the root of the problem is not the tongue; it is the human heart.
You see, the Bible explains that what the tongue speaks comes out of the heart. In fact, the tongue can speak only what is in the heart. Matthew 12: 34 says this: "Out of the abundance of the heart, the mouth speaks." The NIV version states it like this: "…the mouth speaks what the heart is full of."
What is your heart full of? Is it full of hate, bitterness, envy, anger, revenge? If so, that is what you will speak. No matter how much you try not to, you will eventually speak what is in your heart.
But even more serious is that what you speak will affect your future life. If you speak failure, you will create failure. If you speak success, you will create success. If you speak curses on yourself, you will create a cursed life. If you speak blessings on yourself, you will create a blessed life.
Let me give you an example. A woman went to her doctor complaining of a chronic pain in her neck. The doctor ordered all kinds of tests, but every test returned negative. He could find nothing physically wrong with her neck. But the doctor was a very observant man. He noticed that, in describing her symptoms, the woman would often mention a particular person in her life whom she described as "a pain in the neck." As a man who understood the connection between the body and the soul, the doctor gave the woman a prescription. He said, "I want you to stop saying that this particular person is a pain in the neck. Instead, start saying nice things about the person." Reluctantly, the woman followed the doctor's advice. Within a matter of days, the pain in her neck disappeared.
This woman learned a very important lesson: what she said exerted power over her life. When she kept calling a certain person a pain in the neck, she reaped the negative effect of her negative words: a literal pain in the neck.
What words are you speaking about your health, your finances, your marriage, your children, your job? Are you saying things like, "My father died of cancer, so I will, too." "I'll never get out of debt." "My son will end up in prison." "My marriage is headed for divorce." "I can't stand my boss."
Are the words you are speaking words that you want to see come to pass in your life? If not, then STOP speaking them. NOW!
Instead, start speaking the words you want to see come to pass in your life. Start saying you are healthy and strong. Start saying that your son will turn out to be a fine man. Start saying that you are debt-free. Start saying that your marriage gets better and better every day. Start saying something good about your boss.
In addition, find Scripture promises that state what you want in life. There are thousands of them in the Bible. As you speak those promises of God to you, you will see them come to pass in your life.
Remember: what you say will set the course of your life. Do you want death in your life, or do you want life in your life? The answer is obvious.
But in order to be able to speak words of life, you must first have life in your heart, for –as we noted earlier–the words you speak flow out of your heart.
But how can you have life in your heart? There is only One Way. His Name is Jesus Christ. He alone is Life. He alone can give you life. And when you have His life in your heart, the words you speak will be words of life. His life.
If you do not yet have Jesus, True Life, in your heart, won't you invite Him in now? Just pray this simple prayer with me:
Lord Jesus, I come to You just as I am. My tongue has been unruly, but it's impossible for me to tame it. I need a change of heart, and that change of heart can come only by inviting You into my life. So right now, I ask You to come into my life. I ask You to transform my heart and make it a wellspring of life so that the words I speak will be words of life not only to myself but to all who cross my path. Thank You, Lord, for hearing my prayer that I pray in Your Name. Amen.
If you prayed this simple prayer, please write to me at drmaryann@maryanndiorio.com. I would like to send you a little booklet that will help you get started in your relationship with Jesus Christ. I also encourage you to get yourself a Bible and read it every day, starting in the Gospel of John, which is in the second half of the Bible. Finally, ask the Lord to lead you to the church of His choice for you where you can learn about and find fellowship and encouragement with other Christ-Followers.
For additional resources, articles, books, and podcasts to help you grow in your walk with Christ, I invite you to visit my website at maryanndiorio.com. This podcast is found on Apple Podcasts, Spreaker, iHeart Radio, Spotify, Soundcloud, Castbox, and Deezer, so I encourage you to subscribe.
If you have been blessed by these messages, I also invite you to become a Winning with the Word patron on Patreon. As a patron you will enjoy special benefits only for patrons. Your patronage will enable me to keep publishing this blog and podcast. To become one of my patrons, just click here. Thank you so very much!
In closing, I am very grateful to announce that this blog post and podcast were made possible by Linda Slomin. God bless you, Linda, for your generous support of this ministry. You are making a huge difference in the lives of people all over the world.
Listen to the podcast here:
Now, it's YOUR turn: Have you struggled with your tongue? If so, what have you done to overcome it? Please leave your response in the Comment Box below. Thank you!
TWEETABLE: "Is Your Tongue Ruining Your Life?" by Dr. MaryAnn Diorio

Please tell your family and friends about this "Winning with the Word" and please pass this post on to them. Thank you!
Check out these three popular Winning with the Word podcasts below. You may also search for a particular topic in the search box at the top of the sidebar on this page.
—How to Recognize a Controlling Spirit

Are you new to this blog? If so, what is the "Winning with the Word" blog and why will it bless you to read it?
"Winning with the Word" is a weekly blog that helps you to deal with the daily problems of life by using the Bible as your guide to solving them. The Word of God will make you a success in life!
AN INVITATION TO YOU: To subscribe to Winning with the Word, click here.
_____________________________________________________________
Copyright 2000-2020 by Dr. MaryAnn Diorio. All Rights Reserved. This article may not be published or printed in any form whatsoever without the written permission of Dr. MaryAnn Diorio. You may contact her at info@maryanndiorio.com to request permission.
Amazon.com Required Disclosure: MaryAnn Diorio is a participant in the Amazon Services LLC Associates Program, an affiliate advertising program designed to provide a means for sites to earn advertising fees by advertising and linking to Amazon.com.Disclaimer: This site uses cookies. Your continued use of this site constitutes your consent to our use of cookies.