WINNING WITH THE WORD
"Winning with the Word" is a weekly blog that will help you to be a winner in life by applying God's principles for living the abundant life as found in the Bible, God's manual for life.
AN INVITATION TO YOU: To follow this blog, click here.
If this blog has blessed you, please encourage your family and friends to subscribe as well. Thank you!
______________________________________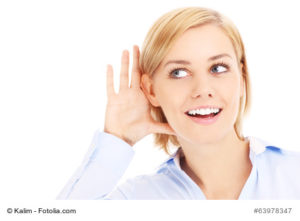 Do you prefer listening instead of reading? Then click below to listen to today's blog post:
Is there someone in your life who rubs you the wrong way? Well, if so, you're not alone.
We've all had people in our lives who have rubbed us the wrong way. Of course, we rarely, if ever. think that WE rub someone the wrong way? That would be too humble of us, wouldn't it?
Several years ago, I worked with a person who made life difficult for me. This person was harsh and unkind, and confusion often reigned in our communication. The more I tried to clarify, the worse the communication became.
I had hired and signed a contract with this person to achieve a professional goal. But the person seemed to be standing in the way of my achieving that goal by sowing confusion in our communication. In short, this person had become a thorn in my flesh!
Or, so I thought.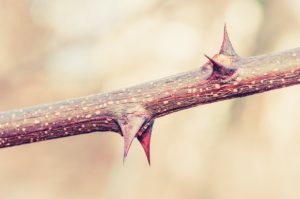 (By the way, if you haven't experienced a thorn in the flesh yet, you will. So file away for future reference what I'm about to share with you.)
Now, in all fairness to the person, I must say that the opposition was not intentional. But it was there, nonetheless. Yet, given the contract I had signed, I had no other recourse but to put up with the situation and to make the best of it.
Day by day, as I engaged with this person, I found myself getting more and more stressed. I complained to the Lord that this person was an obstacle to my achieving my goal.
To my great surprise, the Lord answered me with these words: "This person is not an obstacle, but a vehicle."
A vehicle?
Surely I had misunderstood and misheard the Lord.
But I had not misheard Him. He had simply shown me once again that His ways are higher than my ways.
Okay, Lord, I replied. "As always, you're right. But how is this person a vehicle and not an obstacle in my life?"
The Lord said, "This person is a vehicle to my making you like Jesus. That's been your prayer, hasn't it? That I would make you like Jesus. Well, I've placed this person in your life to polish your rough edges. And you have many of them, you know."
Gulp! Have you ever wanted to run into a cave and hide? Then you know how I felt.
With great sincerity of heart, I asked the Lord to forgive me of my selfish, arrogant attitude and to help me view this person as a vehicle to God's shaping me into the image of Christ. Now, years later, I can see how that person's presence in my life revealed the huge flaws in me that I needed to deal with in order to become more and more like Jesus.
Perhaps you, too, have a person or a situation in your life that is your thorn in the flesh. A person or situation that seems to be holding you back from what you want, that seems to be standing in the way of a goal you want to achieve. If so, stop and reconsider. Perhaps the very person or situation you think is an obstacle is actually a vehicle to something far better for your life. Something good you would miss if you didn't have that thorn in the flesh.
So, why does God give each of us a thorn in the flesh?
Here are three key reasons:
1. A thorn in the flesh polishes us. Thorns scratch at us, removing bits of harmful debris. Thorns polish us, removing our rough edges. Thorns prick us, instigating us to righteous living.
2. A thorn in the flesh keeps us dependent on God. When things aren't going swimmingly—as our British friends say—we tend to go to God for help. Thorns in the flesh continually push us toward God. And that's exactly what God wants: our total dependence on Him.
3. A thorn in the flesh keeps us from slipping into spiritual complacency. It's so easy to think we can do life in our own strength. A thorn in the flesh reminds us that we can't. A thorn in the flesh works in tandem with God's goal for us. And here's some breaking news: God's goal for us is not our happiness, but our holiness.
So, if there's a thorn in your flesh, rejoice and be glad. God is making you like Jesus. And there is no one we should want to resemble more!
That difficult person is no longer in my life, but, oh, I learned so much in that situation. Perhaps the biggest lesson I learned is that my life is not about me and my will. It's about Jesus the Lord and His will for me. And His will for me is always the best for me.
Christ's will for you is always the best for you, too. If you have not yet made Him the Lord of your life, do so now. Just pray this simple prayer with me:
Lord Jesus, I've spent my life doing my own thing and wanting my own will. Yet, You have graciously put people in my life to rub me the wrong way in order to show me that I need You. Well, I've finally figured that out, Lord. So I come to You now in all of my neediness, asking You to come into my life and to save me from myself. Be the Lord of my life. Make me like Jesus, no matter what it takes. I pray this in Your Name. Amen.
If you prayed this simple prayer, please write to me at drmaryann@maryanndiorio.com. I would like to send you a little booklet that will help you get started in your relationship with Jesus Christ. I also encourage you to get yourself a Bible and read it every day, starting in the Gospel of John, which is in the second half of the Bible. Finally, ask the Lord to lead you to the church of His choice for you where you can learn about and find fellowship and encouragement with other Christ-Followers.
For additional resources, articles, books, and podcasts to help you grow in your walk with Christ, I invite you to visit my website at maryanndiorio.com. This podcast is found on Apple Podcasts, Spreaker, iHeart Radio, Spotify, Soundcloud, Castbox, and Deezer, so I encourage you to subscribe.
If you have been blessed by these messages, I also invite you to become a Winning with the Word patron on Patreon. As a patron you will enjoy special benefits only for patrons. Your patronage will enable me to keep publishing this blog and podcast. To become one of my patrons, just click here. Thank you so very much!
In closing, I would like to recognize, honor, and thank this week's sponsor of Winning with the Word, my awesome husband of 50 years, Dr. Dominic Diorio, my very first patron on Patreon.
Thank you so much for listening. This is Dr. MaryAnn Diorio, your virtual life coach, reminding you that God loves you just as you are and just where you are, and that He will help you to keep on winning with the Word.
Listen to the podcast here:
Now, it's YOUR turn: How have you dealt with a thorn in the flesh in your life? Please leave your response in the Comment Box below. Thank you!
TWEETABLE: "Ouch! There's a Thorn in My Flesh!" by Dr. MaryAnn Diorio

Please tell your family and friends about this "Winning with the Word" and please pass this post on to them. Thank you!
Check out these three popular Winning with the Word podcasts below. You may also search for a particular topic in the search box at the top of the sidebar on this page.
__Is Your Tongue Ruining Your Life?
__How to Destroy Depression Once and for All

Are you new to this blog? If so, what is the "Winning with the Word" blog and why will it bless you to read it?
"Winning with the Word" is a weekly blog that helps you to deal with the daily problems of life by using the Bible as your guide to solving them. The Word of God will make you a success in life!
AN INVITATION TO YOU: To subscribe to Winning with the Word, click here.
_____________________________________________________________
Copyright 2000-2020 by Dr. MaryAnn Diorio. All Rights Reserved. This article may not be published or printed in any form whatsoever without the written permission of Dr. MaryAnn Diorio. You may contact her at info@maryanndiorio.com to request permission.
Photo Source: Image by Nicole Köhler from Pixabay
Amazon.com Required Disclosure: MaryAnn Diorio is a participant in the Amazon Services LLC Associates Program, an affiliate advertising program designed to provide a means for sites to earn advertising fees by advertising and linking to Amazon.com.Disclaimer: This site uses cookies. Your continued use of this site constitutes your consent to our use of cookies.