WINNING WITH THE WORD
"Winning with the Word" is a weekly blog that will help you to be a winner in life by applying God's principles for living the abundant life as found in the Bible, God's manual for life.
AN INVITATION TO YOU: To follow this blog, click here.
If this blog has blessed you, please encourage your family and friends to subscribe as well. Thank you!
______________________________________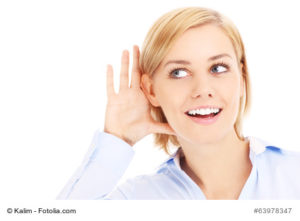 Do you prefer listening instead of reading? Then click below to listen to today's blog post:
Hello and Happy Day! This is Dr. MaryAnn Diorio, your Virtual Life Coach, welcoming you to another episode of Winning with the Word. Today is Monday, February 3, 2020. Today's Podcast is Episode #5 in Series 2020 and is titled "Make Your Marriage Great Again!"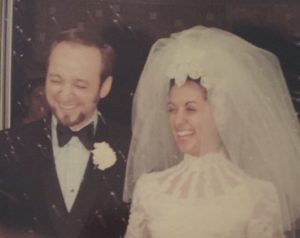 Recently, my husband and I celebrated our 50th wedding anniversary. While this is quite a milestone to say the least, we didn't get there by strolling hand in hand down the pathway of life without a few bumps and bruises along the way. Sometimes major ones! We reached that 50-year milestone because of a lot of patience, perseverance, and plain pluck!
Because my husband and I are somewhat of a marriage anomaly in this day and age, young people often approach us asking how we stayed married for so long. They also tell us that they are afraid to get married. When they have seen more marriage defeat than success, it's no wonder they are leery of getting married.
What young people have seen in the marriages of their elders has only served to discourage, depress, and drive them away from marriage. Instead, many of today's young people have opted for living together, a state called cohabitation.
To hear young people say that they are afraid to get married makes me very sad since marriage was instituted by God to bless and to be a blessing. Yet, I understand their reticence. Why risk all the pain and heartache of a divorce when they can simply avoid all that suffering by leaving themselves a way out? In other words, by simply living together without a legal commitment.
Before we examine the fallacies and dangers of cohabitation, however, let me be quick to explain that I do not by any means condone living together. Plain and simple, cohabitation is a violation of God's Word, and any violation of God's Word is sin. And, as the Bible warns us in Romans 6: 23, "the wages of sin is death." Sin will always lead to death and destruction on some level.
Yet, today more couples are living together outside of marriage than within marriage. In fact, a 2018 article published by the United States Census Bureau states that "cohabitation is now more prevalent than living with a spouse." The article goes on to state that in 2018, nine percent of the US population lived with an unmarried partner compared to seven percent who lived with a spouse. This is a troubling state of affairs.
While there are many articles out there giving supposedly good reasons for living together before marriage, I'm going to give you good reasons—God's reasons–for NOT living together. And here's a little hint: Choosing any of our own reasons to live together over God's reasons not to live together will ultimately hurt us.
The first thing we need to consider is that marriage was God's idea! And so was sex! Because marriage is so special to God, He set up boundaries for protecting it as an institution and for protecting the husband, wife, and children in a marriage. The chief boundary God placed was that sex—the single act that differentiates marriage from every other human relationship—must be confined to marriage. Why did God set this boundary? Because to have sex outside of marriage is dangerous not only to the psychological and physical well-being of the partners involved but, more importantly, to their spiritual well-being. Sex outside of marriage also poses grave dangers to any children involved. (See my post and podcast titled Sex and Soul Ties.)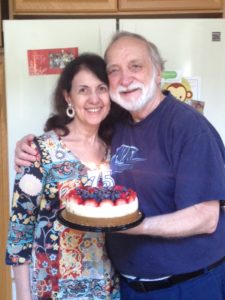 Now, those people who say that God doesn't want us to enjoy sex are completely mistaken. They've made God into their own image instead of allowing Him to make them into His image, as He originally intended. And any image that man makes of God is a false image. You see, we can't start with ourselves and then fit God into our picture. We always have to start with God and fit ourselves into His picture.
The same is true of marriage. When we choose to create our own ideas about marriage, we distort God's plan for marriage, And distorting God's plan for marriage is always dangerous. In order for a marriage to work, it must align with God's plan for marriage. Otherwise, that marriage won't work as it should. Plain and simple. Nor will any sexual relationship work outside of God's plan for sex to be engaged in only in marriage.
So, what is God's plan for marriage? Let's take a look at it:
A marriage must be between one man and one woman (Genesis 2: 23-24). Otherwise, according to God, it is not a marriage. It is an abomination. Jesus said in Mark 10: 6-8: "But from the beginning of creation, 'God made them male and female. For this reason a man shall leave his father and mother [and be joined to his wife], and the two shall become one flesh.'" This verse clearly indicates that marriage is to be between one man and one woman. To distort God's plan through what is erroneously called "gay marriage" will eventually destroy the partners involved and will, if they do not repent, destroy them eternally.
A marriage must be built on a firm foundation (1 Corinthians 3: 11). Just as a house needs a firm foundation or else it will collapse, so does a marriage need a firm foundation or else it will collapse. There is only one firm foundation on which to build a lasting marriage. That firm foundation is Jesus Christ. Indeed, in the Bible, Jesus calls Himself the ROCK (Psalm 89: 26). He also calls Himself the CORNERSTONE (Ephesians 2: 20). Unless a marriage is built on Christ, it will not be all it was meant to be.
A marriage must reflect the love of Christ for His Church. In Ephesians 5: 32, the Apostle Paul calls marriage "a mystery" related to Christ and His relationship to the Church. Chapter 5 of Ephesians further instructs a man to love his wife and a wife to respect her husband. Love and Respect. These are the two foundational principles of a great marriage. When the husband loves his wife as Christ loves the Church, and when the wife respects her husband as she respects the Lord, the marriage will be great!
What does it mean to build a marriage on Christ? Simply put, it means to make Him the Lord of our marriage. But in order to make Christ Lord of our marriage, we need first to make Him Lord of our life. How do we do that?
First, we must be born again. This means that we must acknowledge that we cannot save ourselves and that we need Jesus to save us. Then we must personally receive Him as our Savior. And then we must submit to His instructions for making our marriage great.
Yes, you may be surprised to learn that God has given us instructions on how to have a great marriage. If we think things through, however, we should not be surprised that the God Who created us and who created marriage would give us a manual for marriage. That manual is called the Bible. In it, you will find advice for every situation you will ever face not only in your marriage, but also in your life.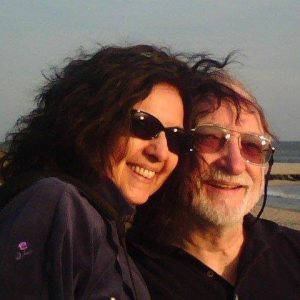 For example, the Bible says in Malachi 2: 16 that God hates divorce. My husband and I have stayed married for 50 years because we entered marriage with the mindset that God hates divorce and that divorce was not an option. We would make our marriage work, no matter what forces of hell would come against us.
And the forces of hell did come against us, as they do in any marriage. You see, Satan hates marriage because it reflects Christ's love for His Church and the Church's love for Him. So Satan works continuously to destroy marriages, especially Christian marriages. Husbands and wives need to be aware of his deceptive tactics and resist them together.
Remember this: Your spouse is not your problem. Satan is your problem. You and your spouse are a team and need to join hands in driving Satan out of your marriage. You can do this only when Jesus rules and reigns in your hearts.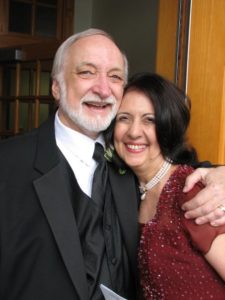 So, why do my husband and I have a great marriage?
1. We did marriage God's way, and we still do marriage God's way.
2. We put God first in our lives and in our marriage.
3. We put each other first.
4. We recognize that Satan is our real enemy, and we fight him together through daily prayer and through the reading of God's Word.
You, too, can have a great marriage! It will take work and effort. But most of all, it will take Jesus Christ at the helm of your life and of your marriage. If Jesus is not yet in your life, I urge you to invite Him into your life and into your marriage right now. Pray this simple prayer with me:
Lord Jesus, my marriage is not what it should be, but You can change it. I come to You now in my need. I invite You into my life. I receive You as my Savior. Be the Lord of my life and of my marriage. Make my marriage great again, Lord, as only You can. In Your Name, I pray. Amen.
If you prayed this simple prayer, please write to me at drmaryann@maryanndiorio.com. I would like to send you a little booklet that will help you get started in your relationship with Jesus Christ. I also encourage you to get yourself a Bible and read it every day, starting in the Gospel of John, which is in the second half of the Bible. Finally, ask the Lord to lead you to the church of His choice for you where you can learn about Him and find fellowship and encouragement with other Christ-Followers.
For an outstanding resource on building a great marriage, I highly recommend the book titled Love and Respect by Dr. Emerson Eggerichs (Affiliate Link). It is available on Amazon, Barnes & Noble, and other retail stores. You may also purchase it at the link in the show notes.I also recommend my own little booklet titled Making Your Marriage Work. It is available on my website and Amazon.
For additional resources, articles, books, and podcasts to help you grow in your walk with Christ, I invite you to visit my website at maryanndiorio.com. This podcast is found on Apple Podcasts, iHeart Radio, Spotify, Spreaker, Soundcloud, Castbox, Podbean, Podchaser, and Deezer, so I encourage you to subscribe.
If you have been blessed by these messages, I also invite you to become a Winning with the Word patron on Patreon. As a patron you will enjoy special benefits only for patrons. Just go to Patreon.com and search for Winning with the Wordto join.
In closing, I would like to recognize, honor, and thank this week's sponsor of Winning with the Word, my awesome husband of 50 years, Dr. Dominic Diorio, my very first patron on Patreon.
Thank you so much for listening. This is Dr. MaryAnn Diorio, your virtual life coach, reminding you that God loves you just as you are and just where you are, and that He will help you to keep on winning with the Word.
https://www.census.gov/library/stories/2018/11/cohabitaiton-is-up-marriage-is-down-for-young-adults.html
Listen to the podcast here:
Now it's your turn: Does your marriage need improvement? Would you like Jesus to help make your marriage great again? Please leave your comment in the Comment Box below. Thank you!
PLEASE TWEET: "Make Your Marriage Great Again!" by Dr. MaryAnn Diorio (CLICK TO TWEET)
Please tell your family and friends about "Winning with the Word," and please pass this post on to them. Thank you!
Check out these three popular Winning with the Word podcasts below. You may also search for a particular topic in the search box at the top of the sidebar on this page.
__Is Your Tongue Ruining Your Life?
Are you new to this blog? If so, what is the "Winning with the Word" blog and why will it bless you to read it?
"Winning with the Word" is a weekly blog that helps you to deal with the daily problems of life by using the Bible as your guide to solving them. The Word of God will make you a success in life!
AN INVITATION TO YOU: To subscribe to Winning with the Word, click here.
_____________________________________________________________
Copyright 2000-2020 by Dr. MaryAnn Diorio. All Rights Reserved. This article may not be published or printed in any form whatsoever without the written permission of Dr. MaryAnn Diorio. You may contact her at info@maryanndiorio.com to request permission.
Photo Source: Image by Nicole Köhler from Pixabay
Amazon.com Required Disclosure: MaryAnn Diorio is a participant in the Amazon Services LLC Associates Program, an affiliate advertising program designed to provide a means for sites to earn advertising fees by advertising and linking to Amazon.com.Disclaimer: This site uses cookies. Your continued use of this site constitutes your consent to our use of cookies.