WINNING WITH THE WORD
"Winning with the Word" is a weekly blog that will help you to be a winner in life by applying God's principles for living the abundant life as found in the Bible, God's manual for life.
AN INVITATION TO YOU: To follow this blog, click here.
If this blog has blessed you, please encourage your family and friends to subscribe as well. Thank you!
______________________________________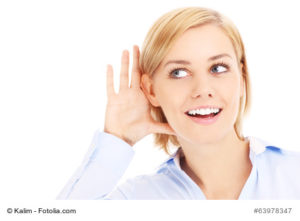 Do you prefer listening instead of reading? Then click below to listen to today's blog post:
________________________________________________
Hello and Happy Day! This is Dr. MaryAnn Diorio, your Virtual Life Coach, welcoming you to another episode of Winning with the Word. Today is Monday, February 17, 2020. Today's Podcast is Episode #7 in Series 2020 and is titled "The Coming Global Cataclysm."
Most people are unaware that there is a global cataclysm coming upon the earth that will literally turn the world upside down. No one knows exactly when this event will occur, but all signs indicate that it will happen in the not-too-distant future. The cataclysmic event to which I am referring is called the Rapture.
So, what is the Rapture?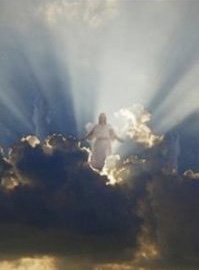 The Rapture is a momentous instant in time when Jesus Christ will suddenly appear in the sky, visible only to His followers, to remove them from the earth before the beginning of the most horrific period in human history called the Tribulation. The Bible warns of this momentous event in 1 Thessalonians 4: 16-17:
"For the Lord Himself will descend from heaven with a loud command, with the voice of an archangel, and with the trumpet of God, and the dead in Christ will be the first to rise. After that, we who are alive and remain will be caught up together with them in the clouds to meet the Lord in the air. And so we will always be with the Lord."
When the Rapture occurs, the world will fall into utter chaos. Imagine the scenario. At the Rapture, all born-again followers of Christ will be removed from the earth. This means that all airplane pilots who are Christ-followers and who are flying planes at the time of the Rapture will suddenly disappear from their airplanes. All drivers of cars, trucks, trains, ships, and other forms of transportation will suddenly leave their vehicles driverless and unattended. All operators of machinery who are Christ-Followers will suddenly disappear from their workstations. The result will be catastrophic. Planes whose co-pilots are also Christ-Followers will fall from the sky. Trains will derail. Cars and trucks will veer off the highways. The result will be a nightmare the likes of which have never been seen, not even in a horror movie.
After the Rapture, the people left behind will be thrust into frenzied terror. Parents will be frantically looking for their missing infants, toddlers, and little children (who will also be raptured). Spouses who are not born again will be frantically looking for their spouses who were born again and were taken by the Lord. Cell phone lines will be jammed as people desperately try to reach their loved ones.
World leaders will likely attribute the disappearance to an alien abduction, stating that those who disappeared were of an inferior degree of spiritual consciousness than those who remained and, consequently, were abducted by aliens. Even now, the world is quite comfortable with the concept of aliens, having been programmed for the last few decades, especially through the film industry, to accept them as normal.
All of this chaos will lead to the rise of the AntiChrist, a world leader who will eventually emerge on the scene with a seeming solution to the chaos. Panic-stricken by the whole scenario, people will flock to him as their savior, as the one who will put their lives–and their world–back in order again.
But such hopes on the part of the people will be crushed a few years later when the AntiChrist reveals his true colors as the worst tyrant, the worst dictator, of all human history. For this AntiChrist will, in fact, be the personification of Satan himself. In the middle of the seven-year tribulation, he will enter the newly rebuilt Jewish Temple in Jerusalem and declare himself God. Instantly, the Jews, who had heretofore accepted him as their Messiah, will recognize that he is an imposter.
So, why am I telling you all this? Because it relates directly to you. You have the opportunity now to escape this brutal period of history. You have the opportunity to accept Jesus Christ as your Savior and Lord and be counted among those whom He will remove from the earth before all of the horror begins.
But let me warn you. You don't have much time. Bible prophecy is being fulfilled at an amazing rate. Here are are some of the chief signs that the time is short before Jesus comes to remove His followers from the earth. These signs were all predicted in the Bible thousands of years ago, and most of them have already been fulfilled:
1__People will call good evil, and evil good. This is what is happening today. Those who stand up for what is right are criticized as being intolerant and bigoted, while those who brazenly support evil are applauded. Nearly 2800 years ago, the prophet Isaiah, who lived during the eighth century B.C., foretold that this would happen in our day. He wrote: "What sorrow for those who say that evil is good and good is evil, that dark is light and light is dark, that bitter is sweet and sweet is bitter" (Isaiah 5: 20). Today we condemn the innocent and acquit the guilty, both practices our Lord hates. Indeed, He emphatically states this in Proverbs 17: 15: "Acquitting the guilty and condemning the innocent— both are detestable to the LORD."
2__Natural disasters, such as earthquakes and volcanic eruptions, will increase. Jesus predicted these natural disasters in the twenty-fourth chapter of the Book of Matthew, along with several other signs of the end times. Today we are witnessing a great increase both in the number and in the intensity of hurricanes, floods, fires, droughts, earthquakes, and famines. While there have always been such natural disasters, their occurrence today is more frequent and more dangerous. They are converging, meaning they are all happening at the same time. (Check out my blog post titled "Convergence: Clear Sign of the End Times").
3__There will be widespread pestilence. We are all aware of the outbreak of the Corona virus that is now sweeping the world, causing many deaths and much fear. Jesus prophesied this as well. You see, my friend, what Jesus predicted 2000 years ago is coming true, and it is coming true at a rapid rate. Don't you think it's time to take Him seriously and get yourself ready for His return?
4__There will be division among the nations. In Matthew 24: 7, Jesus prophesied that "Nation will rise against nation, and kingdom against kingdom." Perhaps at no other time in history have the nations of the world been as divided as they are today, and the tension among them is only increasing. Virtually every country has some sort of war going on as I write.
5__Lawlessness will increase. Jesus warned us about this, again in Matthew 24. All around us we see increasing disrespect for the law, mass rebellion against authority in our homes, our cities, our universities, and our government institutions.
6__People will become heartless and rude. Timothy wrote that in the end days, people will "be unloving and unforgiving; they will slander others and have no self-control. They will be cruel and hate what is good" (2 Timothy 3: 3). Compassion for others is on the decline, as is kindness. Instead, rudeness is on the rise, as are selfishness and disrespect, especially disrespect for authority, both familial and civil.
These are only a few of the signs that we are living in the last days. But the real question is, "What do these signs mean for you?" Are you going to take them seriously and allow them to spur you to get yourself right with God? Or are you going to dismiss them as nothing more than alarmist theories? The choice, of course, is yours. But I do wish to urge you, in the love of Christ, to take these signs to heart as signs that Jesus Christ will soon return to take His followers from the earth. You can be one of His followers if you so choose. You, too, can be rescued from the horrific nightmare that is soon to come upon the earth. All you need to do is to accept Jesus Christ as the only One Who can save you.
One last thing: You may be thinking that I am nothing more than an alarmist, and that everything I've said is nonsense. But let me ask you a question: What if I'm right and you're wrong? Are you willing to take that chance when it could mean spending eternity separated from God in Hell? The 17th-century philosopher and mathematician, Blaise Pascal, in his famous work titled Pensées, said–and I paraphrase– that if a person believes in God but God does not exist, that person has lost nothing. But if a person does not believe in God, and God does exist, that person has lost everything.
What about you? Do you believe that God exists or not? Are you willing to take Pascal's wager? I guarantee that if you sincerely seek God, He will reveal Himself to you. For you see, God is a personal God. He is not distant and dismissive. In fact, He created you because He loves you and because He wants a personal relationship with you. To establish that relationship, He sent Jesus Christ, His only-begotten Son, to pay the price for your sin, thereby making it possible for you to have that personal relationship with the Father.
But you must do your part. You must respond to His invitation to have a personal relationship with you. You do that by accepting Jesus Christ as your Savior and Lord. Why not do that now?
Pray this simple prayer with me:
Father God, I want a personal relationship with You. I recognize that I cannot save myself. For this reason, You sent Jesus to save me and to restore me to fellowship with You. You sent Jesus to rescue me from the horrific times coming upon the earth. Lord Jesus, I believe that what You foretold in Your Word is coming to pass before my very eyes. I don't want to be here during the Tribulation. I want You to take me from the earth to be safe with You at the Rapture. But in order to do that, I must become Your follower. So I do that now, Lord. I invite You into my life to be my Savior and my Lord. I choose to follow You, Jesus. I turn my back on the world and its wicked ways, and I choose to follow You and Your holy ways. Thank You for accepting me as Your own. I trust You to save me from the wrath to come. In Your Name I pray, believe, and receive. Amen.
If you prayed this simple prayer, please write to me at drmaryann@maryanndiorio.com. I would like to send you a little booklet that will help you get started in your relationship with Jesus Christ. I also encourage you to get yourself a Bible and read it every day, starting in the Gospel of John, which is in the second half of the Bible. Finally, ask the Lord to lead you to the church of His choice for you where you can learn about Him and find fellowship and encouragement with other Christ-Followers.
For those of you who may not know, I write fiction about some of the issues I deal with in this podcast. I invite you to visit my website at maryanndiorio.com. There you will find a complete list of the novels, novellas, and short stories I have written about characters with problems like yours. This month, in honor of Black History month, I am offering a special discount on my latest novel titled In Black and White. It is the story of the love between a white woman and a black man and the power of God to restore all that is broken in our lives. To order your copy, click on one of the links below:
IN BLACK AND WHITE: A NOVEL
PRINT: Only $6.99 (Regular price $7.99)
E-BOOK: Only $0.99 (Regular price $2.99)
Note: The above are affiliate links.
On my website, you will also find additional resources, articles, books, and podcasts to help you grow in your walk with Christ,
This podcast is found on Apple Podcasts, Blubrry, iHeart Radio, Spotify, Spreaker, Soundcloud, Castbox, Podbean, Podchaser, and Deezer, so I encourage you to subscribe and have it delivered right to your mailbox.
If you have been blessed by these messages, I also invite you to become a Winning with the Word patron on Patreon. As a patron you will enjoy special benefits only for patrons. Just go to Patreon.com and search for Winning with the Word to join.
In closing, I would like to recognize, honor, and thank all of my patrons who have helped to make this podcast possible.
And to all of you wonderful people out there, thank you so much for listening. This is Dr. MaryAnn Diorio, your virtual life coach, reminding you that God loves you just as you are and just where you are, and that He will help you to keep on winning with the Word.
Listen to the podcast here:
Now it's your turn: Are you aware of the coming global cataclysm? What are your thoughts? Please leave your comment in the Comment Box below. Thank you!
PLEASE TWEET: "The Coming Global Cataclysm" by Dr. MaryAnn Diorio (CLICK TO TWEET)
Please tell your family and friends about "Winning with the Word," and please pass this post on to them. Thank you!
Check out these three popular Winning with the Word podcasts below. You may also search for a particular topic in the search box at the top of the sidebar on this page.
__Make Your Marriage Great Again!
__Is Your Tongue Ruining Your Life?
Are you new to this blog? If so, what is the "Winning with the Word" blog and why will it bless you to read it?
"Winning with the Word" is a weekly blog that helps you to deal with the daily problems of life by using the Bible as your guide to solving them. The Word of God will make you a success in life!
AN INVITATION TO YOU: To subscribe to Winning with the Word, click here.
_____________________________________________________________
Copyright 2000-2020 by Dr. MaryAnn Diorio. All Rights Reserved. This article may not be published or printed in any form whatsoever without the written permission of Dr. MaryAnn Diorio. You may contact her at info@maryanndiorio.com to request permission.
Amazon.com Required Disclosure: MaryAnn Diorio is a participant in the Amazon Services LLC Associates Program, an affiliate advertising program designed to provide a means for sites to earn advertising fees by advertising and linking to Amazon.com.Disclaimer: This site uses cookies. Your continued use of this site constitutes your consent to our use of cookies.