WINNING WITH THE WORD
"Winning with the Word" is a weekly blog that will help you to be a winner in life by applying God's principles for living the abundant life as found in the Bible, God's manual for life.
AN INVITATION TO YOU: To follow this blog, click here.
If this blog has blessed you, please encourage your family and friends to subscribe as well. Thank you!
______________________________________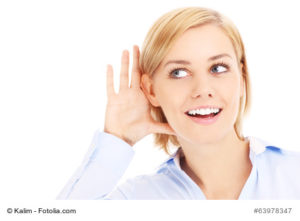 Do you prefer listening instead of reading? Then click below to listen to today's blog post:
________________________________________________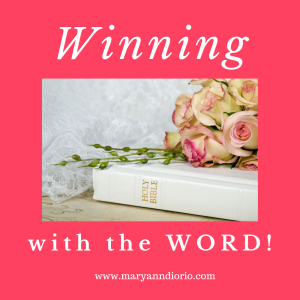 Hello and Happy Day! This is Dr. MaryAnn Diorio, your Virtual Life Coach, welcoming you to another episode of Winning with the Word. Today is Monday, February 24, 2020. Today's Podcast is Episode #8 in Series 2020 and is titled "When Your Prayers Hit a Brass Ceiling."
Recently, I've had a couple of people tell me that they feel as though God does not hear them when they pray. Perhaps this describes you as well. If so, let me encourage you with some tips on how to break through that brass ceiling when you pray.
Here are a few things that may be keeping you from getting a response from God:
1. Know that God is listening, but you may not have connected to His wave length. Have you ever tried to tune in to a radio station while driving your car? Sometimes you have to keep turning the knob until the connection is made. The station is always transmitting, but you are not always connecting because you haven't hit the station's wave length.
2. Faith is the spiritual device that connects you to God (Hebrews 11: 1). Another way of putting it is to say that faith is the currency of Heaven, the medium of exchange. God has a storehouse of blessings for you in Heaven. To download them from Heaven to Earth, we need faith. Faith is the downloading device. The Bible says that without faith, it's impossible to please God (Hebrews 11: 6).
3. Our prayers must align with God's Word (1 John 5: 14-15). For instance, a single woman who prays that a certain married man will become her husband is not praying according to God's Word. Instead, she is being deceived by Satan. God will never answer such a prayer–nor any prayer that violates His Word.
4. We must ask with the right motives (James 4: 2-3). Right motives are not selfish motives. Right motives characterize a heart willing to accept God's will, no matter what it is.
5. Gratitude must lace our prayers. God responds to a grateful heart because a grateful heart is a humble heart. Scripture tells us in James 4: 6 that "God opposes the proud but gives grace to the humble."
6. Finally, we must wait for God's timing. "There is a time for everything," Solomon writes in the Book of Ecclesiastes. Although it may seem as though God has not heard our prayer, he sometimes delays His response for reasons of His own. Perhaps we need to learn to be patient. Perhaps He has to orchestrate other situations connected with our own situation. Whatever the case may, God is always on time in answering our prayers.
All of the above tips are meaningless unless one has a personal relationship with Jesus Christ–in other words, unless one has been born again. Scripture says this: "God does not listen to sinners, but if anyone is a worshiper of God and does his will, God listens to him." The only prayer God hears from those who do not know Him is the prayer for salvation. In John 6: 37b, God says, "Whoever comes to me I will never drive out."
If you have not yet accepted Jesus Christ as your personal Savior and Lord, I urge you to do so now.
Pray this simple prayer with me:
Father God, I want and need a personal relationship with You. I recognize that I cannot save myself. For this reason, You sent Jesus to save me and to restore me to fellowship with You. I invite You into my life to be my Savior and my Lord. I choose to follow You, Jesus. I turn my back on the world and its wicked ways, and I choose to follow You and Your holy ways. Thank You for accepting me as Your own. In Your Name I pray, believe, and receive. Amen.
If you prayed this simple prayer, please write to me at drmaryann@maryanndiorio.com. I would like to send you a little booklet that will help you get started in your relationship with Jesus Christ. I also encourage you to get yourself a Bible and read it every day, starting in the Gospel of John, which is in the second half of the Bible. Finally, ask the Lord to lead you to the church of His choice for you where you can learn about Him and find fellowship and encouragement with other Christ-Followers.
For those of you who may not know, I write fiction about some of the issues I deal with in this blog and podcast. I invite you to visit my website at https://maryanndiorio.com/book-table. There you will find a complete list of the novels, novellas, and short stories I have written about characters with problems like yours. This month, in honor of Black History month, I am offering a special discount on my latest novel titled In Black and White. It is the story of the love between a white woman and a black man and the power of God to restore all that is broken in our lives. To order your copy, click on one of the links below:
IN BLACK AND WHITE: A NOVEL
PRINT: Only $6.99 (Regular price $7.99)
E-BOOK: Only $0.99 (Regular price $2.99)
Note: The above are affiliate links.
On my website, you will also find additional resources, articles, books, and podcasts to help you grow in your walk with Christ,
This podcast is found on Apple Podcasts, Blubrry, iHeart Radio, Spotify, Spreaker, Soundcloud, Castbox, Podbean, Podchaser, and Deezer, so I encourage you to subscribe and have it delivered right to your mailbox.
If you have been blessed by these messages, I also invite you to become a Winning with the Word patron on Patreon. As a patron you will enjoy special benefits only for patrons. Just go to Patreon.com and search for Winning with the Word to join.
And to all of you wonderful people out there, thank you so much for listening. This is Dr. MaryAnn Diorio, your virtual life coach, reminding you that God loves you just as you are and just where you are, and that He will help you to keep on winning with the Word.
Listen to the podcast here:
________________________________________________
Now it's your turn: Do you get a brass ceiling when you pray? If so, which of the tips do you think will best help you to get through to God? Please leave your comment in the Comment Box below. Thank you!
PLEASE TWEET: "When Your Prayers Hit a Brass Ceiling" by Dr. MaryAnn Diorio (CLICK TO TWEET)
Please tell your family and friends about "Winning with the Word," and please pass this post on to them. Thank you!
Check out these three popular Winning with the Word podcasts below. You may also search for a particular topic in the search box at the top of the sidebar on this page.
__Make Your Marriage Great Again!
__Is Your Tongue Ruining Your Life?
Are you new to this blog? If so, what is the "Winning with the Word" blog and why will it bless you to read it?
"Winning with the Word" is a weekly blog that helps you to deal with the daily problems of life by using the Bible as your guide to solving them. The Word of God will make you a success in life!
AN INVITATION TO YOU: To subscribe to Winning with the Word, click here.
_____________________________________________________________
Copyright 2000-2020 by Dr. MaryAnn Diorio. All Rights Reserved. This article may not be published or printed in any form whatsoever without the written permission of Dr. MaryAnn Diorio. You may contact her at info@maryanndiorio.com to request permission.
Amazon.com Required Disclosure: MaryAnn Diorio is a participant in the Amazon Services LLC Associates Program, an affiliate advertising program designed to provide a means for sites to earn advertising fees by advertising and linking to Amazon.com.Disclaimer: This site uses cookies. Your continued use of this site constitutes your consent to our use of cookies.