WINNING WITH THE WORD
"Winning with the Word" is a weekly blog that will help you to be a winner in life by applying God's principles for living the abundant life as found in the Bible, God's manual for life.
AN INVITATION TO YOU: To follow this blog, click here.
If this blog has blessed you, please encourage your family and friends to subscribe as well. Thank you!
______________________________________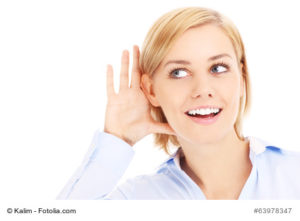 Do you prefer listening instead of reading? Then click below to listen to today's blog post:
______________________________________________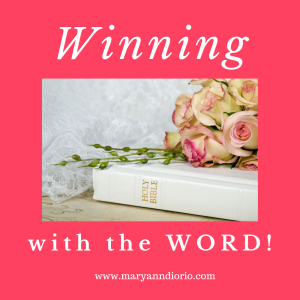 Hello and Happy Day! This is Dr. MaryAnn Diorio, your Virtual Life Coach, welcoming you to another episode of Winning with the Word. Today is Monday, March 23, 2020. Today's Podcast is Episode #12 in Series 2020 and is titled "You Are Already Healed!"
With the Corona virus pandemic literally bringing the world to a stop, the topic of sickness is on the minds of the great majority of people on earth.
Except, perhaps, for those of us who follow Christ.
Sickness should not be on our minds. Healing and health should be on our minds.
Sadly, however, many Christians are facing the pandemic in the same way the world is facing it–with fear and dread. Brothers and sisters, this should not be!
When we were born again, we received not only forgiveness for our sins but also healing for our bodies. Both forgiveness and healing are in the Atonement of Christ. The stripes He took on His back were for our healing. First Peter 2: 24 testifies to this truth: "By the stripes of Jesus, you were healed." When were we healed? When Jesus took those 39 stripes on His back. Interestingly, the medical profession groups all diseases into 39 categories. So, Jesus took a stripe on His back for each category and, thereby, for all diseases.
When we take Holy Communion, we are commemorating both the forgiveness of our sins and the healing of our bodies that Jesus earned for us through His death and resurrection. The wine represents His Blood which He shed to pay the price for our sins. The bread represents His Body which He gave to be beaten to pay the price for our sicknesses. This is the two-fold meaning of the Atonement.
Yet, despite Christ's gift of total salvation, few Christians are partaking of it. Instead, they are needlessly bearing a burden that Jesus already bore for us. Why?
There are several reasons. I would like to touch upon only a few:
1. Healing is not being taught in our churches. The Bible teaches in Romans 10: 17 that "faith comes by hearing." This means that faith in anything comes by hearing. Taken to its logical conclusion, whatever we hear often enough will engender faith in that which we hear.
So, if we constantly listen to reports and statistics about the devastation being caused by the Corona virus–or anything else, for that matter–we will begin to have faith in those negative reports. But if we constantly listen to the Word of God and His message of healing and health, we will begin to have faith in God's report.
2. False teaching has been preached from some pulpits. Such false teaching includes messages like the following:
___Healing is not for today.
___God doesn't heal everyone.
___God uses sickness to teach us.
All of these false teachings are contrary to what the Bible teaches, yet few Christians challenge them but simply swallow them hook, line, and sinker.
Well, it's about time we realize that God says what He means and means what He says. When He says in Psalm 103: 3 that He heals all our diseases, He means He heals ALL our diseases. When He says in 1 Peter 2: 24 that we were healed by the stripes of Jesus, He means that we WERE healed by the stripes of Jesus.
Healing is a finished work. Before He gave up His last breath, Jesus said, "It is finished!" He meant that the work of salvation was finished. Done! Completed! There is nothing left for Jesus to do. It is now our job to appropriate to our own lives what Jesus did through His death and resurrection.
How do we appropriate the Atonement to our lives? By simply believing God. By simply trusting that what God has said is absolute truth, and then by acting on it in our own lives.
3. Christians don't spend time studying and memorizing the Word for themselves. The only Scripture many Christians hear on a weekly basis is what they hear from their pastor on Sunday morning. In Philippians 2: 12, the Apostle Paul instructs us to work out our own salvation with fear and trembling. This means that we are not to depend primarily on our pastor to learn the Word. We are to study the Word for ourselves. If we ate as much physical food during a week as we eat of the Word, we would all starve to death.
Perhaps you have faith but you are still not experiencing healing. Then you may be struggling with unbelief. Unbelief is doubt that quenches any faith we already have. We can have faith and unbelief at the same time. This condition is like having two horses hitched together to a cart, but each horse is pulling in the opposite direction. Their respective efforts cancel each other out. When we have doubt along with faith, we get nothing.
We need to get rid of unbelief and have only faith in order to receive from God. And it doesn't take much faith to receive from God. Jesus said that if we have only enough faith as the size of a mustard seed, we can move a mountain. But the problem is that our doubt and unbelief overshadow our faith, and then we remain at a stalemate.
Remember the dear man in Mark 9: 24 who fell at the feet of Jesus and exclaimed, "Lord, I believe; help my unbelief"? This man struggled with the same problem. He had faith, but he also had doubt. His doubt diluted his faith.
So, instead of trying to strengthen your faith, work on eliminating your doubt. How? By filing your mind with the things of God, not with the things of the world. Guard your heart carefully, for what is in your heart will determine the course of your life.
As a prime example, instead of listening continually to the negative news, listen to readings from the Bible. Listen to worship music. Listen to messages on faith and on your authority in Christ.
Finally, remember that God has already given us all that we need to live a full and holy life. Listen to what the Apostle Peter wrote in 2 Peter 1: 3: "God's divine power has given us everything we need for life and for godliness. This power was given to us through knowledge of the one who called us by his own glory and integrity."

Yes, God has given us all that we need to lead a victorious life. But if we choose to live by fear instead of faith, we will never experience God's blessings in our lives.
It's time to give up fear and take up faith. Perhaps, instead of bringing the world to a stop, the Corona virus will bring the world to its knees.
If you have not yet been born again, please pray this simple prayer with me to receive Jesus Christ as your Savior and Lord, Only He can give you the abundant life that He died to give you.
Lord Jesus, I come to You just as I am. I need You to save me. I cannot save myself. I repent of my sins and ask You to forgive me. I invite You into my life to be my Savior and my Lord. I thank You for receiving me. In Your Name I pray, believe, and receive. Amen.
If you prayed this simple prayer, please write to me at drmaryann@maryanndiorio.com. I would like to send you a little booklet that will help you get started in your relationship with Jesus Christ. I also encourage you to get yourself a Bible and read it every day, starting in the Gospel of John, which is in the second half of the Bible. Finally, ask the Lord to lead you to the church of His choice for you where you can learn about Him and find fellowship and encouragement with other Christ-Followers.
For those of you who may not know, I write fiction about some of the issues I deal with in this blog and podcast. I invite you to visit my website at https://maryanndiorio.com/book-table. There you will find a complete list of the novels, novellas, and short stories I have written about characters with problems like yours.
To subscribe to "Winning with the Word", click here.
To receive my monthly newsletter, click here.
On my website, you will also find additional resources, articles, non-fiction books, and podcasts to help you grow in your walk with Christ.
If you have been blessed by these messages, I also invite you to become a Winning with the Word patron on Patreon. As a patron you will enjoy special benefits only for my patrons. Just go to Patreon.com and search for Winning with the Word to join. This podcast is being sponsored by my wonderful patron, Karon Bekebrede. Thank you, Karon, for supporting the work of the Lord.
And to all of you wonderful listeners out there, thank you so much for listening. This is Dr. MaryAnn Diorio, your virtual life coach, reminding you that God loves you just as you are and just where you are, and that He will help you to keep on winning with the Word.
Listen to the podcast here:
________________________________________________
Now it's your turn: Do you need a healing? If so, let us pray for you. Please leave your comment in the Comment Box below. Thank you!
PLEASE TWEET: "You Are Already Healed!" by Dr. MaryAnn Diorio (CLICK TO TWEET)
Please tell your family and friends about "Winning with the Word," and please pass this post on to them. Thank you!
Check out these three popular Winning with the Word podcasts below. You may also search for a particular topic in the search box at the top of the sidebar on this page.
__Is the World Coming to an End?
__Is Your Tongue Ruining Your Life?
Are you new to this blog? If so, what is the "Winning with the Word" blog and why will it bless you to read it?
"Winning with the Word" is a weekly blog that helps you to deal with the daily problems of life by using the Bible as your guide to solving them. The Word of God will make you a success in life!
AN INVITATION TO YOU: To subscribe to Winning with the Word, click here.
_____________________________________________________________
Copyright 2000-2020 by Dr. MaryAnn Diorio. All Rights Reserved. This article may not be published or printed in any form whatsoever without the written permission of Dr. MaryAnn Diorio. You may contact her at info@maryanndiorio.com to request permission.
Amazon.com Required Disclosure: MaryAnn Diorio is a participant in the Amazon Services LLC Associates Program, an affiliate advertising program designed to provide a means for sites to earn advertising fees by advertising and linking to Amazon.com.Disclaimer: This site uses cookies. Your continued use of this site constitutes your consent to our use of cookies.