WINNING WITH THE WORD
"Winning with the Word" is a weekly blog that will help you to be a winner in life by applying God's principles for living the abundant life as found in the Bible, God's manual for life.
AN INVITATION TO YOU: To follow this blog, click here.
If this blog has blessed you, please encourage your family and friends to subscribe as well. Thank you!
______________________________________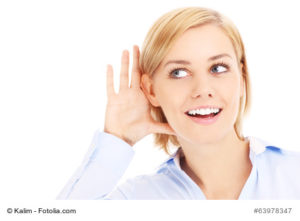 Do you prefer listening instead of reading? Then click below to listen to today's blog post:
______________________________________________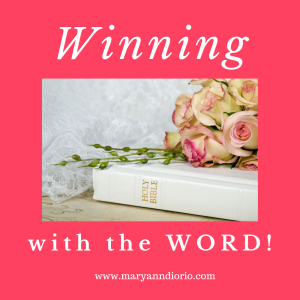 Hello and Happy Day! This is Dr. MaryAnn Diorio, Novelist and Life Coach, welcoming you to another episode of Winning with the Word. Today is Monday, May 25, 2020. Today's Podcast is Episode #21 in Series 2020 and is titled "How to Deal with the 'New Normal'."
The events of the last few months have set the world in a tailspin from which it may never recover. While we all wish things could go back to the way they used to be, chances are good that they will not. Wherever we turn, we hear the words "the new normal."
What is the "new normal" and how can we deal with it?
WHY THE NEW NORMAL?
First of all, it will help to understand WHY the new normal before we discuss how to deal with it.
Unless you are a student of Bible prophecy, you may not be aware that what we are experiencing today with the Corona virus and all the political upheaval attendant to it was foretold in the Bible. Jesus warned us of certain signs that would occur before He returns for His followers. And, yes! Jesus will soon return for His followers! For those of us who have received Him as our Savior and Lord. For those of us who are born again.
Jesus described the signs we are witnessing today as the contractions–or birth pains–of a woman in labor. Let's take a look at Matthew 24: 3-8:
"As Jesus was sitting on the Mount of Olives, the disciples came to him privately. 'Tell us,' they said, 'when will this happen, and what will be the sign of your coming and of the end of the age?'
Jesus answered: 'Watch out that no one deceives you. For many will come in my name, claiming, "I am the Messiah," and will deceive many. You will hear of wars and rumors of wars, but see to it that you are not alarmed. Such things must happen, but the end is still to come. Nation will rise against nation, and kingdom against kingdom. There will be famines and earthquakes in various places. All these are the beginning of birth pains.'"
We are personally witnessing these birth pains in our world today. First of all, there is mass deception. People are calling good, evil and evil, good. People are believing the Lie instead of the Truth.
The first warning Jesus gave in answer to His disciples' question about the end times was, "Do not be deceived!" All around us, people are being deceived by the media, in many cases by the pulpit, and in also many cases, by our governmental and educational systems.
Throughout the world, there are wars and rumors of wars. Iran is threatening Israel. China is threatening the United States. Nation is rising against nation, and kingdom against kingdom. We are hearing of famines in many places, and earthquakes are increasing in frequency and in intensity, including in areas where earthquakes have heretofore been rare.
Jesus called all of these signs "the beginning of birth pains."
Well, what happens when birth pains begin for a woman in labor? They get stronger and stronger until the actual birth and delivery of the baby.
The earth's birth pains will also get stronger and stronger, until the birth of God's Kingdom when Jesus Christ Himself will return to rule the earth during the thousand-year period called the Millennium. The birth pains will be the strongest during the period of time that will follow the Lord's removal from the earth of His followers in an event called the Rapture.
Following the Rapture, a dictator will arise, called the AntiChrist, who will at first appear like a savior but who will be a wolf in sheep's clothing. He will kill all those who become Christians during the Tribulation, and he will kill Jews in a murderous persecution that will make the Holocaust dwarf in comparison.
This period of time is referred to in the Bible as "the time of Jacob's Trouble," or the Great Tribulation. It will be the worst period of suffering in all of human history. It will make the Corona virus lockdown look like Kindergarten.

WHAT TO DO
So, with that background in mind, how do we deal with the "new normal"?
1) Realize that because Jesus said these things would happen, they will happen. There is nothing we can do to stop the fulfillment of end-time prophecy.
2) Get right with God so that when Jesus Christ returns for His followers, you will be among them and will escape the wrath to come. How do you get right with God? By accepting Jesus Christ as your Savior and Lord. (For details, click here).
3) Be bold in proclaiming the Gospel to others so that they, too, may be saved. Unless people hear the Truth, they cannot act on it. Jesus commanded us to proclaim the Truth. The Gospel is the Truth.
4) Obey God's Word. God's Word is our manual for life. As we obey it, we are pleasing God, and we will be blessed.
5) Keep looking up instead of looking around. Jesus commanded us to look up as the days grow darker. Why? I believe He gave us this command because looking around us would discourage us and remove our eyes from Him, while looking up will keep our eyes focused on His return.
If you have not yet accepted Jesus Christ as your Savior and Lord, I urge you to do so now. Do not wait a moment longer. Pray this simple prayer with me:
Lord Jesus, I come to You now, just as I am. I ask You to come into my life to save me. I receive You now as my Savior and Lord. Make of me what You created me to be. In Your Name I pray. Amen.
If you prayed this simple prayer, please write to me at drmaryann@maryanndiorio.com. I would like to send you a little booklet that will help you get started in your walk with Christ. I also encourage you to get yourself a Bible and read it every single day. The Bible is God's love letter to you, His manual for your life and for helping bring back all that you have lost because of your sin. In the Bible, God reveals Who He is, and He instructs you how to live.
Finally, ask the Lord to lead you to the church of His choice for you where you can learn about Him and have fellowship and encouragement with other Christ-Followers.
For those of you who may not know, I write fiction about many of the issues I deal with in this blog and podcast. My latest novel, In Black and White, recently won First Place in Historical Fiction in the 2020 Christian Indie Book Awards Contest. It is the page-turning, compelling love story between a white woman and a black man as they face the wrath of family and society in order to preserve their love. Get your copy at Apple Books, Barnes & Noble, Amazon, Kobo, or other vendors of your choice.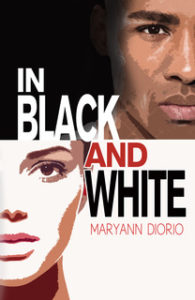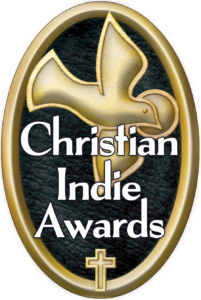 For additional resources on living the abundant life in Christ, visit my website at maryanndiorio.com.
If you have been blessed by these messages, I also invite you to become a Winning with the Word patron on Patreon. As a patron you will enjoy special benefits only for my patrons. Just go to Patreon.com and search for Winning with the Word to join. I would like to thank all of my patrons who are making this podcast possible. It is now reaching 19 countries throughout the world with the message of the Gospel. I could not do this without you.
Thank you so much for listening. This is Dr. MaryAnn Diorio, novelist and life coach, reminding you that God loves you just as you are and just where you are, and that He will help you to keep on Winning with the Word.
To subscribe to "Winning with the Word", click here.
To receive my monthly newsletter, click here.
Listen to the podcast here:
________________________________________________
Now it's your turn: "What steps have you taken to overcome perfectionism?" Please leave your comment in the Comment Box below. Thank you!
PLEASE TWEET: "How to Deal with the 'New Normal'" by Dr. MaryAnn Diorio (CLICK TO TWEET)
Please tell your family and friends about "Winning with the Word," and please pass this post on to them. Thank you!
Check out these three popular Winning with the Word podcasts below. You may also search for a particular topic in the search box at the top of the sidebar on this page.
__What to Do When Your Child Goes Astray
__Is the World Coming to an End?
Are you new to this blog? If so, what is the "Winning with the Word" blog and why will it bless you to read it?
"Winning with the Word" is a weekly blog that helps you to deal with the daily problems of life by using the Bible as your guide to solving them. The Word of God will make you a success in life!
AN INVITATION TO YOU: To subscribe to Winning with the Word, click here.
_____________________________________________________________
Copyright 2000-2020 by Dr. MaryAnn Diorio. All Rights Reserved. This article may not be published or printed in any form whatsoever without the written permission of Dr. MaryAnn Diorio. You may contact her at info@maryanndiorio.com to request permission.
Amazon.com Required Disclosure: MaryAnn Diorio is a participant in the Amazon Services LLC Associates Program, an affiliate advertising program designed to provide a means for sites to earn