WINNING WITH THE WORD
"Winning with the Word" is a weekly blog that will help you to be a winner in life by applying God's principles for living the abundant life as found in the Bible, God's manual for life.
AN INVITATION TO YOU: To follow this blog, click here.
If this blog has blessed you, please encourage your family and friends to subscribe as well. Thank you!
______________________________________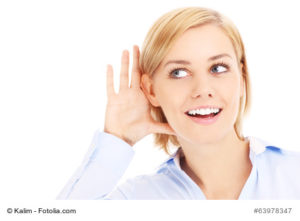 Do you prefer listening instead of reading? Then click below to listen to today's blog post:
______________________________________________
Hello and Happy Day! This is Dr. MaryAnn Diorio, Novelist and Life Coach, welcoming you to another episode of Winning with the Word. Today is Monday, June 29, 2020. Today's Podcast is Episode #26 in Series 2020 and is titled "Why You Need to Be Born Again".
________________________________________________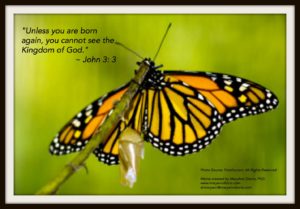 Sadly, the term "born again" has fallen into disrepute over recent years, despite the fact that it is the most important term that one must address regarding one's eternal destiny. People who are born again have been ridiculed, criticized, and even ostracized. Have you ever wondered why?
Often, when there is great public outrage against something, it is due to the fact that that "something" is true. You see, the truth offends. It has offended from the fall of Adam and Eve. It offended when Jesus walked the earth. And it continues to offend today.
Why does the truth offend? Because it challenges a person's self-will, his desire to be his own god.
Rebellion is at the heart of the human condition. It was rebellion that brought evil into the world, and today, it is still rebellion that perpetuates evil.
Because of our first parents, Adam and Eve, each of us is born into this world with a sin nature. This means that we enter this world with spirits disconnected from God. In other words, spirits that are dead, for there is no life unless we are connected to God.
When Adam and Eve rebelled against God, they died spiritually and, eventually, physically. God never intended for us to die physically. Sin caused physical death as well as spiritual death.
After they sinned, Adam and Eve were helpless to regain what they had given up by obeying Satan instead of obeying God. There was nothing our first parents could ever do to be restored to their original condition. Consequently, since they had corrupted themselves by their sin, they could pass on to us only corruption–spiritual, mental, and physical. They could only give us what they had.
But God loved Adam and Eve and all of us, their descendants, so very much that He took it upon Himself to rescue us, to reconnect us to Himself. There was only one way He could do so. God needed a scapegoat–someone who was not only God and capable of paying a perfect price to our perfect God, but who also would become a man in order to represent mankind and stand in our place as our substitute. That Someone was Jesus Christ, God's only Son!
Ever since that day when Jesus rose from the dead, He has been offering His gift of salvation to all who would take it. Won't you accept His gift of salvation today? Tomorrow may be too late.
You see, when a person is born again by accepting Christ's gift of salvation, that person is reconnected to God the Father. This reconnection qualifies the person to spend eternity with his Father in Heaven because he has become a member of God's family.
So why should being born again matter to you? It should matter because whether or not you are born again will determine your existence for all eternity after you die. Contrary to popular teachings, you will continue to exist after you die physically and leave this earth. Your spirit and your soul will continue to exist in one of two places: Heaven or Hell. The choice is up to you, but you must make that choice before you die physically. You will not be permitted to make that choice after you die physically.
But the only way to ensure that your spirit and soul go to Heaven after you die is for you to be born again. Only those who are born again are permitted entrance into Heaven. Those who are not born again will go to Hell and remain there forever and forever and forever in a state of eternal torment–with no hope of ever leaving that horrific place. And yes. Heaven and Hell are real places.
So, I urge you, accept Jesus Christ as the only One Who can save you. The Bible says in Acts 4: 12 CEV that "only Jesus has the power to save! His name is the only one in all the world that can save anyone."
Won't you run to that Name now and be saved? Please pray this simple prayer with me:
Lord Jesus, I have been duped by many who say that I don't need You, that I can save myself. But I see now that I was believing a lie. Forgive me! You are the only one who can save me. So I accept You now as my Savior and Lord. Come into my life. Make of me what You created me to be. In Your Name I pray. Amen.
If you prayed this simple prayer, please write to me at drmaryann@maryanndiorio.com. I would like to send you a little booklet that will help you get started in your walk with Christ. I also encourage you to get yourself a Bible and read it every single day. The Bible is God's love letter to you, His manual for your life. In the Bible, God reveals Who He is, and He instructs you how to live.
Finally, ask the Lord to lead you to the church of His choice for you where you can learn about Him and have fellowship and encouragement with other Christ-Followers.
For those of you who may not know, I write fiction about many of the issues I deal with in this blog and podcast. My latest novel, In Black and White, recently won First Place in Historical Fiction in the 2020 Christian Indie Book Awards Contest. It is the page-turning, compelling love story between a white woman and a black man as they face the wrath of family and society in order to preserve their love. This book was written for such a time as this, in which we are facing very serious issues of racism and hatred in our society. To discover the only real answer to racism, get your copy of IN BLACK AND WHITE now at Apple Books, Barnes & Noble, Amazon, Kobo, or other vendors of your choice. If you are reading this blog post, you can also purchase IN BLACK AND WHITE at the link below or on my website at maryanndiorio.com. Just click the bookstore tab at the top of the page.
You will also find additional resources on living the abundant life in Jesus Christ on my website at maryanndiorio.com.
If you have been blessed by these messages, I encourage you to share them with others. I also invite you to become a Winning with the Word patron on Patreon. As a patron you will enjoy special benefits only for my patrons. Just go to Patreon.com and search for Winning with the Word to join. I would like to thank all of my patrons who are making this podcast possible. It is now reaching numerous countries throughout the world with the message of the Gospel. I could not do this without you.
Thank you so much for listening. This is Dr. MaryAnn Diorio, novelist and life coach, reminding you that God loves you just as you are and just where you are, and that He will help you to keep on Winning with the Word.
To subscribe to "Winning with the Word", click here.
To receive my monthly newsletter, click here.
Listen to the podcast here:
Now it's your turn: Have you been born again? If not, why not? Please leave your comment in the Comment Box below. Thank you!
PLEASE TWEET: "Why You Need to Be Born Again" by Dr. MaryAnn Diorio (CLICK TO TWEET)
Please tell your family and friends about "Winning with the Word," and please pass this post on to them. Thank you!
Check out these three popular Winning with the Word podcasts below. You may also search for a particular topic in the search box at the top of the sidebar on this page.
__7 Signs That the Tribulation Is at Hand
__The Dangers of Generation Separation
__How to Deal with the "New Normal"
__What to Do When Your Child Goes Astray
__Is the World Coming to an End?
Are you new to this blog? If so, what is the "Winning with the Word" blog and why will it bless you to read it?
"Winning with the Word" is a weekly blog that helps you to deal with the daily problems of life by using the Bible as your guide to solving them. The Word of God will make you a success in life!
AN INVITATION TO YOU: To subscribe to Winning with the Word, click here.
_____________________________________________________________
Copyright 2000-2020 by Dr. MaryAnn Diorio. All Rights Reserved. This article may not be published or printed in any form whatsoever without the written permission of Dr. MaryAnn Diorio. You may contact her at info@maryanndiorio.com to request permission.
Amazon.com Required Disclosure: MaryAnn Diorio is a participant in the Amazon Services LLC Associates Program, an affiliate advertising program designed to provide a means for sites to earn advertising fees by advertising and linking to Amazon.com.Disclaimer: This site uses cookies. Your continued use of this site constitutes your consent to our use of cookies.