WINNING WITH THE WORD
"Winning with the Word" is a weekly blog that will help you to be a winner in life by applying God's principles for living the abundant life as found in the Bible, God's manual for life.
AN INVITATION TO YOU: To follow this blog, click here.
If this blog has blessed you, please encourage your family and friends to subscribe as well. Thank you!
______________________________________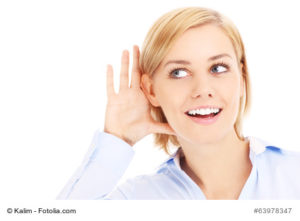 Do you prefer listening instead of reading? Then click below to listen to today's blog post:
______________________________________________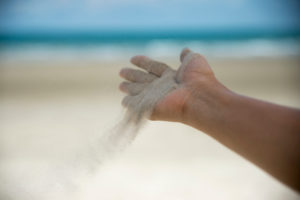 Four months ago, we were all writing the plots of our lives, oblivious to what lay just around the corner. Then–out of nowhere–the world was hit with a major pandemic that caused our plots to twist–and, in some cases, twist drastically. Now we find ourselves in totally unexpected situations, trying to make sense of it all and–even more challenging–trying to write new plots for our lives.
But maybe that's where we've been missing it. In trying to write our own life plots in the first place. For you see, God has a plot for each of our lives, and His plot is usually quite different from ours. The big question is, "Am I willing to let God write the story of my life, or will I insist on writing it myself?"
If you're like me, you may have resisted God's plot–or story–for your life. In my case, I didn't even know God had a plot for my life. So, at the age of fifteen, I started writing my own plot. I planned every point along the way, exactly as I wanted it to happen.
But midway through my writing of my plot, God intervened. Basically, He told me I was writing the wrong story. It wasn't His story. He had a different story He wanted to write for my life. Would I let Him do so?
I would have been a fool to refuse.
What about you? Are you refusing to allow God to write the story of your life? If so, consider these advantages of allowing God to plot your life:
God always has your best interests at heart. So the story He has planned for your life is the best story possible for your life–the story that will serve to make you the most like Jesus.
God created you. Therefore, He knows in what "genre" to write the story of your life. He knows whether or not you will become more like Jesus through humor or sorrow–or a combination of both. He knows whether or not you need a slow-paced story, with lots of calm moments to sort things out, or a fast-paced one that forces you to confront things you don't want to confront.
God loves you. Ultimately, this is God's reason for wanting to write your story. He knows that if you go it alone, you'll botch up your story. He wants to make sure you don't mess it up.
If there's one thing I've learned about the Lord in my 50 years of walking with Him, it's that the story He writes for our lives is always better than the story we try to write ourselves.
Are you willing to let God write the story of your life? In order to do so, you may have to let go of the story you thought your life would be and learn to find joy in the story you're living.
Why not do that now? Give Jesus your pen and then stand back as the Master Storyteller writes the magnificent story He has already plotted for your life. I guarantee it will be a bestseller!
If you have not yet accepted Jesus Christ, the Master Storyteller, I urge you to do so now. Please pray this simple prayer with me:
Lord Jesus, I've been trying to write the story of my own life, but I've failed miserably. Forgive me! You are the only one who can write my life story. And it's the best story for me. So I hand over my pen to You, and I give You free reign to write the story of my life. In Your Name, I receive You as my Savior and Lord. Amen.
If you prayed this simple prayer, please write to me at drmaryann@maryanndiorio.com. I would like to send you a little booklet that will help you get started in your walk with Christ. I also encourage you to get yourself a Bible and read it every single day. The Bible is God's love letter to you, His manual for your life. In the Bible, God reveals Who He is, and He instructs you how to live.
Finally, ask the Lord to lead you to the church of His choice for you where you can learn about Him and have fellowship and encouragement with other Christ-Followers.
For those of you who may not know, I write fiction about many of the issues I deal with in this blog and podcast. My latest novel, In Black and White, recently won First Place in Historical Fiction in the 2020 Christian Indie Book Awards Contest. It is the page-turning, compelling love story between a white woman and a black man as they face the wrath of family and society in order to preserve their love. This book was written for such a time as this, in which we are facing very serious issues of racism and hatred in our society. To discover the only real answer to racism, get your copy of IN BLACK AND WHITE now at Apple Books, Barnes & Noble, Amazon, Kobo, or other vendors of your choice. If you are reading this blog post, you can also purchase IN BLACK AND WHITE at the link below or on my website at maryanndiorio.com. Just click the bookstore tab at the top of the page.
You will also find additional resources on living the abundant life in Jesus Christ on my website at maryanndiorio.com.
If you have been blessed by these messages, I encourage you to share them with others. I also invite you to subscribe to my blog at maryanndiorio.com. Also, you may consider becoming a Winning with the Word patron on Patreon. As a patron you will enjoy special benefits only for my patrons. Just go to Patreon.com and search for Winning with the Word to join. I would like to thank all of my patrons who are making this podcast possible. It is now reaching numerous countries throughout the world with the message of the Gospel. I could not do this without you.
Thank you so much for listening. This is Dr. MaryAnn Diorio, novelist and life coach, reminding you that God loves you just as you are and just where you are, and that He will help you to keep on Winning with the Word.
To subscribe to "Winning with the Word", click here.
To receive my monthly newsletter, click here.
Please tell your family and friends about "Winning with the Word," and please pass this post on to them. Thank you!
Check out these three popular Winning with the Word podcasts below. You may also search for a particular topic in the search box at the top of the sidebar on this page.
__7 Signs That the Tribulation Is at Hand
__The Dangers of Generation Separation
__How to Deal with the "New Normal"
__What to Do When Your Child Goes Astray
__Is the World Coming to an End?
Are you new to this blog? If so, what is the "Winning with the Word" blog and why will it bless you to read it?
"Winning with the Word" is a weekly blog that helps you to deal with the daily problems of life by using the Bible as your guide to solving them. The Word of God will make you a success in life!
AN INVITATION TO YOU: To subscribe to Winning with the Word, click here.
_____________________________________________________________
Copyright 2000-2020 by Dr. MaryAnn Diorio. All Rights Reserved. This article may not be published or printed in any form whatsoever without the written permission of Dr. MaryAnn Diorio. You may contact her at info@maryanndiorio.com to request permission.
Amazon.com Required Disclosure: MaryAnn Diorio is a participant in the Amazon Services LLC Associates Program, an affiliate advertising program designed to provide a means for sites to earn advertising fees by advertising and linking to Amazon.com.Disclaimer: This site uses cookies. Your continued use of this site constitutes your consent to our use of cookies.