WINNING WITH THE WORD
"Winning with the Word" is a weekly blog that will help you to be a winner in life by applying God's principles for living the abundant life as found in the Bible, God's manual for life.
AN INVITATION TO YOU: To follow this blog, click here.
If this blog has blessed you, please encourage your family and friends to subscribe as well. Thank you!
______________________________________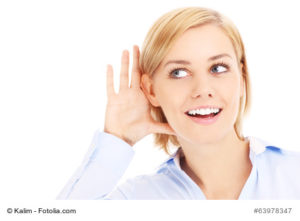 Do you prefer listening instead of reading? Then click below to listen to today's blog post:
______________________________________________
Hello and Happy Day! This is Dr. MaryAnn Diorio, Novelist and Life Coach, welcoming you to another episode of Winning with the Word. Today is Monday, August 31, 2020. Today's Podcast is Episode #34 in Series 2020 and is titled "Taking the End Times Seriously".
_______________________________________________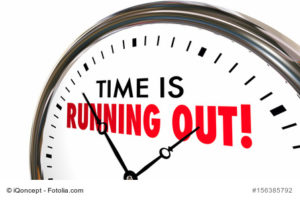 For the past several years, my husband and I have been what the Bible calls "watchmen on the wall." For those of you who do not know, according to the Scriptures, a watchman is a person who studies current events in relation to Biblical prophecy.
To read the morning headlines today is to read Bible prophecy being fulfilled. So much that was predicted by the ancient Hebrew prophets thousands of years ago is now coming to pass before our very eyes.
What are some of these prophecies? Here are a few highlights:
There will be an increase in natural disasters, pestilence, and famine throughout the world. We are already seeing this prophecy being fulfilled in the Covid-19 pandemic, the increase in earthquakes, vicious storms, and the devastating loss of crops, resulting in food shortages. Matthew 24: 7 talks of these things: " . . .

and there shall be famines, and pestilences, and earthquakes, in divers places.

"
There will be a coalition of nations in Africa and the Middle East that will align themselves against Israel (Psalm 83:2-8; Ezekiel 38:2-16). We see this happening now with the big three–Iran, Turkey, and Russia–joining together with the smaller nations of Libya, Ethiopia, and Sudan to align themselves against Israel.
There will be a global economic collapse followed by revolution, war, and, possibly, martial law. Several passages in the Book of Revelation prophesy of this economic collapse (for example, Revelation 6:2-6; Revelation 13:16-17). We are seeing the beginnings of economic distress in the closing of businesses due to the pandemic, the drop in the value of the dollar, and the growing shortage of coins.
There will be a great falling away from the faith. Hardly a day goes by that we do not hear of a Christian leader turning away from God and denouncing faith in Christianity. Thousands–if not millions–are turning away from righteousness and embracing wickedness. People are calling wrong right, and right, wrong, as 2 Thessalonians 2: 3 prophesies.

These are only a few of the indications that we are in the end of the last days.

All believers have been given the assignment to be a watchman in these last days, but, sadly, very few are fulfilling it. What about you?

Perhaps you don't know how to be a watchman. Here are some suggestions:

1. Pray. This is the first order of business. Watchmen get their orders from our Commander-in-Chief, the Lord Jesus Christ Himself. These orders come as the result of prayer.

2. Witness. Proclaim the Gospel of Jesus Christ at every opportunity. Souls hang in the balance.

3. Act. Fulfill the Great Commission by healing the sick, casting out demons, and raising the dead. God has given us the power and authority of His Name to fulfill His Great Commission. If we fail to do so, the blood of the lost in our circle of influence will be on our heads.

Only those born again in Jesus Christ can fulfill the Great Commission and be a watchman. If you have not been born again, pray this simple prayer with me now:
Lord Jesus, I come to You just as I am. I desire to be in relationship with You. Come into my life now. I receive You as my Savior and Lord. Make of me what You created me to be. In Your Name I pray. Amen.
If you prayed this simple prayer, please write to me at drmaryann@maryanndiorio.com. I would like to send you a little booklet that will help you get started in your walk with Christ. I also encourage you to get yourself a Bible and read it every single day. The Bible is God's love letter to you, His manual for your life. In the Bible, God reveals Who He is, and He instructs you how to live.
Finally, ask the Lord to lead you to the church of His choice for you where you can learn about Him and have fellowship and encouragement with other Christ-Followers.
For those of you who may not know, I write fiction about many of the issues I deal with in this blog and podcast. I encourage you to visit my website bookstore at maryanndiorio.com/book-table .
If you have been blessed by this blog and podcast, I encourage you to share them with others. I also invite you to become a Winning with the Word patron on Patreon. As a patron you will enjoy special benefits only for my patrons. Just go to Patreon.com and search for Winning with the Word to join. I would like to thank all of my patrons who are making this podcast possible. We now reach 23 countries all over the world. I could not do this without your help.
Thank you so much for listening. This is Dr. MaryAnn Diorio, novelist and life coach, reminding you that God loves you just as you are and just where you are, and that He will help you to keep on Winning with the Word.
PLEASE TWEET: "Taking the End Times Seriously" by Dr. MaryAnn Diorio (CLICK TO TWEET)
To subscribe to "Winning with the Word", click here.
To receive my monthly newsletter, click here.
Now it's your turn: Are you prepared for the return of Christ? If no, are you willing to get prepared? Please leave your comment in the Comment Box below. Thank you
Please tell your family and friends about "Winning with the Word," and please pass this post on to them. Thank you!
Listen to this week's podcast here:
______________________________________________
Check out these three popular Winning with the Word podcasts below. You may also search for a particular topic in the search box at the top of the sidebar on this page.
__Are You Majoring in the Minors?
__Are You Living on the Level?
__7 Signs That the Tribulation Is at Hand
__The Dangers of Generation Separation
__How to Deal with the "New Normal"
__What to Do When Your Child Goes Astray
__Is the World Coming to an End?
Are you new to this blog? If so, what is the "Winning with the Word" blog and why will it bless you to read it?
"Winning with the Word" is a weekly blog that helps you to deal with the daily problems of life by using the Bible as your guide to solving them. The Word of God will make you a success in life!
AN INVITATION TO YOU: To subscribe to Winning with the Word, click here.
_____________________________________________________________
Copyright 2000-2020 by Dr. MaryAnn Diorio. All Rights Reserved. This article may not be published or printed in any form whatsoever without the written permission of Dr. MaryAnn Diorio. You may contact her at info@maryanndiorio.com to request permission.
Amazon.com Required Disclosure: MaryAnn Diorio is a participant in the Amazon Services LLC Associates Program, an affiliate advertising program designed to provide a means for sites to earn advertising fees by advertising and linking to Amazon.com.Disclaimer: This site uses cookies. Your continued use of this site constitutes your consent to our use of cookies.