WINNING WITH THE WORD
"Winning with the Word" is a weekly blog that will help you to be a winner in life by applying God's principles for living the abundant life as found in the Bible, God's manual for life.
AN INVITATION TO YOU: To follow this blog, click here.
If this blog has blessed you, please encourage your family and friends to subscribe as well. Thank you!
Be sure to check out our Featured Book of the Week at the end of this post.
______________________________________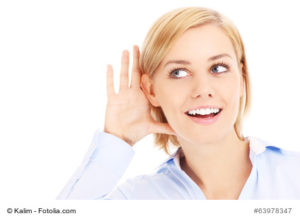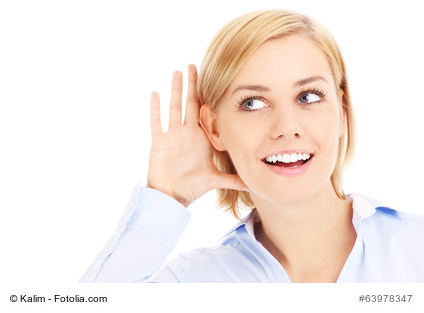 Do you prefer listening instead of reading? Then click below to listen to today's blog post on podcast.

______________________________________
Hello and Happy Day! This is Dr. MaryAnn Diorio, novelist and life coach, welcoming you to another episode of Winning with the Word. Today is February 15, 2021, and this is Episode #3 of Series 2021.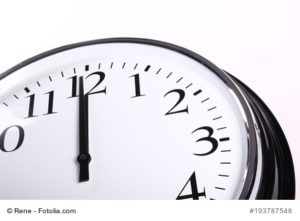 Do you sense that something scary is going on in the world? That something ominous is about to happen, and you have no control over it?
If so, you are not alone. Millions of people throughout the world know that something is drastically wrong in the world, but they don't know what it is. For this reason, they are afraid.
Today, I'd like to ease your fear by explaining some of the things that are happening, why they are happening, and what to do about them.
1. WHAT is happening?
Did you know that you can learn everything you need to know about what is happening in our world today by reading the Bible? Particularly the following passages:
Thousands of years ago, Old Testament prophets, writing under the inspiration of the Holy Spirit, predicted the events that are taking place today–events we are reading about in our morning newspapers, hearing about on the daily news, and living out in our daily lives.
So what is happening today is the fulfillment of Bible prophecy right before our very eyes. The events the Bible predicted thousands of years ago are now coming to pass in our lifetimes. And they are coming to pass very quickly.
2. WHY is it happening?
It's happening because God said it would happen. In the Book of Numbers, chapter 23, verse 19, the Bible says that "God is not a man, so he does not lie." Not only does God not lie; He cannot lie because His very nature is Truth. So, when God says something, He says what He means and He means what He says. You can stake your very life on God's every word. This is the reason the Bible is such an amazing book. Every word in it is the truth!
Take for example the following passage from Matthew 24: 3-8 NLT:
Later, Jesus sat on the Mount of Olives. His disciples came to him privately and said, "Tell us, when will all this happen? What sign will signal your return and the end of the world? Jesus told them, "Don't let anyone mislead you, for many will come in my name, claiming, 'I am the Messiah.' They will deceive many. And you will hear of wars and threats of wars, but don't panic. Yes, these things must take place, but the end won't follow immediately. Nation will go to war against nation, and kingdom against kingdom. There will be famines and earthquakes in many parts of the world. But all this is only the first of the birth pains, with more to come."
Are we not witnessing the beginning of all of these things now? Indeed, we are. And Jesus warned us that there is more to come.
What is this "more to come"? It is a seven-year period of the most horrific events the human race has ever suffered. For it will be the period when the AntiChrist, who is Satan personified, will seize power and enforce the tyrannical government of the New World Order. For the last few decades, we have heard this term bantered back and forth by politicians, beginning with former President George Herbert Walker Bush and used by major political leaders since then.
This New World Order is already upon us. It is now being called "The Great Reset" and is a system of surveillance, censorship, and suppression of basic human freedoms given to us by God. Make no mistake about it, we are living in the last days before the return of Jesus Christ–first in the Rapture to remove His followers before the Tribulation and then, seven years later, at His Second Coming at the end of the Tribulation to set up His millennial kingdom.
So, the third question remains . . .

3. WHAT can I do about it?
The most important thing you can do–and must do if you want to be among those whom Jesus will remove from the earth during the cataclysmic event called the Rapture–is to repent of your sins and accept Jesus Christ as your Savior and Lord. Only by accepting Christ–an act called "being born again"–can you be counted worthy to be removed from the horrors to come upon the earth. For you see, once Christ-Followers are removed, all hell will literally break loose. God's wrath will be poured out upon the earth against all those who have rejected Christ.
While you can still accept Christ during the tribulation, you will be beheaded by the AntiChrist if you do. And the probable means of beheading will be the guillotine.
So, accept Jesus now, before the Tribulation. If you have not yet accepted Christ as your Savior and Lord, pray this simple prayer with me now:
Lord Jesus, I do not want to be left behind at the Rapture. I want to be taken up with Your true followers to spend eternity with You. So, I receive You now as my Savior and Lord. Forgive me of my sins. Cleanse me of all unrighteousness and make me clean. Give me Your grace to follow you all the days of my life. I ask and receive in Your Precious Name. Amen.
If you prayed this prayer sincerely, please write to me at drmaryann@maryanndiorio.com. I would like to send you a free e-booklet that will help you get started in your walk with Christ. I also encourage you to get yourself a Bible and read it every single day. The Bible is God's love letter to you, His manual for your life. In the Bible, God reveals Who He is, and He instructs you how to live.
Finally, ask the Lord to lead you to the church of His choice for you where you can learn about Him and have fellowship and encouragement with other Christ-Followers. It is critically important in these last days to fellowship with other believers who are mature in Christ and can guide you as you grow in Him.
If you are not yet a subscriber to the Winning with the Word blog and podcast, I urge you to click on the link below to subscribe now so you won't miss a single weekly episode. For those who are listening, the URL is
https://landing.mailerlite.com/webforms/landing/w4q0z
Please tell your family and friends about "Winning with the Word," and please pass this post on to them. Thank you!
For those of you who may not know, I write fiction about many of the issues I deal with in this blog and podcast. I encourage you to visit my website bookstore at maryanndiorio.com/book-table .
If you have been blessed by this blog and podcast, I encourage you to share them with others. I also invite you to become a Winning with the Word patron on Patreon. As a patron you will enjoy special benefits only for my patrons. Just go to Patreon.com and search for Winning with the Word to join. I would like to thank all of my patrons who are making this podcast possible. We now reach 34 countries all over the world with the message of the Gospel. I could not do this without your help.
Until next time, remember that God loves you just as you are and just where you are and that He will help you to keep on winning with the Word!
PLEASE TWEET: "HELP! I'm Worried about the Future!"" by Dr. MaryAnn Diorio (CLICK TO TWEET)
To subscribe to "Winning with the Word", click here.
To receive my monthly newsletter, click here.
To become a patron of Winning with the Word, click here.
Now it's your turn: How do you control your thoughts? Please leave your comment in the Comment Box below. Thank you.
________________________________________________________________________
Featured Book of the Week: THE IRON SAINT by MaryAnn Diorio, PhD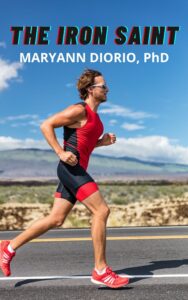 The Church in America is on the verge of a tremendous spiritual awakening, an awakening that will first be fueled by persecution unlike anything we have ever seen before in this land. Indeed, a prophetic word given in my home church during the month of November gave this warning to the Church: "Prepare for the fire of persecution!"
But the Church is not ready for this persecution. For the most part, the Church in America has been weak and lukewarm. Flabby and lazy. Consumed with the world and not with the things of God. As a result, the Church has been deceived and has subverted the divine order of things.
In THE IRON SAINT, Dr. MaryAnn Diorio seeks to help equip the saints for the work of true, integritous, and effective ministry. As a teacher in the Body of Christ, it is her burning desire to help correct this devastating error.
In THE IRON SAINT, Dr. Diorio has outlined a plan of action for strengthening the Church through uncompromising obedience to the Word of God. This plan of action is based on her own 50 years of walking with the Lord and being led by His Holy Spirit.
If you are a born-again believer and member of the Body of Christ, make this book a top reading priority.
E-BOOK FORMAT

_________________________________
Check out these three popular Winning with the Word podcasts below. You may also search for a particular topic in the search box at the top of the sidebar on this page.
__7 Signs That the Tribulation Is at Hand
__The Dangers of Generation Separation
__How to Deal with the "New Normal"
__What to Do When Your Child Goes Astray
__Is the World Coming to an End?
Are you new to this blog? If so, what is the "Winning with the Word" blog and why will it bless you to read it?
"Winning with the Word" is a weekly blog that helps you to deal with the daily problems of life by using the Bible as your guide to solving them. The Word of God will make you a success in life!
AN INVITATION TO YOU: To subscribe to Winning with the Word, click here.
_____________________________________________________________
Copyright 2000-2021 by Dr. MaryAnn Diorio. All Rights Reserved. This article may not be published or printed in any form whatsoever without the written permission of Dr. MaryAnn Diorio. You may contact her at info@maryanndiorio.com to request permission.
Amazon.com Required Disclosure: MaryAnn Diorio is a participant in the Amazon Services LLC Associates Program, an affiliate advertising program designed to provide a means for sites to earn advertising fees by advertising and linking to Amazon.com.Disclaimer: This site uses cookies. Your continued use of this site constitutes your consent to our use of cookies.