WINNING WITH THE WORD
"Winning with the Word" is a weekly blog that will help you to be a winner in life by applying God's principles for living the abundant life as found in the Bible, God's manual for life.
AN INVITATION TO YOU:
To subscribe to this blog, click here. 
To subscribe to this podcast, click here.
If this blog and podcast have blessed you, please encourage your family and friends to subscribe as well. Thank you!
Be sure to check out our Featured Book of the Week at the end of this post.
______________________________________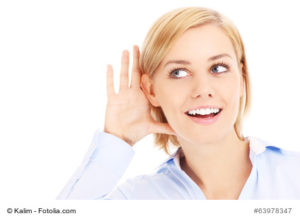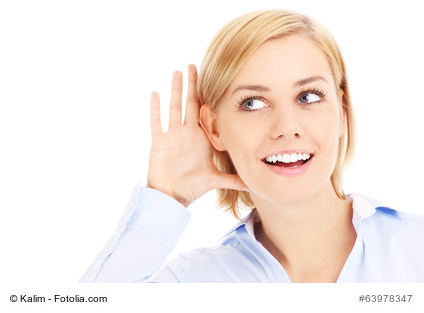 Do you prefer listening instead of reading? Then click below to listen to today's blog post on podcast.
______________________________________
Hello and Happy Day! This is Dr. MaryAnn Diorio, novelist and life coach, welcoming you to another episode of Winning with the Word. Today is March 29, 2021, and this is Episode #8 of Series 2021. This episode is titled "Are You Being Deceived?"
_______________________________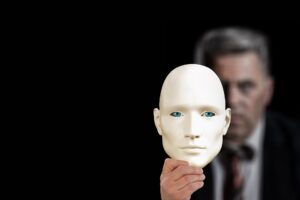 Nearly every day someone says to me, "I'm so confused. I don't know whom or what to believe any more." Does this sound like you? If so, then listen up. Deception is rampant today and is destroying many people.
What is deception? Deception is believing that something false is true or that something true is false. The Greek word meaning deception is the same word used to mean roaming or wandering around. This Greek definition implies that a deceived person has gone off course from the truth and is wandering around.
Deception occurs through seduction. One is seduced–or drawn away from the truth–through deception. The dangerous thing about deception is that the deceived person does not know he is deceived. If he did know he was deceived, he would no longer be deceived.
In other words, deception hides itself from its victim.
Deception takes a truth and manipulates it by taking something away from it or by adding something to it. The result is a falsehood that sounds true or logical or even loving. But it is false, nonetheless.
When we believe that something false is true, we fall into bondage. Deception carries within it a hook that catches us when we believe the deception. This hook is one of the ways Satan draws us from truth.
The Bible warns us in several places not to be deceived. One such major warning given by Jesus Himself is found in Matthew 24: 3-13. In this passage, the disciples asked Jesus what would be the signs of the end times. Let's listen in on this conversation. and hear how Jesus replied to the disciples' questions:
"While Jesus was sitting on the Mount of Olives, the disciples came to Him privately. 'Tell us,' they said, 'when will these things happen, and what will be the sign of Your coming and of the end of the age?' Jesus answered, 'See to it that no one deceives you. For many will come in My name, claiming, 'I am the Christ,' and will deceive many. You will hear of wars and rumors of wars, but see to it that you are not alarmed. These things must happen, but the end is still to come. Nation will rise against nation, and kingdom against kingdom. There will be famines and earthquakes in various places. All these are the beginning of birth pains."
I find it extremely significant that the first sign Jesus gave as to what would signal the last days was the sign of deception. Now, in order to be theologically balanced, what Jesus described in Matthew 24 are events that have happened throughout history. There have been wars and rumors of wars throughout history. There have been nations rising against nations throughout history. There have been famines and earthquakes throughout history. There has been deception throughout history.
But, what is different about our day is that all of these things that Jesus mentioned are converging. In other words, they are all happening with greater and greater intensity, and they are all happening at the same time, just as the birth pains and contractions of a woman in labor increase in intensity and begin to happen all at the same time until she gives birth.  
Jesus Himself spoke of the convergence of events in Matthew 24: 33 when He said, "When you see all these things, you can know My return is near. I'm right at the door." Again in Luke 21: 28, Jesus said, "When all these things begin to happen, look up for your salvation is near!" In other words, when these things–famines, earthquakes, wars and rumors of wars–are all happening together, at the same time, then our Lord's return is imminent.
So, the number one sign that Jesus' return is imminent is that all of the signs He mentioned in Matthew 24 are now happening at the same time.
We are witnessing these signs occurring all at the same time right before our very eyes. In a single day we hear of many who are calling themselves Christ; in a single day we hear of wars and rumors of wars, of nation rising against nation; in a single day, we hear of famines and earthquakes and plagues in various places. All at the same time!
Deception is rampant today and is wreaking havoc not only in the world but, most importantly for us, in the Church. Some segments of the Church are siding with the world because they are deceived. Never have we needed discernment as much as we do now. 
So, how can we avoid deception? How can we sort out truth from error?
Before we look at how to avoid deception, let's take a look at how we get deceived in the first place. Here are five ways:
1. Through disobeying the Word of God. In James 1: 22, the Bible gives us this command: "Be doers of the Word, and not hearers only. Otherwise you are deceiving yourselves." When we hear God's Word but do not obey it, we open ourselves up to deception.
2. Through elevating and following Christian leaders instead of following Christ. Many Christians today do not consult their Bible for answers to their problems. Instead, they follow the teachings of popular Christian celebrities. We must be like the Bereans who did not even trust Paul's teaching even though he was Paul, the great Apostle. No. In Acts 17: 11, we read that the Bereans searched the Scriptures for themselves to determine if what Paul was teaching them was true. 
Notice that the Bereans searched the Bible. They didn't just casually read it. They dug into it. The examined it daily. Every day. Not just once in a while. Why did they search the Scriptures? To find out if what Paul was teaching them was true. The Bereans were open to learning the truth, but they wanted to be sure it was the truth they were learning.
We need to be like the Bereans. We must always scrutinize what we are being taught and measure it by the Word of God.
 
3. Through exalting the self. This is another way we are deceived. In 1 Timothy 4: 1, the Word says this: "In the latter times some shall depart from the faith, giving heed to seducing spirits, and doctrines of devils."  It sounds so good to talk about human potential, motivational training, etc. After all, these concepts and their tools simply help us to become better people. And what's wrong with that?
What's wrong with it is that exalting the self–which is called, Selfism–contradicts the Word. Jesus says that we must die to the self, not exalt it. We must live in Him and for Him, not for ourselves. 
Many of these types of self-help programs are being used in corporate America and in our educational system to train employees and students. We hear of sensitivity training, anti-harassment training, diversity training, and other types of training programs that are, in truth, subtle venues for promoting agendas contrary to God's Word.
Another deception that has infiltrated our culture, and even the Church, is ancient mysticism. This deception has entered surreptitiously via psychology, mysticism, and self-improvement programs. One of the latest is the popularity of the Enneagram, a tool for determining one's personality. Sadly, this tool is now being widely used in the Church. The Enneagram purports to help a person achieve spiritual liberation through its use. This concept blatantly contradicts God's Word that says we achieve spiritual liberation only through being born again in Christ.
Yoga is another deception in the Church. It is called Christian Yoga. This is an oxymoron because Scripture teaches that light cannot have fellowship with darkness (See 2 Corinthians 6: 14). Some churches even hold yoga classes in their buildings.
Satan simply takes old lies and puts them in new packages to fit our contemporary culture. So, beware!
4. Through conflating truth and error. Confusion is paramount today. The message of the Church and the message of the world are conflating, resulting in the sad truth that the Church is becoming indistinguishable from the world. Books by so-called Christian authors can now be found in both Christian bookstores and New Age/Occult bookstores at the same time. Such books teach that humans evolutionary lies of achieving godhood through Eastern mysticism and meditation are the truth. Mysticism and the Contemplative Movement are being touted as viable avenues to God. The New Apostolic Reformation, known as the NAR, is promoting the lie that Christ will not return until the Church has ushered in HIs Kingdom through the Seven-Mountain Mandate.This Seven-Mountain Mandate involves taking dominion over the seven key areas of culture: Government & the Military, Education, Economics, Religion, Business, Arts & Entertainment, and the Media. 
5. Through being unequally yoked. Another way we become deceived is through forming connections with people or organizations whose tenets are contrary to Christianity but who share certain values with Christianity. As an example, some Christian organizations have joined with non-Christian organizations that share traditional family values. Another example would be the Pope. He has called together the various heads of world religions to join with him in bringing peace to the world. All of these mergers, so to speak, are ushering in the one-world religion which is part of the New World Order.
__________________________________

"What fellowship has light with darkness?" ~ 2 Corinthians 6: 14
__________________________________

So, how can we avoid deception?
1. Know God's Word. If we do not thoroughly know God's Word, we will be susceptible to deception. The Word of God is our plumb line. It keeps us facing True North. The Word is our daily bread. Jesus said this in Matthew 4: 4:"Man shall not live by bread alone, but by every word that proceeds from the mouth of God."
We need to feed on God's Word every day. We need not only to read it, but also to study it, to meditate on it, to hear it, to speak it. 
2. Obey God's Word. In James 1: 22, we read "But be doers of the Word, and not hearers only, deceiving yourselves." Hearing the Word is not enough. We must also obey it.
3. Guard your heart. Deception begins in the heart. When we follow our own will instead of God's will, we open the door for deception to enter our hearts. Proverbs 4: 23 warns us to guard our hearts above all else for what is in our hearts will determine the entire course of our lives.
Any one of else can be deceived in our hearts. James 1: 26 speaks to this: "If anyone considers himself religious and yet does not bridle his tongue, he deceives his heart and his religion is worthless."
Our hearts can be deceived by many things, including pride, greed, unforgiveness, and offense. All of these sins open the door to deception.
Another reason for guarding our hearts is that, if we don't, others can deceive us. And we can deceive ourselves. So guard your heart above everything else.
4. Stay in right relationship with God and man. In order to avoid deception, we must stay in right relationship with the right people. God created us for relationship. First, relationship with Himself and then relationship with others, especially those in the Body of Christ. One vital purpose of the Body of Christ is to protect us from deception. In Proverbs 27: 17, we learn this: "As iron sharpens iron, so one person sharpens another."
If we stay in constant communion with the Lord and with His Body, we will not be deceived. We will remain sensitive to His voice and to the leading of His Holy Spirit. Fellowship with the Body of Christ keeps us accountable. It keeps us alert to error. To stray from the Body of Christ is to court the danger of deception and many other dangers. Being alone makes us an easy target for the enemy. Soldiers in training are always taught never to go it alone.
5. Stay humble. In the days ahead, deception will increase. It is a sign of the end of the age. We will also see an increase in signs, wonders, and miracles rooted in deception. For this reason, we must pray for discernment. And we must stay humble.
We must never think that we are too wise or too smart or too sophisticated to be deceived. The instant we think we cannot fall into deception is the instant that we are in the gravest danger of falling into deception. Jesus commanded us to be wise as serpents, but harmless as doves.
Bottomline, the starting point for avoiding deception is to accept Jesus Christ as our Savior and Lord. When we do, we will be born again and receive a new spirit capable of discerning between truth and falsehood. 
If you have not yet accepted Jesus Christ as your Savior and Lord, I urge you to do so now. He will guard you from deception and preserve you until the day of His return, which, my friend, is very, very soon. Pray this simple prayer with me now:
Lord Jesus, I want to be free of all deception. I want to be free of every lie that has kept me in bondage. But You are the only One Who can set me free. So, I ask You now to come into my life. I receive You as my personal Savior and the Lord of my life. Rescue me from myself and from my sin. Forgive me. Make me what You created me to be. In Your Precious Name, I pray. Amen.
If you prayed this prayer sincerely, please write to me at drmaryann@maryanndiorio.com. I would like to send you a free e-booklet that will help you get started in your walk with Christ. I also encourage you to get yourself a Bible and read it every single day. The Bible is God's love letter to you, His manual for your life. In the Bible, God reveals Who He is, and He teaches you how to live.
Finally, ask the Lord to lead you to the church of His choice for you where you can learn about Him and have fellowship and encouragement with other Christ-Followers. It is critically important in these last days to fellowship with other believers who are mature in Christ and can guide you as you grow in Him.
If you are not yet a subscriber to the Winning with the Word blog and podcast, I urge you to click on the link below to subscribe now so you will not miss a single weekly episode:
https://landing.mailerlite.com/webforms/landing/w4q0z
Please tell your family and friends about "Winning with the Word," and please pass this post and podcast on to them. Thank you!
PLEASE TWEET: "Are You Being Deceived?" (CLICK TO TWEET)
Now it's your turn: How do you avoid the evil heart conditions the Bible describes? Please leave your comment in the Comment Box below. Thank you.
Photo Source: Gerd Altmann (Pixabay)
Sources and Resources on Deception:
https://www.breakthroughforyou.com/how-not-to-be-deceived/
https://procinwarn.com/four-ways-christians-are-being-deceived/
___________________________________________
For those of you who may not know, I write fiction about many of the issues I deal with in this blog and podcast. I encourage you to visit my website bookstore at maryanndiorio.com/book-table . 
This podcast is funded by listeners like you. If you have been blessed by Winning with the Word, I invite you to become one of my special patrons on Patreon.com. For only $1.00, $3.00, or $5.00 a month, you can help me proclaim the Gospel of Jesus Christ throughout the world.
Winning with the Word now reaches 41 countries on six continents because of your faithful support. So please help me to keep Winning with the Word on the air by becoming one of my valued patrons. Your patronage helps to cover the costs of producing, hosting, and distributing Winning with the Word to the four corners of the earth. Patrons receive special benefits, including free books, short stories, podcasts, and videos. So, join my wonderful team of Patrons and be part of something great!
To become a patron, go to https://www.patreon.com/winningwiththeword 
This week's podcast is being sponsored by patron Sharon Lamson. Thank you, Sharon, for being a valued patron and for choosing to become a part of something great! 
I would like to thank all of my patrons who are making this podcast possible. I could not do this without you!
Finally, be sure to check out my latest book, The Iron Saint. This book talks about the coming persecution of the Church and how you can prepare for it. The Iron Saint is available on Amazon and on my website at maryanndiorio.com/book-table. Get a copy for your pastor as well. 
Until next time, remember that God loves you just as you are and just where you are and that He will help you to keep on Winning with the Word! 
To subscribe to "Winning with the Word", click here.
To receive my monthly newsletter, click here.
To become a patron of Winning with the Word, click here.
________________________________________________________________________
Featured Book of the Week:  THE IRON SAINT by MaryAnn Diorio, PhD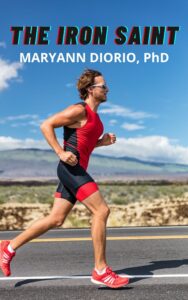 The Church in America is on the verge of a tremendous spiritual awakening, an awakening that will first be fueled by persecution unlike anything we have ever seen before in this land. Indeed, a prophetic word given in my home church during the month of November gave this warning to the Church: "Prepare for the fire of persecution!"
But the Church is not ready for this persecution. For the most part, the Church in America has been weak and lukewarm. Flabby and lazy. Consumed with the world and not with the things of God. As a result, the Church has been deceived and has subverted the divine order of things.
In THE IRON SAINT, Dr. MaryAnn Diorio seeks to help equip the saints for the work of true, integritous, and effective ministry. As a teacher in the Body of Christ, it is her burning desire to help correct this devastating error.
In THE IRON SAINT, Dr. Diorio has outlined a plan of action for strengthening the Church through uncompromising obedience to the Word of God. This plan of action is based on her own 50 years of walking with the Lord and being led by His Holy Spirit.
If you are a born-again believer and member of the Body of Christ, make this book a top reading priority.
E-BOOK FORMAT

_________________________________
Check out these popular Winning with the Word podcasts below. You may also search for a particular topic in the search box at the top of the sidebar on this page. 
__The Privilege of Persecution
__7 Signs That the Tribulation Is at Hand
 Are you new to this blog? If so, what is the "Winning with the Word" blog and why will it bless you to read it?
"Winning with the Word" is a weekly blog that helps you to deal with the daily problems of life by using the Bible as your guide to solving them. The Word of God will make you a success in life!
AN INVITATION TO YOU: To subscribe to Winning with the Word, click here.
_____________________________________________________________
Copyright 2000-2021 by Dr. MaryAnn Diorio. All Rights Reserved. This article may not be published or printed in any form whatsoever without the written permission of Dr. MaryAnn Diorio. You may contact her at info@maryanndiorio.com to request permission.
Amazon.com Required Disclosure: MaryAnn Diorio is a participant in the Amazon Services LLC Associates Program, an affiliate advertising program designed to provide a means for sites to earn advertising fees by advertising and linking to Amazon.com.Disclaimer: This site uses cookies. Your continued use of this site constitutes your consent to our use of cookies.