WINNING WITH THE WORD
by Dr. MaryAnn Diorio
"Winning with the Word" is a weekly blog that will help you to be a winner in life by applying God's principles for living the abundant life as found in the Bible, God's manual for life.
AN INVITATION TO YOU: To follow this blog, click here.  
If this blog has blessed you, please encourage your family and friends to subscribe as well. Thank you!
______________________________________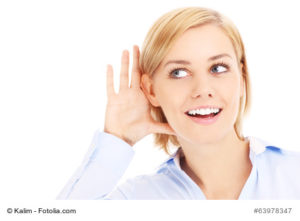 Do you prefer listening instead of reading? Then click below on the PODCAST LINK to today's blog post:
https://content.blubrry.com/winning_with_the_word/Podcast11291029_do_you_need_a_second_chance.mp3
______________________________________
NOTE: This blog post and podcast were first published on November 25, 2019.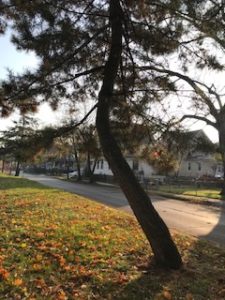 On my morning walk this morning, I saw a tree that caught my eye. What struck me about this tree is that the lower part of its trunk was crooked while the upper part was straight.
Instantly, the Lord spoke to my heart: "If you follow My ways, no matter how crooked your past, I will make your future straight. I will give you a second chance."
Overwhelmed by the Lord's mercy, I thought of my own life. Before I met Jesus, I was following a crooked path, a path that would eventually lead to death and destruction. But when I met our precious Lord, He redirected my life and put me on a straight path. He gave me a second chance.      
Perhaps you, too, need a second chance today. Perhaps you've    been following a crooked path–whether through ignorance, rebellion, or a combination of both. Whatever the case, God is  ready to take you by the hand and put you on the straight path.
What is the straight path?
The straight path is the path that leads to life. It is the path of righteousness. It is the narrow path that alone brings joy and peace.
Some people are blessed with starting out on the straight path and remaining on it. Because of the Word of God engrafted early on in their young hearts, such people never enter the crooked path but remain faithfully on the straight path. They never experience crookedness but grow straight–like the straight young sapling I also encountered on my morning walk. This tree is growing in the right direction, following the path intended by its Maker from the beginning.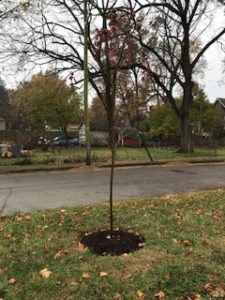 Most of us started out on a crooked path. Life has bent us and twisted us and distorted us. But God can give us a new direction. He can redirect our path toward Truth and Light and Life. We have only to repent and surrender to Him. 
The tree on my morning walk had started out crooked but now it was growing straight. Straight upward toward the One Who'd created it in the first place. My "second-chance tree" was finally pointed in the right direction–not toward the world around it but toward the heavens above it. 
What about you? Do you need a second chance today? Do you need God to straighten you out? Do you need to leave behind the twisted pain of your life and embrace the beauty of being straight?
If so, God is ready to meet you. And in His hand, He is holding your second chance. Won't you accept it now? Just pray this simple prayer with me:
Lord God, I am in desperate need of a second chance. I have messed up my life. I am bent and crooked and broken. Please straighten me out. Please give me a second chance. I repent of my former ways. In the Name of Jesus, I repent of having followed the crooked path. I receive You as my Savior and Lord. I now choose to turn with You onto the straight path. I choose to follow You on the straight and narrow path for the rest of my days. Help me, Lord. In the Name of Jesus. Amen.
If you prayed this prayer, you are now a born-again child of God. Please write to me at drmaryann@maryanndiorio.com and I will send you a free booklet to help you start walking on the straight path.
Until next time, remember that God loves you just as you are, and just where you are, and that He will help you to keep on winning with the Word!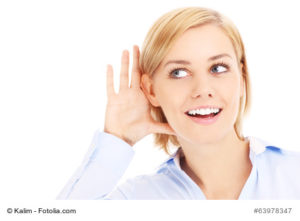 Do you prefer listening instead of reading? Then click below on the PODCAST LINK to today's blog post:
PODCAST: "Do You Need a Second Chance?" by Dr. MaryAnn Diorio
______________________________________
Photos by MaryAnn Diorio. Copyright 2019-2021. All  Rights Reserved.
Now, it's YOUR turn: What about you? Are you on the crooked path or the straight path? If on the crooked, are you willing to change paths? I hope so! Please share your comments in the Comments Box below. Thank you!
TWEETABLE:  "Do You Need a Second Chance?"by Dr. MaryAnn Diorio @DrMaryAnnDiorio (Click to Tweet)
 ____________________________________________
To be sure you don't miss any of my future blog posts, please subscribe to Winning with the Word. CLICK HERE. 
____________________________________________
JOIN MY TEAM and get my monthly newsletter delivered to your inbox. Each month you will receive an update about my writing ministry and my family plus an opportunity to win a free e-book. You will also receive a special family recipe straight from my kitchen to your. So, don't delay! Sign up now by clicking here!
_______________________________________________
NOW AVAILABLE FOR PURCHASE:  In Black and White: A Novel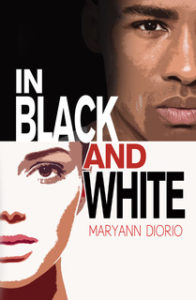 "Can endurance and faith sustain the love between a white woman and a black man as they are threatened by rejection, violence, and racial injustice? Can love alone reconcile their starkly different worlds, lighting the way to a bright future together? 
AMAZON
APPLE iPAD
BARNES & NOBLE
DRAFT2DIGITAL
KOBO
SMASHWORDS
NOTE: In full disclosure, the above are affiliate links. This means I earn a small commission on each sale made through these links. 
_______________________________________________
If you found this post helpful, please forward it to a friend. Thank you! You may also be interested in reading the following popular posts:
For additional encouragement, check out my podcasts at the following links:
___________________________________________
Copyright 2011-2021 by Dr. MaryAnn Diorio. All Rights Reserved. This article may not be published or printed in any form whatsoever without the written permission of Dr. MaryAnn Diorio. You may contact her at info@maryanndiorio.com to request permission.
Amazon.com Required Disclosure: MaryAnn Diorio is a participant in the Amazon Services LLC Associates Program, an affiliate advertising program designed to provide a means for sites to earn advertising fees by advertising and linking to Amazon.com.Disclaimer: This site uses cookies. Your continued use of this site constitutes your consent to our use of cookies.