WINNING WITH THE WORD
"Winning with the Word" is a weekly blog that will help you to be a winner in life by applying God's principles for living the abundant life as found in the Bible, God's manual for life.
AN INVITATION TO YOU:
To subscribe to this blog, click here. 
To subscribe to this podcast, click here.
If this blog and podcast have blessed you, please encourage your family and friends to subscribe as well. Thank you!
Be sure to check out our Featured Book of the Week at the end of this post.
______________________________________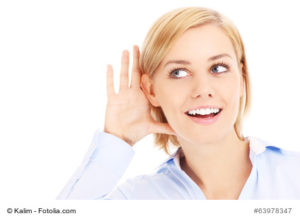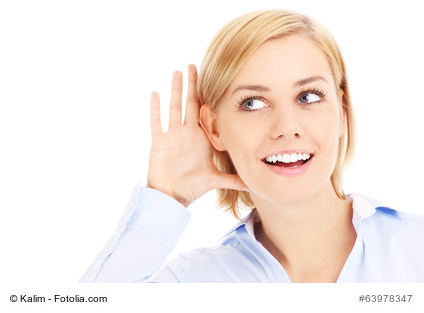 Do you prefer listening instead of reading? Then click below to listen to today's blog post on podcast.
___________________________________________________________________________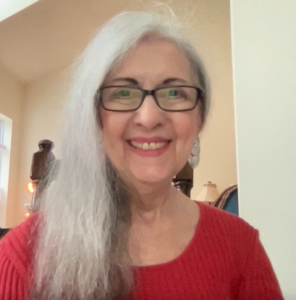 Hello and Happy Day! This is Dr. MaryAnn Diorio, novelist and life coach, welcoming you to another episode of Winning with the Word. Today is Monday, January 31, 2022, and this is Episode #5 of Series 2022. This episode is titled "Popcorn Power."
Popcorn is one of my favorite snacks. Recently, I was making some in my large popper. As I watched the corn pop, I had a strong sensation that the Lord wanted to speak to me. So, I sharpened my spiritual ears to tune into His voice.
But, I heard nothing. Yet, deep in my spirit I knew that the Lord would speak to me.
Shortly before this incident, I had been praying for God's direction for my life. It seemed that my writing and teaching ministry was not bearing the fruit I had hoped it would bear. For example, I had not reached as many people with the Gospel of Jesus Christ as I would have liked to reach by now. I had not helped as many people get free from bondage as I would have liked to help by now. I had not sold as many books as I would have liked to sell by now.
It was two days later, during my morning quiet time with God, that He finally spoke to me about the popcorn.
"When you were popping your popcorn the other day," He said, "did you notice that nothing happened for the first few moments after you put the corn kernels and the oil into the popper?"
"Yes," I said.
God continued. "Did you then notice that first one kernel popped, and then another, and then another and another and another in increasingly rapid succession?"
"Yes, Lord," I replied.
"Then, did you notice that suddenly all of the remaining kernels burst into loud, exuberant popping until all of the corn was popped?"
"Yes, Lord," I replied again.
Then the Lord spoke these words to me: "Well, dearest one, that is the way it works with the seeds you plant in life. A single seed is like a single kernel of popcorn. When you first plant it, it doesn't seem as though anything is happening. But then, it mingles with the oil of My Spirit and begins to sprout. Just as one kernel pops first, so does one seed sprout first. Just as the popcorn explodes into growth, so does the seed explode into growth, developing shoots and then leaves. Finally, it grows into whatever it was designed to be. Before long, you have a plant or a tree with many branches and leaves."
The Lord's words greatly encouraged me.
And I hope they encourage you, too.
Perhaps you've been waiting for years for an answer to prayer. Perhaps you started a business, and it has not grown to the level to which you had hoped it would. Perhaps you've set a goal, but you're still struggling to achieve it. Whatever the case, be patient because your single seed will eventually multiply. 
Shortly after my conversation with the Lord, Holy Spirit gave me a remarkable strategy for expanding my ministry. Already, I am seeing my fruit multiply.
The Lord wants you to know that it's now time for the seeds you've planted to grow as well. It's time for your popcorn to pop.
If you'd like to know what strategy the Lord gave me, it's this that I learned from a fellow believer; Do the right things in the right way in the right order. 
That's where I can help you. 
If you're stuck in your life or in your business, I can help you get unstuck by pointing you to the right things to do in the right way and in the right order. As a Certified Life Coach, I've been helping people since 2002 to find and fulfill their God-given purpose by teaching them how to do the right things in the right way and in the right order.
If you would like to hire me as your personal life coach, contact me at drmaryann@celebrationlifecoaching.com to set up an appointment. Also, visit my website at CelebrationLifeCoaching.com for answers to your questions about coaching and for testimonials from some of the clients I have already helped.
For example, Tracy said this; "Personal coaching was like having a personal trainer for the mind."
Just click here: CelebrationLifeCoaching.com/testimonials.
Popping your popcorn begins with knowing Jesus Christ. If you have not yet accepted Him as your Savior and Lord, I invite you to do so now. Pray this simple prayer with me:
Lord Jesus, I need my popcorn to pop. I need results from my efforts. I don't want to continue the daily grind only to end up a frustrated failure. Dr. MaryAnn tells me that finding my purpose begins with finding You. So, I invite you now into my life to be my Savior and my Lord. Show me the purpose for which You created me, and help me to fulfill that purpose before I leave this earth. Pop my popcorn, Lord, for Your glory and for the building of Your Kingdom. Thank You. In Your Name I pray, Jesus. Amen.

If you sincerely prayed this prayer, please write down today's date. It is your spiritual birthday. And please write to me at drmaryann@maryanndiorio.com or at drmaryann@celebrationlifecoaching.com. I would like to send you a free PDF booklet, titled After You're Born Again. This booklet will help you get started in your walk with Christ.
I also encourage you to get yourself a Bible and read it every single day. The Bible is God's love letter to you, His manual for your life. In the Bible, God reveals Who He is, and He teaches you how to live.
Finally, ask the Lord to lead you to the church of His choice for you where you can learn about Him and have fellowship and encouragement with other Christ-Followers. It is critically important in these last days to fellowship with other believers who are mature in Christ and who can guide you as you grow in Him.
In my latest novel, Miracle in Milan, my hero, Ted McMasters, struggles to pop his popcorn. Check out this powerful story to discover how you, too, can receive God's help in popping your popcorn.
You can purchase a copy for yourself or as a gift for someone else by visiting my website at maryanndiorio.com/book-table. Here is the direct link:
https://maryanndiorio.com/maryann-diorio-books/miracle-in-milan
If this podcast has helped you in any way, please consider supporting it by becoming one of my valued patrons. Just go to patreon.com/winningwiththeword to join my wonderful Team. Patrons receive numerous benefits in appreciation for their support. 
Until next time, remember that God loves you just as you are and just where you are, and that He will help you to keep on Winning with the Word!
To subscribe to Winning with the Word, click on the link in this blog post.
https://landing.mailerlite.com/webforms/landing/w4q0z7
To subscribe to my author newsletter, click on the link below:
https://landing.mailerlite.com/webforms/landing/x5i2r2
To follow me on social media platforms, click on the link below:
linktr.ee/maryanndiorio
__________________________________________________________________
Copyright 2000-2022 by Dr. MaryAnn Diorio. All Rights Reserved. This article may not be published or printed in any form whatsoever without the written permission of Dr. MaryAnn Diorio. You may contact her at info@maryanndiorio.com to request permission.
Amazon.com Required Disclosure: MaryAnn Diorio is a participant in the Amazon Services LLC Associates Program, an affiliate advertising program designed to provide a means for sites to earn advertising fees by advertising and linking to Amazon.com.Disclaimer: This site uses cookies. Your continued use of this site constitutes your consent to our use of cookies. 
__________________________________________________________________