WINNING WITH THE WORD
"Winning with the Word" is a weekly blog that will help you to be a winner in life by applying God's principles for living the abundant life as found in the Bible, God's manual for life.
An invitation for you:
To subscribe to this blog, click here. 
To subscribe to this podcast, click here.
If this blog and podcast have blessed you, please encourage your family and friends to subscribe as well. Thank you!
Be sure to check out our Featured Book of the Week at the end of this post.
______________________________________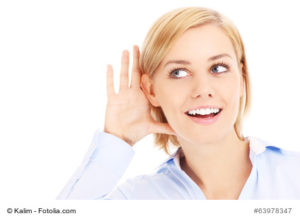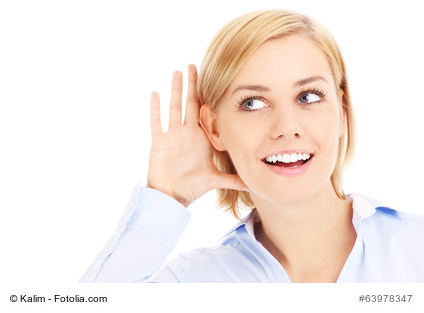 Do you prefer listening instead of reading? Then click below to listen to today's blog post on podcast.
___________________________________________________________________________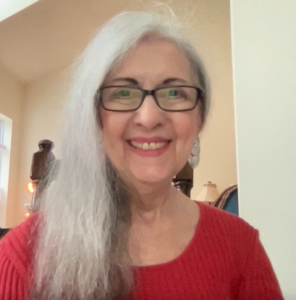 Hello and Happy Day! This is Dr. MaryAnn Diorio, novelist and life coach, welcoming you to another episode of Winning with the Word. Today is Monday, February 21, 2022, and this is Episode #8 of Series 2022. This episode is titled "What Is Your Idol?"
In the Book of Acts, chapter 22, we learn that the Apostle Paul was im Jerusalem and about to be arrested when he asked the commander of the guard to allow him to defend himself before the people. 
The crowd grew very quiet and listened as Paul began to give his testimony about how Jesus had saved him on the road to Damascus. All was going well, and the crowd was listening attentively until Paul told the people that, because the Jews had refused and rejected the Messiah, the Messiah was now sending Paul to preach to the Gentiles. 
At the mention of the word "Gentiles," the crowd flew into a rage. 
Why?
Because Paul had struck a nerve. The nerve of their idol. What was their idol? Self-righteousness.
You see, the Jews believed that they were saved simply by the fact that they were Jews. Moreover, they believed that salvation was only for the Jews and for no one else.
When Paul challenged this belief–this idol of theirs–the Jews could not handle it. This is what idols do. They make us angry when they are detected and exposed.
Idols in our hearts will stand in the way of our seeing the truth. Idols in our hearts will blind us to what God has for us. idols in our hearts will keeping us from fulfilling God's plan for our lives.
Today, here in the West, we tend to think of idols as statues that only people in third-world countries worship. Yet, there are idols of the heart that are just as destructive.
What is the idol in your heart? Is it money? Your career? Sex? Pornography? Drugs? Smoking? Food? Your car? Your spouse? Your children? Your health? 
While some of these things are good–like loving your spouse and your children and taking care of your health–they can be carried to the extreme of putting them above God. When this happens, the idol becomes sinful.
Each of us must continually guard against idols in our hearts. Satan builds them secretly, subtly, surreptitiously. But once built, they strangle us in their tenacious grip and become what the Bible calls a stronghold. 
If you have an idol in your heart–or more than one–repent now and renounce it in the name of Jesus. If you don't know whether or not you have idols in your heart, ask the Holy Spirit to show you. He will.
Most of all, read the Bible. The Bible is like a mirror. When we look into it, we see ourselves reflected in its light. In other words, reading the Bible shows us those areas of our lives where we don't measure up to God's standard. It shows us those things in our lives that are idols.
The Bible sets the standard of conduct for our life. It is our responsibility to adhere to that standard. 
But we cannot adhere to God's standard of conduct in our own strength. No, we need a Savior to adhere to it for us. The good news is that we already have such a Savior. His Name is Jesus Christ. He paid the price for our sins against God the Father because we could not pay it. And He, Jesus, gives us grace to live by God's standards because we in ourselves cannot.
Do you know this wonderful Messiah of ours? If you have not yet met Him, let me introduce you to Him now. 
He is the most perfect Person you will ever know. He is God and man. He is the One Who died for you so that you could live with Him forever. Won't you receive Him now as your Savior and Lord? Pray this simple prayer with me:
Lord Jesus, I want to know You. I want to experience Your goodness and mercy and grace. So I choose now to repent of my sin, to turn away from it. I choose to repent of all the idols in my life. I invite You now into my life, and I receive You as my Savior and my Lord. Thank You for saving me, healing me, and restoring me. In Your Name I pray. Amen.
If you sincerely prayed this prayer, please write down today's date. It is your spiritual birthday. And please write to me at drmaryann@maryanndiorio.com or at drmaryann@celebrationlifecoaching.com. I would like to send you a free PDF booklet, titled After You're Born Again. This booklet will help you get started in your walk with Jesus.
I also encourage you to get yourself a Bible and read it every single day. The Bible is God's love letter to you, His manual for your life. In the Bible, God reveals Who He is, and He teaches you how to live.
Finally, ask the Lord to lead you to the church of His choice for you where you can learn about Him and have fellowship and encouragement with other Christ-Followers. It is critically important in these last days to fellowship with other believers who are mature in Christ and who can guide you as you grow in Him.
If you need help to move forward in your relationship with Jesus, consider hiring me as your personal life coach. Contact me at drmaryann@celebrationlifecoaching.com to set up an appointment. Also, visit my website at CelebrationLifeCoaching.com for answers to many of your questions about coaching and for testimonials from some of the clients I have already helped.
For example, Tracy said this; "Personal coaching was like having a personal trainer for the mind."
Just click here: CelebrationLifeCoaching.com/testimonials.
Also, visit my bookstore at maryanndiorio.com/book-table for outstanding books that I have written that will bless you.
If this podcast has helped you in any way, please consider supporting it by becoming one of my valued patrons. Just go to patreon.com/winningwiththeword to join my wonderful Team. Patrons receive numerous benefits in appreciation for their support. 
Until next time, remember that God loves you just as you are and just where you are, and that He will help you to keep on Winning with the Word!
To subscribe to Winning with the Word, click on the link in this blog post.
https://landing.mailerlite.com/webforms/landing/w4q0z7
To subscribe to my author newsletter, click on the link below:
https://landing.mailerlite.com/webforms/landing/x5i2r2
To follow me on social media platforms, click on the link below:
linktr.ee/maryanndiorio
__________________________________________________________________
Copyright 2000-2022 by Dr. MaryAnn Diorio. All Rights Reserved. This article may not be published or printed in any form whatsoever without the written permission of Dr. MaryAnn Diorio. You may contact her at info@maryanndiorio.com to request permission.
Amazon.com Required Disclosure: MaryAnn Diorio is a participant in the Amazon Services LLC Associates Program, an affiliate advertising program designed to provide a means for sites to earn advertising fees by advertising and linking to Amazon.com.Disclaimer: This site uses cookies. Your continued use of this site constitutes your consent to our use of cookies. 
__________________________________________________________________