WINNING WITH THE WORD
"Winning with the Word" is a weekly blog that will help you to be a winner in life by applying God's principles for living the abundant life as found in the Bible, God's manual for life.
An invitation for you:
To subscribe to this blog, click here. 
To subscribe to this podcast, click here.
If this blog and podcast have blessed you, please encourage your family and friends to subscribe as well. Thank you!
Be sure to check out our Featured Book of the Week at the end of this post.
______________________________________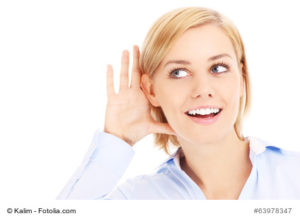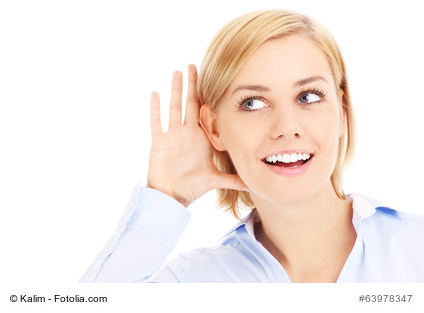 Do you prefer listening instead of reading? Then click below to listen to today's blog post on podcast.
___________________________________________________________________________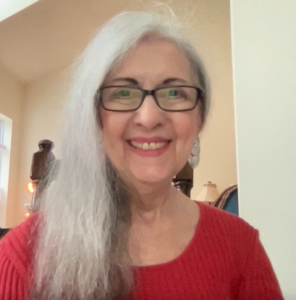 Hello and Happy Day! This is Dr. MaryAnn Diorio, novelist and life coach, welcoming you to another episode of Winning with the Word. Today is Monday, March 28, 2022, and this is Episode #13 of Series 2022. This episode is titled "Fighting the Fear Factor."
It doesn't take much to notice that our world today is ruled by fear. Fear is a crippler. A cruel taskmaster. A deterrent to freedom. 
Are you consumed by fear? If so, pay close attention.
For many years, I was consumed by fear. I grew up in a fearful environment. I learned how to fear the worst instead of expecting the best. But when I came to Jesus Christ, He delivered me from all fear. But, I had to take that truth and make it experiential in my life. I had to resist the spirit of fear with the weapons of spiritual warfare that God had given me in Christ.
Although there are seemingly many reasons to fear, we do not have to be ruled by fear if we are in Christ. Scripture calls fear a spirit. In 2 Timothy 1: 7 NKJV, we read: "For God has not given us a spirit of fear, but of power and of love and of a sound mind."
Fear, therefore, is not simply a terrible negative emotion. Fear is actually an evil spirit that continually tries to rob us of our peace. When we look at fear as a spirit, we then know that we must deal with it spiritually.
Here's how:
__Saturate your mind and heart with the Word of God. Hide it in your heart through reading, studying, meditating, and memorizing. When the Word of God is hidden in your heart, it will rise within you and arm you when you are tempted to fear.
__Seek God with all your heart, soul, strength, and mind. We do this through prayer and through spending time in God's Presence. Let Him speak to you. Listen for His voice, and write down what He says to you.
__When you are tempted to fear, resist the devil and he will flee from you. Fear is a temptation. When we feel fear, we do not have to give in to it. Remember: Fear is a spirit. And God has given us spiritual weapons to fight it. Those weapons are called the "armor of God," and they are listed in Ephesians 6: 11-18:
"Put on the full armor of God, so that you can make your stand against the devil's schemes. For our struggle is not against flesh and blood, but against the rulers, against the authorities, against the powers of this world's darkness, and against the spiritual forces of evil in the heavenly realms. Therefore take up the full armor of God, so that when the day of evil comes, you will be able to stand your ground, and having done everything, to stand. Stand firm then, with the belt of truth buckled around your waist, with the breastplate of righteousness arrayed, and with your feet fitted with the readiness of the gospel of peace. In addition to all this, take up the shield of faith, with which you can extinguish all the flaming arrows of the evil one. And take the helmet of salvation and the sword of the Spirit, which is the word of God. Pray in the Spirit at all times, with every kind of prayer and petition."
The spiritual weapons God has given us will defeat fear every time. So use your weapons. When I am tempted to fear, I picture myself taking the Sword of the Spirit, which is the Word of God, and chasing down the enemy as I pierce him over and over with the Sword of God's Truth. Remember this: We Christians operate from a position of victory. We are not out to win the battle. Jesus has already won it for us. We are out to defend and enforce our victory.
But, in order to conquer fear, we must be born-again. Otherwise, we do not have the power to stand against fear. Oh, we may find temporary respite through natural means—like counseling. But the victory will not be permanent. Why not? Because fear is a spirit, and we can overcome it only with spiritual weapons. And those spiritual weapons are given to us only when we become part of God's Kingdom.
How do we become part of God's Kingdom? By accepting Jesus Christ as our Savior and Lord. Jesus is the Door to God's Kingdom. We enter God's Kingdom only through Jesus.
If you have not yet been born again, I would urge you to make that life-changing decision now. How? By taking the following steps:
1. Admit that you are a sinner. 
2. Repent of your sin.
3. Ask God to forgive you of your sin.
4. Invite Jesus Christ into your life to be your Savior and Lord.
Let's pray together so that you can be born again right now. Please repeat this simple prayer after me:
Lord Jesus, I acknowledge that I am a sinner. I repent of my sin, and I ask You to forgive me. I recognize that my sin put You on that Cross where You died for me. Forgive me, Lord! Cleanse me. I want to be born again. I want to escape Your wrath and receive Your mercy and grace. So I receive You now as my Savior and Lord. Thank You for saving me. Lead me to a good church with a good pastor who preaches Your Word without compromise. Make me what You created me to be, O God. Amen.
If you sincerely prayed this prayer, welcome to God's family! Please write down today's date. It is your spiritual birthday. And please write to me at drmaryann@maryanndiorio.com. I would like to send you a free PDF booklet, titled After You're Born Again. This booklet will help you to get started in your walk with Jesus.
I also encourage you to get yourself a Bible and read it every single day. The Bible is God's love letter to you, His manual for your life. In the Bible, God reveals Who He is, and He teaches you how to live.
Finally, ask the Lord to lead you to the church of His choice for you where you can learn about Him and have fellowship and encouragement with other Christ-Followers. It is critically important in these last days to fellowship with other believers who are mature in Christ and who can guide you as you grow in Him.
If you need help to move forward in your relationship with Jesus, consider hiring me as your personal life coach. Contact me at drmaryann@celebrationlifecoaching.com to set up an appointment. Also, visit my website at CelebrationLifeCoaching.com for answers to many of your questions about coaching and for testimonials from some of the clients I have already helped.
For example, Tracy said this; "Personal coaching was like having a personal trainer for the mind."
Just click here: CelebrationLifeCoaching.com/testimonials.
Also, visit my bookstore at maryanndiorio.com/book-table for outstanding books that I have written that will bless you.
If this podcast has helped you in any way, please consider supporting it by becoming one of my valued patrons. Just go to patreon.com/winningwiththeword to join my wonderful Team. Patrons receive numerous benefits in appreciation for their support. 
Until next time, remember that God loves you just as you are and just where you are, and that He will help you to keep on Winning with the Word!
________________________________
Source cited: "The Death Rattle of Consumer Christianity" by Matt Reynold
https://firebrandmag.com/articles/the-death-rattle-of-consumer-christianity
To subscribe to Winning with the Word, click on the link in this blog post.
https://landing.mailerlite.com/webforms/landing/w4q0z7
To subscribe to my author newsletter, click on the link below:
https://landing.mailerlite.com/webforms/landing/x5i2r2
To follow me on social media platforms, click on the link below:
linktr.ee/maryanndiorio
__________________________________________________________________
Copyright 2000-2022 by Dr. MaryAnn Diorio. All Rights Reserved. This article may not be published or printed in any form whatsoever without the written permission of Dr. MaryAnn Diorio. You may contact her at info@maryanndiorio.com to request permission.
Amazon.com Required Disclosure: MaryAnn Diorio is a participant in the Amazon Services LLC Associates Program, an affiliate advertising program designed to provide a means for sites to earn advertising fees by advertising and linking to Amazon.com.Disclaimer: This site uses cookies. Your continued use of this site constitutes your consent to our use of cookies. 
__________________________________________________________________