WINNING WITH THE WORD
"Winning with the Word" is a weekly blog that will help you to be a winner in life by applying God's principles for living the abundant life as found in the Bible, God's manual for life.
An invitation for you:
To subscribe to this blog, click here. 
To subscribe to this podcast, click here.
If this blog and podcast have blessed you, please encourage your family and friends to subscribe as well. Thank you!
Be sure to check out our Featured Book of the Week at the end of this post.
______________________________________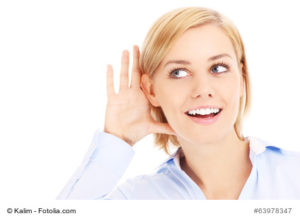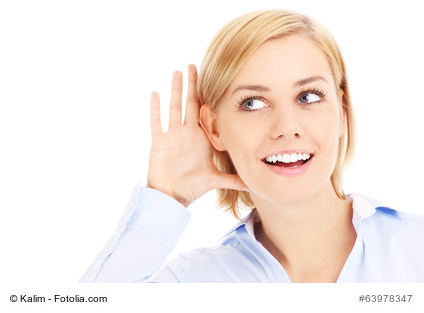 Do you prefer listening instead of reading? Then click below to listen to today's blog post on podcast.
___________________________________________________________________________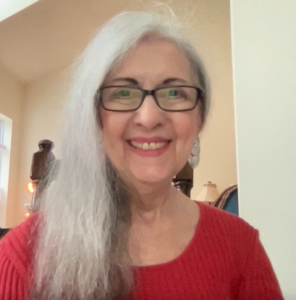 Hello and Happy Day! This is Dr. MaryAnn Diorio, novelist and life coach, welcoming you to another episode of Winning with the Word. Today is Monday, May 23, 2022, and this is Episode #21 of Series 2022. This episode is titled "Relationship! Relationship! Relationship!"
___________________________________________
You have very likely heard the real estate term, "Location! Location! Location!" This term implies that location is everything in determining the value of a house.  A modest house in a prime location is usually worth more than a luxurious house in an undesirable location.
Taking our cue from the "Location! Location! Location!" slogan, let's modify it a bit and talk about "Relationship! Relationship! Relationship"! 
When it comes to life, relationship is everything in determining the value of life. A loving, honest, and deep relationship between two people is worth far more than a superficial relationship that is such because of neglect.
Relationships are God's idea. Starting with the primary and paramount relationship–that between God and man through Jesus Christ–relationships are, ultimately, the most important thing in life. But, too often, we don't recognize that truth until it is too late.
Sadly, many people relegate relationship to a secondary position, after their job or career, sports or hobbies, or, nowadays, their cell phones. If you are one of these people, listen up.
In my many years of ministry, I've met countless people who reach the latter part of their lives carrying deep regret. They regret having spent too much time building a career and too little time building a marriage or a relationship with their children. Too much time chasing the dollar and too little time chasing the dream God had for them. Too much time focusing on the world and too little time focusing on the things of God. The result is a deep sense of regret, remorse, and grief. Yes, grief.
You see, my friend, time is life. It is the only thing that, once spent, can never be retrieved. When we are young, we thing we have a lot of time ahead of us. But, when we are older, we realize at how quickly time passes and how little we may have left.  While no one knows his last day on earth, the odds against our having a lot of time left grow greater the older we get. 
So, I ask you: What are you doing with your time? Your life? How are you spending it? Are you spending it in a way that will cause you great regret, remorse, and grief when you approach the end of it? If so, stop now and change direction. 
What are you doing with your relationships, especially your most important ones?  Are you cultivating them or neglecting them? 
Most of all, what are you doing with your relationship with God? Do you even have a relationship with God? If not, why not? 
Perhaps you feel it's too late for you. Perhaps you've already messed up your relationships. Well, if so, let me encourage you. There is a wonderful Bible verse in Joel 2: 25 just for you. It is this: "The Lord says, 'I will give you back what you lost to the swarming locusts, the hopping locusts, the stripping locusts, and the cutting locusts.'"  Hallelujah! This is called Redemption.  
What the Lord is saying is that what Satan has stolen from you–whether it is your joy, your peace, or your hope– God will give it back to you. I can vouch to this from my own life.  Before I came to Christ, Satan stole my joy, my peace, and my hope. But after I accepted Jesus as my Savior and Lord, God restored them all.
And He will do the same for you. God will restore to you your joy, your peace, and your hope. But there is only one way for them to be restored. That way is for you to establish a relationship with Jesus Christ by receiving Him into your life.
A relationship with Jesus is the primary relationship, the foundational relationship on which all other relationships are built. If we do not have a relationship with Jesus, we cannot have an ultimately successful relationship with anyone else. 
As many of you know, I write fiction. All of my novels deal with relationship. My latest novel, Miracle in Milan, is the story of a young female auditor who discovers that the man she loves is an embezzler. As you can imagine, there are a lot of relationship challenges in that story. 
Relationships involve time, commitment, and cultivation. Relationships are more important than anything else in life. That is the reason Satan fights relationships so relentlessly. He especially fights our relationship with Jesus Christ. Satan will do anything, first of all to keep us from establishing a relationship with Jesus, and then, after we do accept Christ, Satan will fight to draw us away from Him.
But the good news is that once we have a relationship with Jesus, we have the grace, the authority, and the power to overcome the challenges of every other relationship in our lives.
So, the first step in having healthful relationships is to accept Jesus Christ into your life as your Savior and Lord. He desires a personal relationship with you. Won't you accept his invitation? All you need to do is to repent of your sin, which means to turn away from it, ask Jesus to forgive you, and invite him into your life. Please pray this simple prayer after me:
Lord Jesus, I admit that I am a sinner. I admit that I have been going the wrong way, my own way and not your way. I desire a relationship with You. I recognize that my sin put You on that Cross where You died for me. So, I repent of my sin, I turn away from it, and I ask You to forgive me. I invite You into my life now. I receive You now as my Savior and my Lord. Thank You for saving me. Amen.
If you sincerely prayed this prayer, welcome to God's family! Please write down today's date. It is your spiritual birthday. And please write to me at drmaryann@maryanndiorio.com. I would like to send you a free PDF booklet titled After You're Born Again. This booklet will help you to get started in your walk with Jesus.
I also encourage you to get yourself a Bible and read it every single day. The Bible is God's love letter to you, His manual for your life. In the Bible, God reveals Who He is, and He teaches you how to live.
Finally, ask the Lord to lead you to the church of His choice for you where you can learn about Him and have fellowship and encouragement with other Christ-Followers. It is critically important in these last days to fellowship with other believers who are mature in Christ and who can guide you as you grow in Him.
If you did not pray this prayer with me, please reconsider. Jesus Christ is coming back soon to remove from the earth all those who follow Him. The rest of the world's population will be left behind and will face the most horrific time in human history under the dictatorship of the AntiChrist. If you do not believe me, do your own research. 
Thousands of years ago, the Bible predicted exactly what is happening in our world today. Everything is coming to pass exactly as the Bible prophesied. The Bible has never been wrong. I have been following Jesus for 52 wonderful years, and He has never failed me. Nor will he ever fail you if you choose to follow Him. 
I urge you: Follow Jesus Christ. Accept Him into your life. He is the only way to be saved.
If this podcast has helped you in any way, please consider supporting it by becoming one of my valued patrons. Just go to patreon.com/winningwiththeword to join my wonderful Team. Winning with the Word now reaches 70 countries throughout the world because of the help of patrons like you. Patrons receive numerous benefits in appreciation for their support. 
Also, if you are interested in reading any of my novels, please go to my website bookstore at maryanndiorio.com/book-table. My books are also available on Amazon.
Until next time, remember that God loves you just as you are and just where you are, and that He will help you to keep on Winning with the Word!
_____________________________________________________________
Check out my Bookstore at https://maryanndiorio.com/book-table for books that will help you grow in your relationship with Jesus Christ.
Join my wonderful Team of Readers by subscribing to my Author Newsletter at
https://landing.mailerlite.com/webforms/landing/x5i2r2
__________________________________________________________________
Copyright 2000-2022 by Dr. MaryAnn Diorio. All Rights Reserved. This article may not be published or printed in any form whatsoever without the written permission of Dr. MaryAnn Diorio. You may contact her at info@maryanndiorio.com to request permission.
Amazon.com Required Disclosure: MaryAnn Diorio is a participant in the Amazon Services LLC Associates Program, an affiliate advertising program designed to provide a means for sites to earn advertising fees by advertising and linking to Amazon.com.Disclaimer: This site uses cookies. Your continued use of this site constitutes your consent to our use of cookies. 
__________________________________________________________________