WINNING WITH THE WORD
"Winning with the Word" is a weekly blog that will help you to be a winner in life by applying God's principles for living the abundant life as found in the Bible, God's manual for life.
An invitation for you:
To subscribe to this blog, click here. 
To subscribe to this podcast, click here.
If this blog and podcast have blessed you, please encourage your family and friends to subscribe as well. Thank you!
Be sure to check out our Featured Book of the Week at the end of this post.
______________________________________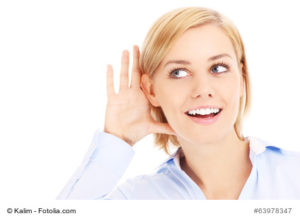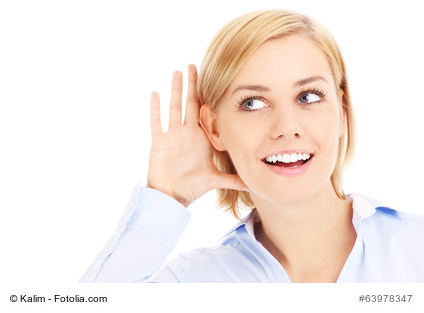 Do you prefer listening instead of reading? Then click below to listen to today's blog post on podcast.
___________________________________________________________________________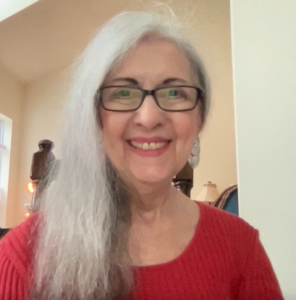 Hello and Happy Day! This is Dr. MaryAnn Diorio, novelist and life coach, welcoming you to another episode of Winning with the Word. Today is Monday, June 13, 2022, and this is Episode #24 of Series 2022. This episode is titled "Social Gospel or Salvation Gospel?"
Are you wondering what has happened to the Church? It seems to have gone crazy, like the rest of the world. 
But, let me assure you, the true Church of Jesus Christ our Lord and Savior is alive and strong. It still adheres to the true Gospel. It still proclaims the true Gospel. It is called the Remnant Church.
And it will never go away! As Scripture promises in Matthew 16: 18, "The gates of Hell shall not prevail against it."
At the moment, you may not be able to see much of the true Church, but I assure you, it is active and moving and powerful and strong!
So, what's going on? Isn't what the world knows as the "Christian Church" the true Church of our Lord and Savior Jesus Christ?
Tragically, no. What the world sees as the Christian Church is, in reality, the Apostate Church. I call it the "Church of the Great Falling Away," described as follows in the Book of Second Thessalonians, chapter 2, verses 1 through 3:
"Now, brethren, concerning the coming of our Lord Jesus Christ and our gathering together to Him, we ask you, not to be soon shaken in mind or troubled, either by spirit or by word or by letter, as if from us, as though the day of Christ had
come. Let no one deceive you by any means; for that Day will not come unless the falling away comes first, and the man of sin is revealed, the son of perdition . . . ."
This extensive "falling away " is what we are witnessing now in the so-called Christian Church–the Apostate Church. I am specifically referring to the following teachings that the Apostate Church is promoting:
1__Abortion is a woman's right and is okay. In fact, some apostate churches are even calling abortion "sacred." Talk about perverse thinking! These so-called "justice-oriented people of faith" are calling murder sacred. 
One such organization is the Spiritual Alliance of Communities for Reproductive Dignity (or SACRed). This organization promotes abortion as sacred to human dignity. No mention of or thought given to the sacred dignity of the child in the womb. The innocent victim of murder. Such deceptive thinking is what the Bible means when it says that in the last days, people will call evil good and good evil. 
2__Homosexual marriage. Apostate churches are sanctioning and blessing marriages between two people of the same gender. This is an abomination in God's sight and clear defiance of His Word. Listen to what God Himself says about it in Leviticus 18: 22 NCV:  "You must not have sexual relations with a man as you would a woman. That is a hateful sin." 
In 1 Corinthians 6: 9, the Bible warns that those who practice homosexuality will not enter Heaven but will go to Hell: "Or do you not know that the unrighteous will not inherit the kingdom of God? Do not be deceived: neither the sexually immoral, nor idolaters, nor adulterers, nor men who practice homosexuality,"
These are sobering words, but the Apostate Church takes them lightly, interpreting them to suit their own evil desires and agendas.

3- Social Justice. The concept of social justice has been grossly distorted by the Apostate Church. The term "social justice" as used by the Apostate Church presents an erroneous view of the God of the Bible. Yes, God is Love, but God is also Justice. We cannot consider one side of God without the other, or we will have a wrong understanding of the nature of God.
In promoting social justice, the Apostate Church misinterprets God's love–as expressed through His grace–to mean God's acceptance of sin. But this is a lie straight from the pit of Hell. God loves all people, but He never condones sin. For God to condone sin would be contrary to His nature, which is pure and holy and good. 
No sin can stand in the Presence of God. This is the reason we need our Savior Jesus Christ. He alone can cleanse us from sin and make us worthy to stand in the Father's Presence. 
God's grace is the expression of His love. God's wrath is the expression of His justice. Both are facets of God's nature. The Apostate Church emphasizes the love of God as expressed through His grace and disregards the justice of God as expressed through His wrath. What the Apostate Church fails to recognize is that, if we do not repent of our sin and turn away from. it, we will experience the wrath or judgment of God. Only if we repent of our sin will we experience His grace.
So, why has the Apostate Church become the so-called public standard for Christianity? Here are a few reasons:
!) Pastors have not preached the full counsel of God, meaning that they have not preached the entire Bible, and they have misinterpreted it. Instead, pastors have preached feeling over truth, relativism over absolute truth.
2) People have not taken responsibility for working out their own salvation by studying the Bible for themselves.
3) God has been removed from our educational system, to the point that even our seminaries are teaching lies. Seminary graduates are then assuming pastorates and promulgating those same lies to unwitting congregations.
4) People are being willingly sucked into a culture that is self-centered and rebellious. They are choosing the flesh over the spirit. They have chosen self over God. They have rebelled against God and His Word and have chosen to go their own way and do their own thing.
The Bible says that when people willfully and deliberately rebel against God and continue in their sin, He will turn them over to a "reprobate mind." A reprobate mind is a depraved mind, a mind that can no longer think logically. It is a mind that embraces deception and calls it truth. It is the kind of delusional mind with which most people are trying to reason today. 
So, what can we do? If you, like me, are a true follower of Jesus Christ–a member of the Remnant Church–we must do the following:
1. Preach the true Gospel wherever we go and in spite of the consequences. Most will scoff and ridicule. Some will hear, believe, and be saved. 
2. Walk in love toward all people. This means speaking the truth to them. Scripture commands us to speak the truth in love (Ephesians 4: 15). Truth and love go hand-in-hand. Truth without love is legalism. Love without truth is license. The Apostate Church has chosen love without truth. Therefore, the Apostate Church is giving license to sin. 
3. Saturate yourself with the Word of God in order to be preserved from deception. When you know the Truth, you will instantly recognize the Lie.
4. Stay in close fellowship with other members of the Remnant Church. We will need one another more than ever as the days grow darker before the glorious return of our Lord in the Rapture.

If there is anyone reading this who has not yet accepted Jesus as Savior and Lord, I urge you to do so now.  Repent of your sin. This means turning away from your sin. Turn to Jesus Who loves you and who died and rose from the dead for you. Welcome Him into your life now. He is the only way you can be saved, no matter what anyone else tells you. He is your only ticket to Heaven. There is no other way. So, accept Him now. Pray this prayer with me:
Lord Jesus, I need You to save me. I repent of my sin, and I ask You to forgive me. I receive You as my Savior and my Lord. Thank You for saving me. In Your Name I pray. Amen.
If you sincerely prayed this prayer, welcome to God's family! Please write down today's date. It is your spiritual birthday. And please write to me at drmaryann@maryanndiorio.com. I would like to send you a free PDF booklet, titled After You're Born Again. This booklet will help you to get started in your walk with Jesus.
I also encourage you to get yourself a Bible and read it every single day. The Bible is God's love letter to you, His manual for your life. In the Bible, God reveals Who He is, and He teaches you how to live.
Finally, ask the Lord to lead you to a true Remnant Church where you can learn Truth and experience fellowship and encouragement with other Christ-Followers. It is critically important in these last days to fellowship with other believers who are mature in Christ and who can guide you as you grow in Him.
If you need help to move forward in your relationship with Jesus, consider hiring me as your personal life coach. Contact me at drmaryann@celebrationlifecoaching.com to set up an appointment. Also, visit my website at CelebrationLifeCoaching.com for answers to many of your questions about coaching and for testimonials from some of the clients I have already helped.
For example, Tracy said this; "Personal coaching was like having a personal trainer for the mind."
Just click here: CelebrationLifeCoaching.com/testimonials.
Also, visit my bookstore at maryanndiorio.com/book-table for outstanding books that I have written that will bless you.
If this podcast has helped you in any way, please consider supporting it by becoming one of my valued patrons. Just go to patreon.com/winningwiththeword to join my wonderful Team. Patrons receive numerous benefits in appreciation for their support. 
Until next time, remember that God loves you just as you are and just where you are, and that He will help you to keep on Winning with the Word!
________________________________
To subscribe to Winning with the Word, click on the link below:
https://landing.mailerlite.com/webforms/landing/w4q0z7
To subscribe to my author newsletter, click on the link below:
https://landing.mailerlite.com/webforms/landing/x5i2r2
__________________________________________________________________
Copyright 2000-2022 by Dr. MaryAnn Diorio. All Rights Reserved. This article may not be published or printed in any form whatsoever without the written permission of Dr. MaryAnn Diorio. You may contact her at info@maryanndiorio.com to request permission.
Amazon.com Required Disclosure: MaryAnn Diorio is a participant in the Amazon Services LLC Associates Program, an affiliate advertising program designed to provide a means for sites to earn advertising fees by advertising and linking to Amazon.com.Disclaimer: This site uses cookies. Your continued use of this site constitutes your consent to our use of cookies. 
__________________________________________________________________
Copyright 2000-2022 by MaryAnn Diorio, PhD. All Rights Reserved.