WINNING WITH THE WORD
"Winning with the Word" is a weekly blog that will help you to be a winner in life by applying God's principles for living the abundant life as found in the Bible, God's manual for life.
An invitation for you:
To subscribe to this blog, click here. 
To subscribe to this podcast, click here.
If this blog and podcast have blessed you, please encourage your family and friends to subscribe as well. Thank you!
Be sure to check out our Featured Book of the Week at the end of this post.
______________________________________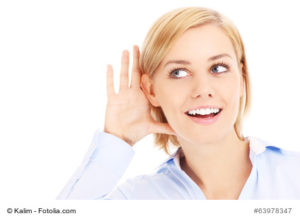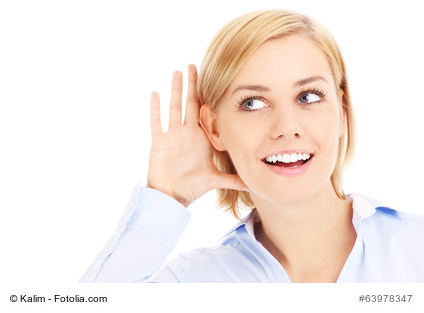 Do you prefer listening instead of reading? Then click below to listen to today's blog post on podcast.

___________________________________________________________________________

Hello and Happy Day! This is Dr. MaryAnn Diorio, novelist and life coach, welcoming you to another episode of Winning with the Word. Today is Monday, October 24, 2022, and this is Episode #31 of Series 2022. This episode is titled "Are You in Bondage to Legalism?"
_________________________________________
I grew up in a very legalistic denomination where the concept of salvation by works was given equal importance as the concept of salvation by grace. This false teaching caused me great spiritual distress over the years and placed unnecessary burdens on me, resulting in bondage that took me a long time to get rid of.  
So what are some of the signs of a legalistic spirit?
1. Perfectionism. People under bondage to legalism tend to be perfectionists who are hard on others and even harder on themselves. This is also called "performance syndrome." Such people think that if they just do a bit more—for example, read the Bible more, pray more, do more good works—they will earn God's approval and His love.  They have trouble accepting a free gift, any gift for which they did not work, at least in part.
2. Lack of assurance of salvation. Those in bondage to legalism often doubt their salvation because they feel they have to do good works in order to be saved. They do not understand that their good works profit them nothing as far as getting into heaven is concerned. Good works determine our rewards only after we get into Heaven. But legalists have difficulty accepting that truth.
3. Difficulty overcoming sin. A person in bondage to legalism has trouble accepting God's grace. The legalistic person has the attitude that there's no free lunch, even when it comes to salvation. Well, he's right that there's no free lunch, but he fails to understand that Jesus paid for our salvation by dying on the Cross and rising from the dead.
4. A critical spirit. Legalists often criticize those with whom they don't agree. This critical spirit stems out of a failure to receive God's unconditional love. 
5. Bondage to religious tradition. Legalists believe that repeated practices and protocols win them favor with God and, hence, entrance into Heaven. They resist change because, as they say, "This is the way we've always done it."  While God is unchangeable in His essence, He is not opposed to doing new things. 
There is a certain degree of pride in the person bound to legalism. That person believes that the Lord's sacrifice was incomplete—not enough to save him—and that the person himself has to earn at least part of his salvation. This is heresy. 
Also, the legalistic person has not yet grasped that God loves him unconditionally, probably because his earthly father or mother did not love him unconditionally. The legalistic person, therefore, feels that he must continually strive to earn the grade.
If you are in bondage to legalism, the first thing you need to do is to experience God's unconditional love for you. If you have not yet accepted Jesus Christ as your Savior and Lord, I urge you to do so now.
Pray this simple prayer with me:
Lord Jesus, I repent of my sin. I want to make You the Center of my life. I acknowledge that You alone can save me and that there's nothing I can do o my end to get into Heaven.  I repent of legalism. I ask You to forgive me and to cleanse me of all unrighteousness. I receive You now as my Savior and my Lord. Thank You for saving me. In Your Name I pray. Amen.
If you sincerely prayed this prayer, welcome to God's family! Please write down today's date. It is your spiritual birthday. And please write to me at drmaryann@maryanndiorio.com. I would like to send you a free PDF booklet, titled After You're Born Again. This booklet will help you to get started in your walk with Jesus.
I also encourage you to get yourself a Bible and read it every single day. The Bible is God's love letter to you, His manual for your life. In the Bible, God reveals Who He is, and He teaches you how to live.
Finally, ask the Lord to lead you to the church of His choice for you where you can learn Truth and experience fellowship and encouragement with other Christ-Followers. It is critically important in these last days to fellowship with other believers who are mature in Christ and who can guide you as you grow in Him.
If this podcast has helped you in any way, please consider supporting it by becoming one of my valued patrons. Just go to patreon.com/winningwiththeword to join my wonderful Team. Patrons receive numerous benefits in appreciation for their support. 
Until next time, remember that God loves you just as you are and just where you are, and that He will help you to keep on Winning with the Word!
________________________________
Featured Book of the Week: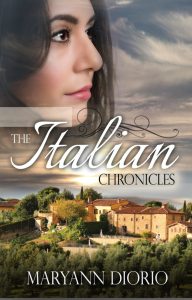 The Italian Chronicles Trilogy
On sale at a HUGE 73% discount! Limited time only! Get your copy now!
Are you looking for an entertaining, inspirational autumn read? Then check out The Italian Chronicles Trilogy by Yours Truly. All three novels in a convenient single volume.
https://www.amazon.com/dp/0930037618
To subscribe to Winning with the Word, click here.
To subscribe to my Author Newsletter, click here.
__________________________________________________________________
Copyright 2000-2022 by Dr. MaryAnn Diorio. All Rights Reserved. This article may not be published or printed in any form whatsoever without the written permission of Dr. MaryAnn Diorio. You may contact her at info@maryanndiorio.com to request permission.
Amazon.com Required Disclosure: MaryAnn Diorio is a participant in the Amazon Services LLC Associates Program, an affiliate advertising program designed to provide a means for sites to earn advertising fees by advertising and linking to Amazon.com.Disclaimer: This site uses cookies. Your continued use of this site constitutes your consent to our use of cookies. 

__________________________________________________________________
Copyright 2000-2022 by MaryAnn Diorio, PhD. All Rights Reserved.