WINNING WITH THE WORD
"Winning with the Word" is a weekly blog that will help you to be a winner in life by applying God's principles for living the abundant life as found in the Bible, God's manual for life.
An invitation for you:
To subscribe to this blog, click here. 
To subscribe to this podcast, click here.
If this blog and podcast have blessed you, please encourage your family and friends to subscribe as well. Thank you!
Be sure to check out our Featured Book of the Week at the end of this post.
______________________________________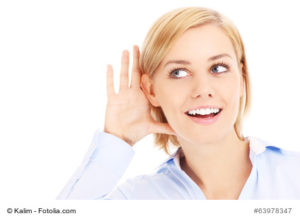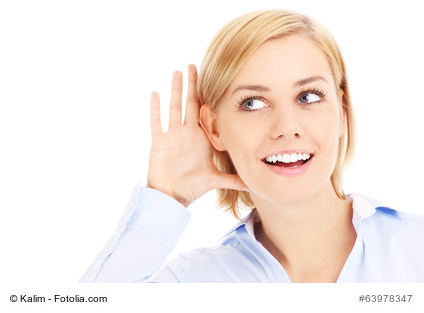 Do you prefer listening instead of reading? Then click below to listen to today's blog post on podcast. 
_________________________________________
Hello and Happy Day! This is Dr. MaryAnn Diorio, novelist and life coach, welcoming you to another episode of Winning with the Word. Today is Monday, November 14, 2022, and this is Episode #34 of Series 2022. This episode is titled "Are You Worried about Your Financial Future?"
_________________________________________
If you've had your eyes open at all, you know about the predicted food shortages and famines, the projected stock market crash, and the move toward a digital world currency. All of these ominous events are causing great anxiety among the world population. Already I've read that some families here in America have reduced their daily meals to two a day instead of the usual three. Drought has ruined many crops throughout the world, and, if things don't change, the world is heading to famine.
But today I'd like to encourage you not to be anxious nor to fear,  I'm going to share with you some promises from God for His children. (If you are not His child, then listen closely so you can become His child and receive these benefits as well.)
The world is fast heading into a time period that the Bible calls "the time of Jacob's trouble" (Jeremiah 30: 7). This will be a seven-year time period, also known as the Tribulation, during which God will judge the Jews for rejecting the Messiah. The Book of Revelation speaks extensively of the time of Jacob's trouble.
During this time, there will be widespread famine. The fact that we are witnessing the approach of global famine now means that the Tribulation is not far off, and the return of Jesus is even closer. The Bible tells us that Jesus will return to remove His children from the world before the Tribulation. He said that when we see all these things converging—wars, rumors of wars, increase in the number and intensity of earthquakes, violent storms, and food shortages—we can know that His return is imminent.
So, what can you do?
1. The most important thing you need to do is to get born again if you are not yet born again. What does the term "born again" mean? It means to accept Jesus Christ as your Savior and Lord so that you can experience the new birth He died to give you. You see, when we were born physically into this world, we received a fallen, corrupted spirit that separated us from God. Jesus wants to give us a new spirit that connects us back to God. Jesus died and paid the price for the sin that caused our corrupted spirits in the first place and, in exchange, He gives us eternal life. So, the first order of business is to get born again. Do it now!
How?
1. Acknowledge before God that you are a sinner.
2. Repent of your sin. This means turn away from it and go in the opposite direction. 
3. Receive Jesus into your heart by asking Him to come in.
Once you do these three things, you become a child of God (John 1: 12). And as His child, You become eligible for His blessings. One of His blessings includes financial provision. He promises in Philippians 4: 19 that He will supply all your need. This means that He will provide everything you need because you are His child. He will not allow you to go hungry or without clothing and shelter. He will make a way where they seems to be no way. 
He also promises never to leave you nor forsake you. This means that no matter what happens in your life, He will be right there with you, seeing you through and, if necessary, carrying you through.
2. The next step in preparing for the upcoming financial crisis and the famine is to pray. Prayer is a two-way conversation with God. Listen for His voice as you pray. He will give you specific instructions as to what steps to take to prepare for the difficult days ahead. He will give you ideas you've never thought of to provide for yourself and your family. Talking to God in prayer is man's highest privilege. In prayer, we tell God about what's troubling us, and we listen for His advice. Imagine! As children of God, we have the privilege of having a conversation with the God of the Universe, the God Who created us and knows us better than anyone else knows us.
3. The third step is to read the Bible every day. The Bible will give you instructions on how to live in peace and joy by obeying God's commandments. The Bible is the manual that explains how life works, just as a car manual is a manual that explains how your car works. 
4. Stock up on some food, water, and other necessary provisions for the future while you can. We do not know how long it will be before Jesus returns, so it is wise to prepare ahead. Just as the Lord instructed Joseph in the Old Testament to store up wheat during the seven years of plenty before the seven years of famine, so should we store up some food for tough times ahead. 
5. Do not fear! Above all, do not be afraid. You can trust Your Heavenly Father with Your life. He will never fail you.
Before you leave, please check out my featured book of the week, The Italian Chronicles, listed below. All three novels are available for only $9.69 for a limited time only on Amazon. The trilogy would make a great and inexpensive Christmas gift for the reader in your life.
Finally, if this podcast has helped you in any way, please consider supporting it by becoming one of my valued patrons. Just go to patreon.com/winningwiththeword to join my wonderful team. Patrons receive numerous benefits in appreciation for their support. 
Until next time, remember that God loves you just as you are and just where you are, and that He will help you to keep on Winning with the Word!
________________________________
Featured Book of the Week: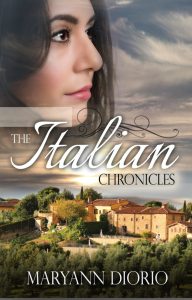 The Italian Chronicles Trilogy
On sale at a HUGE 73% discount! Limited time only! Get your copy now!
Are you looking for an entertaining, inspirational autumn read? Then check out The Italian Chronicles Trilogy by Yours Truly. All three novels in a convenient single volume.
https://www.amazon.com/dp/0930037618
To subscribe to Winning with the Word, click here.
To subscribe to my Author Newsletter, click here.
__________________________________________________________________
Copyright 2000-2022 by Dr. MaryAnn Diorio. All Rights Reserved. This article may not be published or printed in any form whatsoever without the written permission of Dr. MaryAnn Diorio. You may contact her at info@maryanndiorio.com to request permission.
Amazon.com Required Disclosure: MaryAnn Diorio is a participant in the Amazon Services LLC Associates Program, an affiliate advertising program designed to provide a means for sites to earn advertising fees by advertising and linking to Amazon.com.Disclaimer: This site uses cookies. Your continued use of this site constitutes your consent to our use of cookies. 

__________________________________________________________________
Copyright 2000-2022 by MaryAnn Diorio, PhD. All Rights Reserved.