WINNING WITH THE WORD
"Winning with the Word" is a weekly blog that will help you to be a winner in life by applying God's principles for living the abundant life as found in the Bible, God's manual for life.
An invitation for you:
To subscribe to this blog, click here. 
To subscribe to this podcast, click here.
If this blog and podcast have blessed you, please encourage your family and friends to subscribe as well. Thank you!
Be sure to check out our Featured Book of the Week at the end of this post.
______________________________________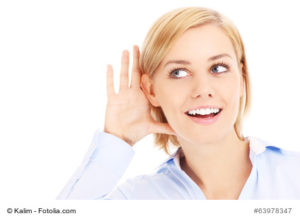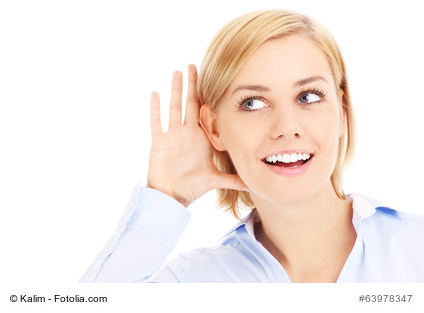 Do you prefer listening instead of reading? Then click below to listen to today's blog post on podcast. 

_________________________________________
Hello and Happy Day! This is Dr. MaryAnn Diorio, novelist and life coach, welcoming you to another episode of Winning with the Word. Today is Monday, November 21, 2022, and this is Episode #35 of Series 2022. This episode is titled "Where Is the World Headed?"
_________________________________________
Anyone with any sense of decency left at all can see that the world around us has become a cesspool of sin and evil. Its stench reaches the nostrils of God, and His patience regarding sin will soon run out. When that happens, all hell will break loose. Literally.
Let's take at look at Matthew 24: verses 3-4 and verses 10-12 that record Jesus's warning:

"Later, Jesus sat on the Mount of Olives. His disciples came to him privately and said, 'Tell us, when will all this happen? What sign will signal your return and the end of the world?' Jesus told them, 'Don't let anyone mislead you, for many will come in my name, claiming, '"I am the Messiah." They will deceive many. And you will hear of wars and threats of wars, but don't panic. Yes, these things must take place, but the end won't follow immediately. Nation will go to war against nation, and kingdom against kingdom. There will be famines and earthquakes in many parts of the world. But all this is only the first of the birth pains, with more to come. . . . And many will turn away from me and betray and hate each other. And many false prophets will appear and will deceive many people. Sin will be rampant everywhere, and the love of many will grow cold.""
The words of Jesus are being fulfilled before our very eyes. Let's take a look:
1. Sin is rampant. Scripture says in Matthew 24: 12 that in the last days, "lawlessness will abound." We are certainly seeing evidence of this in the riots in our streets, the looting in our stores, and the defunding of our police, resulting in little, if any, protection for our citizens.
2. Earthquakes and storms are increasing in intensity. More and more, when we listen to the news or the weather report, we hear words and phrases like unprecedented, never before in history, apocalyptic. Again, Matthew 24 comes to mind. Jesus warned us that there would be more and more earthquakes and famines before His return. Scripture never lies. We do well to take heed.
3. Food shortages. Here on the East Coast where I live, we are witnessing intermittent shortages of some foods. While the supplies are usually replenished, it is taking longer for some items to arrive because of the diesel fuel situation.
4. Relationship problems are off the chart. Lately, I have been receiving more and more prayers requests for reconciliation among family members. Relationships are based on trust and fueled by love. But Jesus warned us that in the last days, the love of many would grow cold. People are more rude than ever, cutting one another off in traffic and simply walking by people who are hurt on the street and need help. Gone are the days when one considered oneself his brother's keeper. While there are still kind people in our world, the consensus now is me-centered, not other-centered.
5. Wars and rumors of war surround us. Every day we hear of one nation threatening annihilation to another, leaders fighting leaders, leaving the innocent citizens to suffer. According to the Bible, rumors of wars will turn into an actual war that will culminate in the Battle of Armageddon where Jesus Himself will return to destroy all those who have opposed Israel. That day is coming soon.
While all of the above is gloom and doom, it doesn't have to end that way if you are born again—in other words, if you have accepted Jesus Christ as your Lord and Savior. You see, before the worst of this happens, He will remove from the earth all those who follow Him in a cataclysmic event known as the Rapture. You may be hearing more and more of the Rapture these days. All signs are pointing to its soon occurrence. Whatever you do, DO NOT MISS THE RAPTURE! If you do, you will endure the worst time in human history under the dictatorship of the AntiChrist.
How can you avoid being left behind? Simple. Receive Jesus Christ into your life as Your Savior and Lord. He is the only one who can save you. He said in John chapter 14, verse 6: "I am the Way, the Truth, and the Life. No one comes to the Father except through Me." There is no other way to be saved. Only Jesus Christ can save you.
So how can you receive Him? Here are three simple steps:
1. Acknowledge before God that you are a sinner.
2. Repent of your sin. This means turn away from it and go in the opposite direction. 
3. Receive Jesus into your heart by asking Him to come in.
Do these three things now. When you do, you will be filled with deep peace. Then write to me at info@maryanndiorio.com and request my free e-book titled After You're Born Again. It will help you and get started in your walk with Jesus.
Before you leave, please check out my featured book of the week, The Italian Chronicles Trilogy, listed below. All three novels are available for only $9.69 for a limited time only on Amazon. The trilogy would make a great and inexpensive Christmas gift for the reader in your life.
Finally, if this podcast has helped you in any way, please consider supporting it by becoming one of my valued patrons. Just go to patreon.com/winningwiththeword to join my wonderful team. Patrons receive numerous benefits in appreciation for their support. 
Until next time, remember that God loves you just as you are and just where you are, and that He will help you to keep on Winning with the Word!
________________________________
Featured Book of the Week: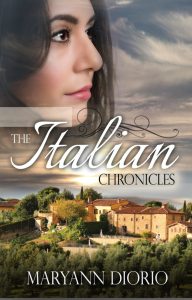 The Italian Chronicles Trilogy
On sale at a HUGE 73% discount! Limited time only! Get your copy now!
Are you looking for an entertaining, inspirational autumn read? Then check out The Italian Chronicles Trilogy by Yours Truly. All three novels in a convenient single volume.
https://www.amazon.com/dp/0930037618
To subscribe to Winning with the Word, click here.
To subscribe to my Author Newsletter, click here.
__________________________________________________________________
Copyright 2000-2022 by Dr. MaryAnn Diorio. All Rights Reserved. This article may not be published or printed in any form whatsoever without the written permission of Dr. MaryAnn Diorio. You may contact her at info@maryanndiorio.com to request permission.
Amazon.com Required Disclosure: MaryAnn Diorio is a participant in the Amazon Services LLC Associates Program, an affiliate advertising program designed to provide a means for sites to earn advertising fees by advertising and linking to Amazon.com.Disclaimer: This site uses cookies. Your continued use of this site constitutes your consent to our use of cookies. 

__________________________________________________________________
Copyright 2000-2022 by MaryAnn Diorio, PhD. All Rights Reserved.