WINNING WITH THE WORD
"Winning with the Word" is a weekly blog that will help you to be a winner in life by applying God's principles for living the abundant life as found in the Bible, God's manual for life.
An invitation for you:
To subscribe to this blog, click here. 
To subscribe to this podcast, click here.
If this blog and podcast have blessed you, please encourage your family and friends to subscribe as well. Thank you!
Be sure to check out our Featured Book of the Week at the end of this post.
______________________________________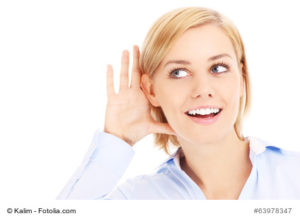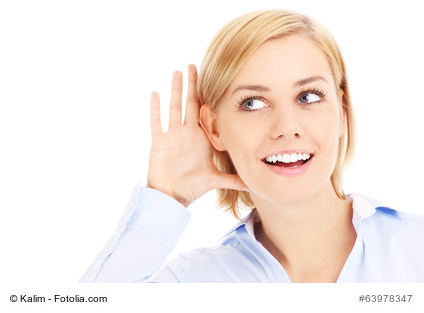 Do you prefer listening instead of reading? Then click below to listen to today's blog post on podcast. 
_________________________________________
Hello and Happy Day! This is Dr. MaryAnn Diorio, novelist and life coach, welcoming you to another episode of Winning with the Word. Today is Monday, December 5, 2022, and this is Episode #37 of Series 2022. This episode is titled "Where Will You Spend Forever?"
Many people live today as though life on this earth has no end. In fact, the globalist agenda is seeking to create eternal life through artificial intelligence and the creation of trans-human creatures that are part human and part machine. The Bible describes this mingling of man and machine in the vision of the beast seen by King Nebuchadnezzar in the Book of Daniel, a vision in which the king sees a large statue with feet of clay and iron. 
Without getting into extensive detail, many Bible scholars today believe that the two feet of the statue—one foot made of clay and the other foot made of iron—represent our current era's attempt genetically to modify the human being into a different species called a trans-human. This trans-human purportedly will be half man and half machine, operated by artificial intelligence, more commonly known as AI. 
Yet, the Bible predicts that all of man's attempts  to create eternal life will ultimately fail because eternal life comes only from God. 
Are you living as though you will live forever on this earth? Or are you living with the knowledge that one day you will die?
Your answer to those questions is critically important because it will determine your eternal destiny.
There is a longing in the human heart to live forever. The reason for this longing is that we were created by God indeed to live forever. God's original plan was that man would live forever in total joy, peace, and love—free from sickness, strife, and pain. But man thwarted that beautiful, original plan by sinning against God. The result was death in all of its forms.
But God loved His man so much that He wanted to redeem him, to give him a second chance. And that's exactly what God did by sending His only Son, Jesus Christ, to die on the Cross. On that Cross, Jesus Christ paid the price for man's sin. He took man's sin upon Himself and, in exchange, gave man His own righteousness, the very righteousness of God.
Mankind has never witnessed, nor will ever witness, a greater act of love. 
But God does not force this gift of eternal life on man. Man must receive it by an act of his free will.
So, the question posed to you today is this: Do you want to receive the eternal life Jesus Christ died and rose from the dead to give you?
You see, since we were originally created to live forever, we will still live forever when we die. But where we live forever is the great question. 
If you receive Christ's gift of eternal life, you will live forever with Him in Heaven. But, if you do not receive His gift of eternal life, you will live forever separated from Him in Hell. The choice is yours.
But, you must make that choice while you are still on this earth. You cannot make it after you die because it will be too late then. 
The Lord says this to you today in Deuteronomy 30: 15, 19: "Now listen! Today I am giving you a choice between life and death . . . . Choose life."
Will you choose life today? Will you choose to follow Jesus Christ, the only Savior of the world no matter what anyone says?
If you do, you will spend forever with Him. And there is no better place, my friend, to spend forever than with God Who loves you.
You may be asking, "How do I receive Jesus?" It's very simple. Follow these three steps:
1. Acknowledge before God that you are a sinner. The Bible says that all of us have sinned and fall short of the glory of God. Every single one of us needs a Savior, so acknowledge your sin.
2. Repent of your sin. This means turn away from it and go in the opposite direction. 

3. Receive Jesus into your heart by asking Him to come in. The Bible says "To as many as received Him, He gave the power to become the children of God."  (John 1: 12).
So do these three things now. Acknowledge that you are a sinner. Repent of your sin, and invite Jesus into your heart. When you do, you will be filled with deep peace and you will be born again. God will give you a new spirit. Then write to me at info@maryanndiorio.com and request my free e-booklet titled After You're Born Again. It will help you and get started in your walk with Jesus.
Before you leave, please check out my featured book of the week, The Captain and Mrs. Vye, my latest novel. It is the story of a middle-aged childless woman who discovers that her late husband has left her destitute.
Finally, if this podcast has helped you in any way, please consider supporting it by becoming one of my valued patrons. Just go to patreon.com/winningwiththeword to join my wonderful team. Patrons receive numerous benefits in appreciation for their support. 
Until next time, remember that God loves you just as you are and just where you are, and that He will help you to keep on Winning with the Word!
_______________________________
Sources cited:
"Packing Insects for a New Generation of Protein Snacks"
https://thisismold.com/visual/packaging/packaging-insects-for-a-new-generation-of-protein-snacks
Other Resources:
https://www.jdfarag.org
________________________________
Featured Book of the Week: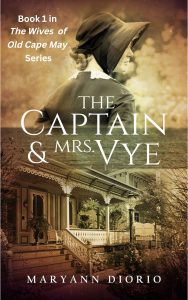 NEW RELEASE: The Captain and Mrs. Vye by MaryAnn Diorio – A Novel
A middle-aged, childless widow discovers that her late husband has left her destitute.
Available in print and ebook formats.
CLICK HERE to get your print copy now.
CLICK HERE to get your e-book copy now.
To subscribe to Winning with the Word, click here.
To subscribe to my Author Newsletter, click here.
To subscribe to The Reader Connection, click here.
__________________________________________________________________
Copyright 2000-2022 by Dr. MaryAnn Diorio. All Rights Reserved. This article may not be published or printed in any form whatsoever without the written permission of Dr. MaryAnn Diorio. You may contact her at info@maryanndiorio.com to request permission.
Amazon.com Required Disclosure: MaryAnn Diorio is a participant in the Amazon Services LLC Associates Program, an affiliate advertising program designed to provide a means for sites to earn advertising fees by advertising and linking to Amazon.com.Disclaimer: This site uses cookies. Your continued use of this site constitutes your consent to our use of cookies. 

__________________________________________________________________
Copyright 2000-2022 by MaryAnn Diorio, PhD. All Rights Reserved.