WINNING WITH THE WORD
"Winning with the Word" is a weekly blog that will help you to be a winner in life by applying God's principles for living the abundant life as found in the Bible, God's manual for life.
An invitation for you:
To subscribe to this blog, click here. 
To subscribe to this podcast, click here.
If this blog and podcast have blessed you, please encourage your family and friends to subscribe as well. Thank you!
Be sure to check out our Featured Book of the Week at the end of this post.
______________________________________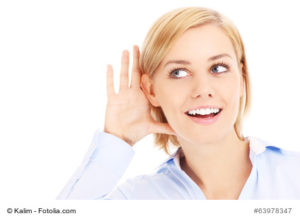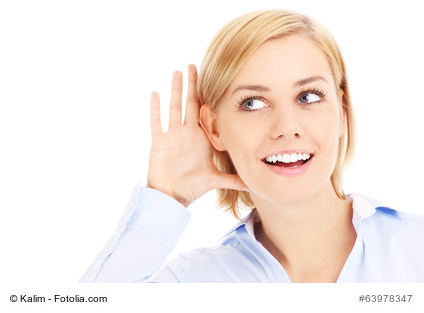 Do you prefer listening instead of reading? Then click below to listen to today's blog post on podcast. 

_________________________________________
Hello and Happy Day! This is Dr. MaryAnn Diorio, novelist and life coach, welcoming you to another episode of Winning with the Word. Today is Monday, December 12, 2022, and this is Episode #38 of Series 2022. This episode is titled "Are You Stuck in a Stronghold?"
Recently, I listened to a wonderful podcast by my friend Dr. Pam Morrison titled "How Do I Break Free of Spiritual Strongholds in My Life?". Her post inspired me to deal with the same subject in this week's post and podcast because a lot of us have struggled or are still struggling with spiritual strongholds. 
What is a stronghold?
Noah Webster in his original 1828 Dictionary defines a stronghold as "a fortified place; a place of security and safety." In ancient times, strongholds were built to protect cities and towns from their enemies. These strongholds were usually very high fortresses with thick walls to keep the enemy out.
While this was a positive type of stronghold and is often mentioned in the Bible as such, the Bible also refers to a type of stronghold that is negative. This type of stronghold is spiritually rooted and has control over a person's behavior. It has become a bad habit in a person's life, a habit he can't seem to overcome. Why? Because this kind of stronghold is actually an infiltration of a demonic spirit. 
How Strongholds Are Established
Strongholds are established in our lives in many ways. Their foundations are often built in our lives during infancy and childhood, and even before then in our mother's womb, when we are the most vulnerable. Through the sin of our parents, or through traumatic experiences we endure, demonic spirits enter our souls and begin establishing their strongholds there. These could be strongholds of fear, worry, anxiety, depression, rejection, insecurity, inferiority, and a host of other types of demonic activity.
Strongholds are usually very deep-seated and often difficult to recognize. Only by the power of the Holy Spirit can we become aware of them. The good news is that they can be torn down by the power of Jesus Christ.
Other ways in which the enemy builds strongholds in our lives are the following:
1. We give in to temptation. For example, we are tempted to take a single drink of liquor, or a single whiff of weed, or a single pint of ice cream, or a single time of sex. But what happens? That single time—the time that was supposed to happen only once–becomes a second time and a third time and a fourth time, and so on—until it becomes entrenched in our psyche and becomes a habit. A habit in which we feel trapped and from which we cannot seem to escape.
This is the subtle way the devil makes inroads into our souls. He whispers, "One time won't hurt." And we agree. And then we get hooked and fall into his trap of deception.
2. We want instant gratification. We want what we want, and we want it now! We don't think of the long-term consequences of what we do now. Years ago, I had a wonderful pastor who would continually remind his flock to think long-term. He would say, "Before you decide to do something or not to do it, ask yourself how you will feel in five years, ten years, twenty years." Sound advice we need to keep in mind.
3. We think that we are powerless over temptation. But the truth is that we who are born again have the grace of God available to us at every moment. He promises us in His Word that He will always make a way for us to escape the temptation.  In 1 Corinthians 10: 13, the Bible says, "The temptations in your life are no different from what others experience. And God is faithful. He will not allow the temptation to be more than you can stand. When you are tempted, he will show you a way out so that you can endure."
4. We don't realize that a temptation is actually an enticement to satisfy a need in the wrong way. For example, we are tempted to overeat because we need comfort about a stressful situation. We even call the food we eat too much of comfort food. We may use drugs or alcohol to escape a painful situation, like a marriage problem, a health challenge, or a broken relationship. We may engage in illicit sex to satisfy a need to be loved. Regardless of the reason, the problem is that we are looking to someone or something other than God to meet our need. And this is idolatry–putting someone or something above God. God alone can meet our every need. No human being can satisfy us the way only God can.
5. We use natural weapons to fight supernatural problems. While natural problems can be handled naturally, supernatural problems must be handled supernaturally; i.e., spiritually. As Scripture tells us in 2 Corinthians 10: 4: "We use God's mighty weapons, not worldly weapons, to knock down the strongholds of human reasoning and to destroy false arguments."

Since strongholds are spiritual in nature, they must be handled with the spiritual weapons God has given us. Those weapons are found in Ephesians 6: 11-18:
"Put on the full armor of God, so that you can make your stand against the devil's schemes. For our struggle is not against flesh and blood, but against the rulers, against the authorities, against the powers of this world's darkness, and against the spiritual forces of evil in the heavenly realms. Therefore take up the full armor of God, so that when the day of evil comes, you will be able to stand your ground, and having done everything, to stand. Stand firm then, with the belt of truth buckled around your waist, with the breastplate of righteousness arrayed, and with your feet fitted with the readiness of the gospel of peace. In addition to all this, take up the shield of faith, with which you can extinguish all the flaming arrows of the evil one. And take the helmet of salvation and the sword of the Spirit, which is the word of God. Pray in the Spirit at all times, with every kind of prayer and petition. To this end, stay alert with all perseverance in your prayers for all the saints."
Let's parse this passage to determine how we can tear down strongholds in our lives.
1. We need to put on the whole armor of God. The whole armor of God consists of the belt of truth, the breastplate of righteousness, the shoes of peace, the shield of faith, the helmet of salvation, and the sword of the Spirit. Each piece of armor is a spiritual, supernatural weapon with which to resist the temptations of the enemy.
2. We need to saturate our minds and hearts with the Word of God and hide the Word in our hearts. Psalm 119: 11 says this: "I have hidden Your Word in my heart, that I might not sin against You." How do we hide God's Word in our heart? By reading it, studying it, memorizing it, and meditating on it.
3. We need to assemble regularly with fellow Christ-Followers who will hold us accountable and encourage us in our walk with Jesus. It is extremely important to surround ourselves with like-minded people who will be a good influence on us and help keep us on the straight and narrow. Remember this: We will become like the people we hang around with. Are you hanging around with Godly people? If not, find yourself some Godly friends.
4. We must pray without ceasing. Prayer keeps us focused on Jesus and on eternal things. Prayer helps to strengthen our resolve to obey Christ. Prayer keeps us in continual communication with our Heavenly Father.
5. Monitor your every thought. Satan bombards us all day long with thoughts that are contrary to God's Word. We must pay attention to what we are thinking so that we can determine if a particular thought will lead us closer to Jesus or away from Him. Scripture has much to say to us about our thought life. Here are some key verses:
2 Corinthians 10: 5 NIV: "We demolish arguments and every pretension that sets itself up against the knowledge of God, and we take captive every thought to make it obedient to Christ."
Philippians 4: 8 NIV: "Finally, brothers and sisters, whatever is true, whatever is noble, whatever is right, whatever is pure, whatever is lovely, whatever is admirable—if anything is excellent or praiseworthy—think about such things."
Demonic strongholds will keep us from experiencing the fullness of what God has for us. We need to repent of them and get rid of them. But the only way we can get rid of them is through the power of Jesus Christ. And the only way we can have access to His power is by being born again and becoming a child of God. 
Have you been born again? Have you received Jesus Christ as your Savor and Lord? If not, follow these three simple steps now:
1. Acknowledge before God that you are a sinner. The Bible says that all of us have sinned and fall short of the glory of God. Every single one of us needs a Savior, so acknowledge and admit your sin.
2. Repent of your sin. This means turn away from it and go in the opposite direction, changing not only your conduct but also your way of thinking. 

3. Receive Jesus into your heart by asking Him to come in. The Bible says "To as many as received Him, He gave the power to become the children of God."  (John 1: 12).
So do these three things now. Acknowledge that you are a sinner. Repent of your sin, and invite Jesus into your heart. When you do, you will be filled with deep peace and you will be born again. God will give you a new spirit. Then, write to me at info@maryanndiorio.com and request my free e-booklet titled After You're Born Again. It will help you get started in your walk with Jesus.
Before you leave, please check out my new featured books for this Christmas season: The Captain and Mrs. Vye, my latest novel, A Christmas Homecoming, my popular Christmas novella, and Miracle at Madville, my latest children's storybook.
The Captain and Mrs. Vye is the story of a middle-aged, childless widow who discovers that her late husband has left her destitute.
A Christmas Homecoming is the story of a mother whose teenage daughter goes missing, leaving the mother to face losing her mind, her family, and her faith.
Miracle at Madville is the story of an angry young princess who discovers the greatest weapon of all.
All three books would make great Christmas gifts for the readers in your life and are available on Amazon. Links are included at the end of the podcast and in the show notes.
THE CAPTAIN AND MRS. VYE
A CHRISTMAS HOMECOMING
MIRACLE AT MADVILLE
Please help me spread the Gospel by sharing this blog post and podcast with people you know and by subscribing to both the blog and the podcast at the links below:
SUBSCRIBE TO WINNING WITH THE WORD BLOG AND PODCAST
SUBSCRIBE TO MY AUTHOR NEWSLETTER
Finally, if this podcast has helped you in any way, please consider supporting it by becoming one of my valued patrons. Just go to patreon.com/winningwiththeword to join my wonderful team. Patrons receive numerous benefits in appreciation for their support. 
Until next time, remember that God loves you just as you are and just where you are, and that He will help you to keep on Winning with the Word!
________________________________
Featured Books for the Christmas Season: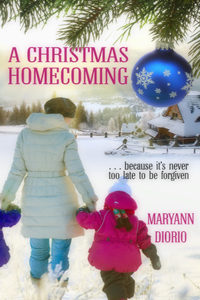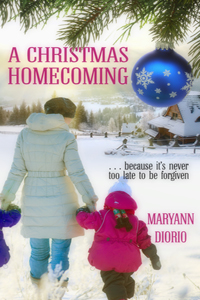 Get your copy of A Christmas Homecoming! One reader called it "a cup of hot cocoa for the heart."
SUMMARY: When Sonia Pettit's teenage daughter goes missing, Sonia faces losing her mind, her family, and her faith.

CLICK HERE to get your copy now.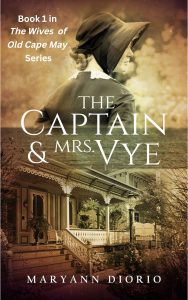 NEW RELEASE: The Captain and Mrs. Vye by MaryAnn Diorio – A Novel
A middle-aged, childless widow discovers that her late husband has left her destitute.
CLICK HERE to get your copy now.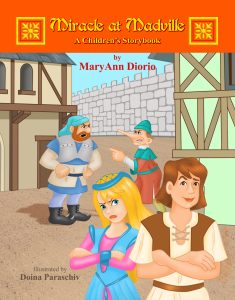 New Release: Miracle at Madville: A Storybook for Children
An angry young princess discovers the greatest weapon of all.
CLICK HERE to get your copy now.
To subscribe to Winning with the Word, click here.
To subscribe to my Author Newsletter, click here.
To subscribe to The Reader Connection, click here.
__________________________________________________________________
Copyright 2000-2022 by Dr. MaryAnn Diorio. All Rights Reserved. This article may not be published or printed in any form whatsoever without the written permission of Dr. MaryAnn Diorio. You may contact her at info@maryanndiorio.com to request permission.
Amazon.com Required Disclosure: MaryAnn Diorio is a participant in the Amazon Services LLC Associates Program, an affiliate advertising program designed to provide a means for sites to earn advertising fees by advertising and linking to Amazon.com.Disclaimer: This site uses cookies. Your continued use of this site constitutes your consent to our use of cookies. 

__________________________________________________________________
Copyright 2000-2022 by MaryAnn Diorio, PhD. All Rights Reserved.