WINNING WITH THE WORD
"Winning with the Word" is a weekly blog that will help you to be a winner in life by applying God's principles for living the abundant life as found in the Bible, God's manual for life.
An invitation for you:
To subscribe to this blog, click here. 
To subscribe to this podcast, click here.
If this blog and podcast have blessed you, please encourage your family and friends to subscribe as well. Thank you!
Be sure to check out our Featured Book of the Week at the end of this post.
______________________________________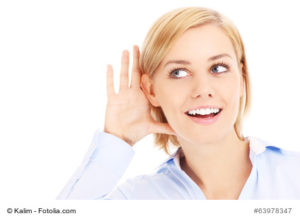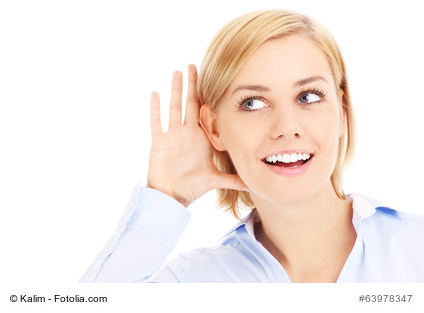 Do you prefer listening instead of reading? Then click below to listen to today's blog post on podcast.
 _________________________________________
Hello and Happy Day! This is Dr. MaryAnn Diorio, novelist and life coach, welcoming you to another episode of Winning with the Word. Today is Monday, December 19, 2022, and this is Episode #39 of Series 2022. This episode is titled "Collision Course to Catastrophe."
The world is on a collision course with catastrophe. And the crash is in sight. 
Those of us who study the Bible know full well what is happening, but most of the world is clueless. Yet, this very cluelessness is a ploy of Satan to derail and destroy.  If he can keep people unaware and distracted, he will have won a victory over them.
Don't you be one of Satan's casualties! Read the Bible. Find out the truth about what is happening in our world and how it will affect you not only while you are here on earth but, more importantly, after you leave this earth.
Let's take a look at five significant events of the past year and how they are already affecting you:
1) The rise of the World Economic Forum, or WEF.  Founded and headed by Klaus Schwab, and greatly influenced by trans-humanist proponent Yuval Noah Harari, the World Economic Forum is one of the most dangerous—if not the most dangerous—organizations to infiltrate the world in recent years. Their grand scheme to take over the world is outlined in the Bible, in the Book of Revelation, chapter 13. Read it. Schwab, Harari, and their globalist cohorts are ushering in what the Bible calls the "Beast System" which will be headed up by the AntiChrist, none other than Satan himself personified. Already we are seeing signs of this beast system falling into place. 
2) The increasing acceptance of government intrusion in our lives in the name of safety and security. Covid sealed this acceptance as the world allowed itself to be subjugated by lockdowns, masks—or should I say, muzzles—and mandates. Now we bow ourselves before whatever the government says. We blindly place our trust in the government to take care of our health and, very soon, our money. With this attitude already in place, it will be only a skip and a jump for the world to place its trust in the AntiChrist.
3) The rapid move toward digital currency and a central digital banking system known as CBDC. Have you been to a store or restaurant lately where you were told they did not accept cash? Have you been to a store or restaurant lately that told you they had no change? If not, you will be soon. All of this is leading to a cashless society in which your money will be controlled by the AntiChrist. Whether you can spend your own money will be determined by your religious, political, and social beliefs. If they conform with the New World Order, you will be able to buy pretty much what you want. If they don't, you won't. Citizens of this New World Order will be given social credit scores based on their carbon footprint, their compliance with vaccine mandates, and their social and religious viewpoints. The credit score will determine what they can buy or sell, if they can travel, and where they can travel.
4) The rise of anti-Semitism and persecution against Christians. Jews and Christians are called "people of the Book", the "Book" being the Holy Bible. The Bible is the Word of God, so it is really God Who is under assault here. Satan hates God and has always wanted to be God. He still wants to be God and is waging an all-out war to attain that position that belongs only to the one, true God. One day, Satan will be cast into the lake of fire, but until then, he roams the earth, seeking to devour all those who profess belief in the Holy Bible and in the one true God.
5) The growing deception and delusion throughout the world as people call good evil, and evil good.  In Isaiah 5: 20, the prophet warned : "Woe to those who call evil good and good evil, who put darkness for light and light for darkness, who put bitter for sweet and sweet for bitter." This is exactly what we see happening today. People are calling good evil and evil good. Delusion causes people to think illogically. God warned that if people turned from Him, He would turn them over to minds that can no longer think straight. We read in Romans 1: 28: ". . . since they did not see fit to acknowledge God, He gave them up to a depraved mind."
These are only a few of the major indicators that we are fast approaching the seven-year period in human history known as the Tribulation. The Bible describes these signs as "birth pains" (Matthew 24: 8) which only increase in intensity as the birth of the child approaches. We are fast approaching the birth of the Kingdom of God. But first, the world must suffer great and unspeakable judgment for its rebellion against Him. 
So, if you think we are going back to normal, I'm sorry, my friend, but you are sadly mistaken. We will never go back to normal. We are moving toward a "new normal", as the globalists call it, "a New World Order" that will be ruled by the AntiChrist and the most horrific dictatorship the world has ever witnessed. You don't want to be here for that.
But, how can you escape it?
By believing in the only One Who can save you from it, Jesus the Christ.
Jesus alone can keep you from the wrath to come. Jesus alone can rescue you from the tribulation that is about to take place. Jesus alone is the way to be saved.  If you are looking for someone else or something else to save you–whether that someone else be a political figure, a false religion like Buddhism, Hinduism, or Islam–you are looking in the wrong place!
Jesus Christ said, "I am the Way, the Truth, and the Life. No one comes to the Father except through Me." Jesus Christ is the only Savior. Unless you believe in Him and receive Him into your life, you will not be saved, Plain and simple. 
So, why not trust Jesus to save you? You can do so now by taking the following three steps:
1. Acknowledge before God that you are a sinner. The Bible says that all of us have sinned and fall short of the glory of God. Every single one of us needs a Savior, so acknowledge and admit your sin.
2. Repent of your sin. This means turn away from it and go in the opposite direction, changing not only your conduct but also your way of thinking. 

3. Receive Jesus into your heart by asking Him to come in. The Bible says "To as many as received Him, He gave the power to become the children of God." (John 1: 12).
So do these three things now. Acknowledge that you are a sinner. Repent of your sin, and invite Jesus into your heart. When you do, you will be filled with deep peace, and you will be born again. God will give you a new spirit. And not only will you escape the soon-coming Tribulation, but you will also spend eternity with God in Heaven.
If you have acknowledged that you are a sinner, repented of your sin, and received Jesus as your Savior and Lord, then write to me at info@maryanndiorio.com and request my free e-booklet titled After You're Born Again. It will help you get started in your exciting life journey with Jesus.
Before you leave, please check out my new featured books for this Christmas season: The Captain and Mrs. Vye, my latest novel, A Christmas Homecoming, my popular Christmas novella, and Miracle at Madville, my latest children's storybook.
The Captain and Mrs. Vye is the story of a middle-aged, childless widow who discovers that her late husband has left her destitute.
A Christmas Homecoming is the story of a mother whose teenage daughter goes missing. The poor mother faces losing her mind, her family, and her faith.
Miracle at Madville is the story of an angry young princess who discovers the greatest weapon of all.
All three books would make great Christmas gifts for the readers in your life and are available on Amazon. Links are included at the end of this blogpost and podcast and in the show notes.
THE CAPTAIN AND MRS. VYE
A CHRISTMAS HOMECOMING
MIRACLE AT MADVILLE
Please help me spread the Gospel by sharing this blog post and podcast with people you know and by subscribing to both the blog and the podcast at the links below:
SUBSCRIBE TO WINNING WITH THE WORD BLOG AND PODCAST
SUBSCRIBE TO MY AUTHOR NEWSLETTER
SUBSCRIBE TO THE READER CONNECTION, my blog for Readers of Fiction.
Finally, if this podcast has helped you in any way, please consider supporting it by becoming one of my valued patrons. Just go to patreon.com/winningwiththeword to join my wonderful team. Patrons receive numerous benefits in appreciation for their support. 
Until next time, I wish you a very Merry Christmas. Remember that God loves you just as you are and just where you are, and that He will help you to keep on Winning with the Word!
________________________________
Featured Books for the Christmas Season: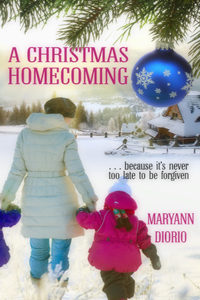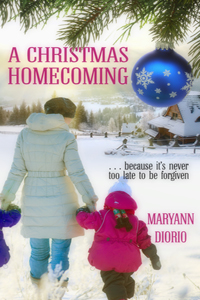 Get your copy of A Christmas Homecoming! One reader called it "a cup of hot cocoa for the heart."
SUMMARY: When Sonia Pettit's teenage daughter goes missing, Sonia faces losing her mind, her family, and her faith.

CLICK HERE to get your copy now.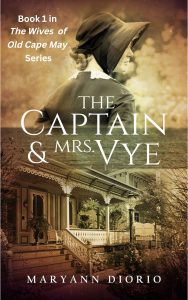 NEW RELEASE: The Captain and Mrs. Vye by MaryAnn Diorio – A Novel
A middle-aged, childless widow discovers that her late husband has left her destitute.
CLICK HERE to get your copy now.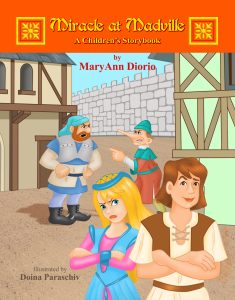 New Release: Miracle at Madville: A Storybook for Children
An angry young princess discovers the greatest weapon of all.
CLICK HERE to get your copy now.
To subscribe to Winning with the Word, click here.
To subscribe to my Author Newsletter, click here.
To subscribe to The Reader Connection, click here.
__________________________________________________________________
Copyright 2000-2022 by Dr. MaryAnn Diorio. All Rights Reserved. This article may not be published or printed in any form whatsoever without the written permission of Dr. MaryAnn Diorio. You may contact her at info@maryanndiorio.com to request permission.
Amazon.com Required Disclosure: MaryAnn Diorio is a participant in the Amazon Services LLC Associates Program, an affiliate advertising program designed to provide a means for sites to earn advertising fees by advertising and linking to Amazon.com.Disclaimer: This site uses cookies. Your continued use of this site constitutes your consent to our use of cookies. 

__________________________________________________________________
Copyright 2000-2022 by MaryAnn Diorio, PhD. All Rights Reserved.