WINNING WITH THE WORD
"Winning with the Word" is a weekly blog that will help you to be a winner in life by applying God's principles for living the abundant life as found in the Bible, God's manual for life.
An invitation for you:
To subscribe to this blog, click here. 
To subscribe to this podcast, click here.
If this blog and podcast have blessed you, please encourage your family and friends to subscribe as well. Thank you!
Be sure to check out our Featured Book of the Week at the end of this post.
______________________________________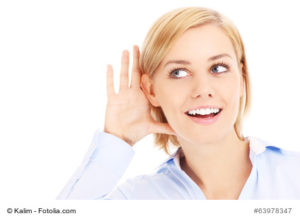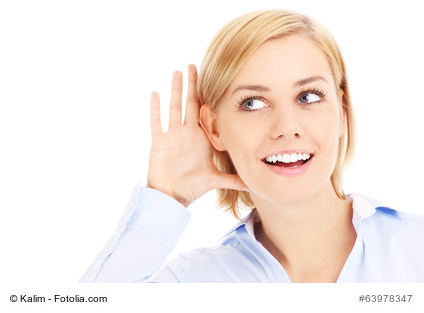 Do you prefer listening instead of reading? Then click below to listen to today's blog post on podcast.

 _________________________________________
Hello and Happy Day! This is Dr. MaryAnn Diorio, novelist and life coach, welcoming you to another episode of Winning with the Word. Today is Monday, January 9, 2023, and this is Episode #2 of Series 2023. This episode is titled "The Seven Laws of True Success". 
Most of us begin a new year with the expectation that it will be better than the previous year. But in order for us to experience a better new year, we need to understand that success does not just happen. There are specific laws that govern success. When applied, these laws will inevitably result in success because they are laws. But when ignored, failure will be the result. 
A law is an unchangeable principle that works for all people, in all circumstances, everywhere, and in all generations. For example, the law of gravity applies to every human being. If one jumps off a roof, one will go down, not up. There are ways to circumvent the law, but without the circumvention, the law will do what it is designed by God to do.
Most people are unaware that there are laws of success. And many of those who become successful are also unaware of the laws of success. They somehow fall into them by accident, as it were. And when they do, they experience success.
What are some of these laws of success? 
Let's take a look. They are all found in the Bible.
Law #1: Set the Right Goal.  Proverbs 16: 3: "Commit your works to the Lord, and your thoughts will be established."
In order to set the right goal, you must first understand the meaning of true success. If you have a false understanding of the meaning of success, you will build your life on the wrong foundation.
In Joshua 1: 8, we learn the meaning of true success and where it is found:  "Study this Book of Instruction continually. Meditate on it day and night so you will be sure to obey everything written in it. Only then will you prosper and succeed in all you do."  True success is impossible without knowing and applying God's Word. Oh, a person can make a lot of money, but that money will not make him happy in the long run.  There are values in life far greater than money—values like health, peace of mind, and hope. We learn how to develop and experience these values in the Holy Bible, our manual for life.
Once you have defined the meaning of true success according to God's Word, make achieving true success your number one life goal.
Law #2: Preparation. Proverbs 14: 15 says this: " . . . the prudent man . . . considers well where he is going."
Achieving a goal requires preparation. That preparation may include education of some sort. The best education for achieving success is to become a student of the Bible. But not only a student, but also a doer of the Word of God. As you lay this foundation for success in your life, you will also need to prepare yourself for your particular calling in life by learning what you need to learn to fulfill your life purpose. For some, this may mean learning a trade. For others, it may mean taking a course of study in a particular subject. Whatever the case, success always requires preparation.
Law #3: Good health. 1 Corinthians 6: 19 states this: "Don't you realize that your body is the temple of the Holy Spirit, who lives in you and was given to you by God? You do not belong to yourself . . . . "
Without good health, we cannot be successful. We need good health to pursue our goals. We need good health to fulfill God's purpose for our lives.
It has been proven over and over again that the greatest percentage of our health comes from the foods we eat. If we do not nourish our bodies with the food God created for us, we will not be able to pursue our goals and, hence, we will not achieve success. Moreover, our bodies need exercise and rest. Make sure that you eat wholesome foods, exercise regularly, and get sufficient sleep. If you need help in this area, please contact me. I am a Certified Health Coach, and I will be happy to help you. Just visit my coaching website at CelebrationLifeCoaching.com for details.
Law #4: Motivation.  Proverbs 13: 14 the Word of God says: "Lazy people want much but get little, but those who work hard will prosper."
You may have the greatest goal in the world, but unless you have the motivation to work toward it, you will not achieve it. Laziness is a major hindrance to success. People who do not possess inner discipline and motivation will not succeed, plain and simple. If you lack motivation, perhaps you have not yet discovered your God-given purpose in life. If this is the case, ask God to reveal it to you. I can help you in this area as well since I am also a Certified Life Coach.
Those who discover their purpose discover that it sets them on fire. They now have a reason to wake up in the morning. They are going somewhere and are looking forward to the journey. Not a day goes by that I do not awaken on fire to write stories for King Jesus. This calling keeps me moving forward, pressing toward the mark of the prize of my high calling in Christ. You can experience the same fire when you discover your personal calling.
Law #5: Resourcefulness. Psalm 18: 18 says this: "They attacked me at a moment when I was in distress, but the LORD supported me."
The successful person can handle the unexpected, knowing that God is on his side and at his side. On your journey to success, you will encounter many obstacles. There will be emergencies, conflict, opposition, and maybe even persecution. You will need to have a backup plan in case your original plan takes an unexpected turn. And you will find that backup plan in the wisdom of Jesus Christ.
Law #6: Perseverance. In James 1: 12, we read: "Blessed is the one who perseveres under trial because, having stood the test, that person will receive the crown of life that the Lord has promised to those who love him."
No person ever achieved success without setting out for the long haul. Success requires commitment and endurance. It requires holding fast to the path of truth, without wavering and without quitting. When you discover your purpose and set your goal to achieve it, there is no turning back. Why? Because God's calling on your life is irrevocable. He does not change His mind about His purpose for you. He created you on purpose and for a purpose, and that purpose will stand until the day you die. And maybe even beyond.
Law #7: Relationship with Jesus Christ. In Revelation 3: 20, the Word of God says this: ""Look! I stand at the door and knock. If you hear my voice and open the door, I will come in, and we will share a meal together as friends."
This, in my humble opinion, is the most important law of success. Without a relationship with Jesus Christ, we can never receive the supernatural wisdom that only He can give. Moreover, it is only from a personal relationship with Jesus Christ that we can discover our purpose on this earth. Our purpose is directly related to our success. If we do not discover our purpose, we will never discover true success, only a false success that will not satisfy.
So, have you established a personal relationship with Jesus Christ, the Source of all success? If not, I urge you to do so now. Knowing Christ will give you success not only on this earth but, more importantly, for all eternity. Ultimately, true success is salvation through Jesus Christ—your restoration to the original state of perfection in which God created you. There is no greater success than that.
So, pray this simple prayer with me: 
Lord Jesus, I acknowledge and admit that I am a sinner. I have sinned against You and I now choose to repent. I ask You to forgive me of my sin. Cleanse me of all unrighteousness. I receive You now as my Savior and my Lord. Help me to experience the true success that comes only from knowing You. In Your Name I pray. Amen.
If you have acknowledged that you are a sinner, if you have repented of your sin, and if you have received Jesus as your Savior and Lord, you are now a born-again child of God. Write to me at info@maryanndiorio.com and request my free e-booklet titled After You're Born Again. It will help you get started in your exciting life journey with Jesus.
Before you leave, please check out my new featured books for this season: The Captain and Mrs. Vye, my latest novel, A Christmas Homecoming, my popular Christmas novella, and Miracle at Madville, my latest children's storybook.
The Captain and Mrs. Vye is the story of a middle-aged, childless widow who discovers that her late husband has left her destitute.
A Christmas Homecoming is the story of a mother whose teenage daughter goes missing. The mother faces losing her mind, her family, and her faith.
Miracle at Madville is the story of an angry young princess who discovers the greatest weapon of all.
All three books make great all-occasion gifts for the readers in your life and are available on Amazon. Links are included at the end of this blogpost and podcast and in the show notes.
THE CAPTAIN AND MRS. VYE
A CHRISTMAS HOMECOMING
MIRACLE AT MADVILLE
Please help me spread the Gospel by sharing this blog post and podcast with people you know and by subscribing to both the blog and the podcast at the links below:
SUBSCRIBE TO WINNING WITH THE WORD BLOG AND PODCAST
SUBSCRIBE TO MY AUTHOR NEWSLETTER
SUBSCRIBE TO THE READER CONNECTION, my blog for Readers of Fiction.
Finally, if this podcast has helped you in any way, please consider supporting it by becoming one of my valued patrons. Just go to patreon.com/winningwiththeword to join my wonderful team. Patrons receive numerous benefits in appreciation for their support. 
Until next time, I wish you a Happy New Year filled with God's blessings. Remember that God loves you just as you are and just where you are, and that He will help you to keep on Winning with the Word!
________________________________
Featured Books for the Start of the New Year: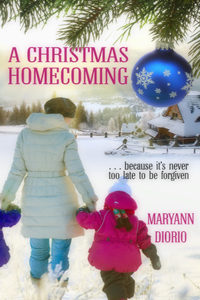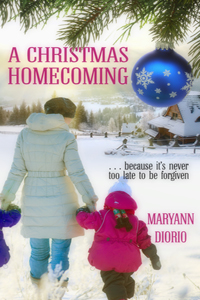 Get your copy of A Christmas Homecoming! One reader called it "a cup of hot cocoa for the heart."
SUMMARY: When Sonia Pettit's teenage daughter goes missing, Sonia faces losing her mind, her family, and her faith.

CLICK HERE to get your copy now.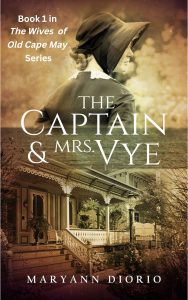 NEW RELEASE: The Captain and Mrs. Vye by MaryAnn Diorio – A Novel
A middle-aged, childless widow discovers that her late husband has left her destitute.
CLICK HERE to get your copy now.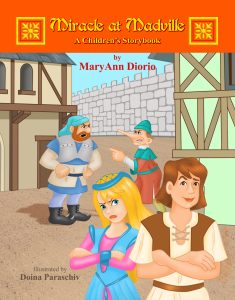 New Release: Miracle at Madville: A Storybook for Children
An angry young princess discovers the greatest weapon of all.
CLICK HERE to get your copy now.
To subscribe to Winning with the Word, click here.
To subscribe to my Author Newsletter, click here.
To subscribe to The Reader Connection, click here.
__________________________________________________________________
Copyright 2000-2023 by Dr. MaryAnn Diorio. All Rights Reserved. This article may not be published or printed in any form whatsoever without the written permission of Dr. MaryAnn Diorio. You may contact her at info@maryanndiorio.com to request permission.
Amazon.com Required Disclosure: MaryAnn Diorio is a participant in the Amazon Services LLC Associates Program, an affiliate advertising program designed to provide a means for sites to earn advertising fees by advertising and linking to Amazon.com.Disclaimer: This site uses cookies. Your continued use of this site constitutes your consent to our use of cookies. 

__________________________________________________________________
Copyright 2000-2023 by MaryAnn Diorio, PhD. All Rights Reserved.