WINNING WITH THE WORD
"Winning with the Word" is a weekly blog that will help you to be a winner in life by applying God's principles for living the abundant life as found in the Bible, God's manual for life.
An invitation for you:
To subscribe to this blog, click here. 
To subscribe to this podcast, click here.
If this blog and podcast have blessed you, please encourage your family and friends to subscribe as well. Thank you!
Be sure to check out our Featured Book of the Week at the end of this post.
______________________________________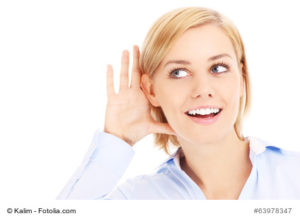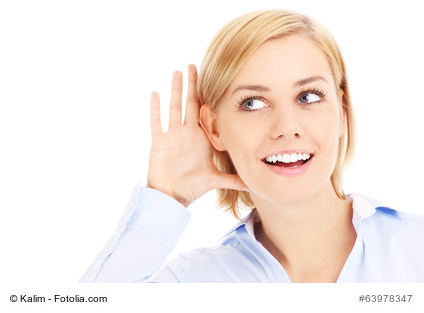 Do you prefer listening instead of reading? Then click below to listen to today's blog post on podcast.
 _________________________________________
Hello and Happy Day! This is Dr. MaryAnn Diorio, novelist and life coach, welcoming you to another episode of Winning with the Word. Today is Monday, February 20, 2023, and this is Episode #8 of Series 2023. This episode is titled "The Great Awakening or the Rude Awakening?"
If you've been listening to the news lately, you know that there is a Great Awakening going on in the heartland of our country. It began at Asbury University in Kentucky, and it is now spreading to other Christian universities in the Midwest. People are coming from all over the United States to experience this great move of God. 
A similar move of God occurred at Asbury University—then Asbury College—back in 1970, the year in which I was born again. That move of God also spread across the United States, reaching as far west as an Anglican church in the state of Washington and as far east as Pennsylvania and New Jersey where I lived.
So, what is going on?
What we are witnessing is, I believe, a final outpouring of God's mercy before the return of His Son Jesus Christ. You see, my friend, God does not want anyone to go to hell. In 2 Peter 3: 9, His Word says this: "The Lord is not slow in keeping his promise, as some understand slowness. Instead he is patient with you, not wanting anyone to perish, but everyone to come to repentance."
So, what we are witnessing through this Third Great Awakening is God's response to hearts hungry for Him. Many in our land—especially our youth—have experienced hopelessness and despair at the direction in which our country has gone. Many have cried out to God for help. And God has graciously responded.
But, lest we become proud or complacent, let us be forewarned that this Great Awakening precedes the Rude Awakening when the Age of God's Grace will cease and the Age of God's Wrath will begin.  You see, God's mercy endures for a season, but at one point it will no longer be available. At one point, it will be too late to receive it. 
Are you willing to take such a risk? 
There is a verse in the Bible that most people are not aware of, but it is a verse that should put the fear of God in our hearts. The verse is found in the book of Galatians, chapter 6, verse 7: "Do not be deceived: God cannot be mocked. A man reaps what he sows."  This verse makes clear that when it comes to God, we will not get away with anything. Whatever we plant is what we will harvest. In other words, what goes around comes around.
So, do not take this Great Awakening for granted. Do not make light of it because a similar awakening may never come again. Perhaps not in your lifetime, at least.
Instead, ask yourself this question: What am I going to do with this great outpouring of God's mercy? How am I going to respond to this Great Awakening? Will I participate in it by accepting God's invitation to be saved? Or will I walk away and remain in my sin and rebellion?
The choice is yours, my friend. But know this: the choice you make will have eternal ramifications. If you choose to participate in the Great Awakening by accepting Jesus Christ as your Savior and Lord, you will be saved and you will spend eternity with God in Heaven. But if you walk away from the Great Awakening and refuse to accept Jesus Christ as your Savior and Lord, you will surely enter the Rude Awakening when the wrath of God will be poured out upon you, and you will be eternally damned.
Romans 2: 5 says this: But because of your stubbornness and your unrepentant heart, you are storing up wrath against yourself for the day of God's wrath, when his righteous judgment will be revealed. That day of God's wrath is just around the corner. World events clearly point to its imminence. 
So, don't suppress the truth by your wickedness. John 3: 36 says this: "Whoever believes in the Son has eternal life, but whoever rejects the Son will not see life, for God's wrath remains on them."
Choose to repent, to turn away from your sin, to embrace your Savior and Lord. You can do so right now by praying this simple prayer with me:
Lord Jesus, I want to be part of this Great Awakening. I admit that I have sinned against You. I ask You to forgive me as I turn away from my sin. I receive You now as my Savior and my Lord. Thank You for saving me and for loving me. In Your Name I pray. Amen.
If you have acknowledged that you are a sinner, if you have repented of sinning against the Most High God, and if you have received Jesus as your Savior and Lord, you are now a born-again child of God. Write to me at info@maryanndiorio.com and request my free e-booklet titled After You're Born Again. It will help you get started in your exciting life journey with Jesus.
Before you leave, please check out my website bookstore for a list of the books I've written for your information and reading pleasure, to help you grow in Christ. Just go to maryanndiorio.com/book-table.
Also, I encourage you to subscribe to my author newsletter for monthly updates on my writing and speaking. You will find the link below in the show notes.
SUBSCRIBE TO MY AUTHOR NEWSLETTER
Until next time, remember that God loves you just as you are and just where you are, and that He will help you to keep on Winning with the Word!
__________________________________________________________________
Copyright 2000-2023 by Dr. MaryAnn Diorio. All Rights Reserved. This article may not be published or printed in any form whatsoever without the written permission of Dr. MaryAnn Diorio. You may contact her at info@maryanndiorio.com to request permission.
Amazon.com Required Disclosure: MaryAnn Diorio is a participant in the Amazon Services LLC Associates Program, an affiliate advertising program designed to provide a means for sites to earn advertising fees by advertising and linking to Amazon.com.Disclaimer: This site uses cookies. Your continued use of this site constitutes your consent to our use of cookies. 

__________________________________________________________________
Copyright 2000-2023 by MaryAnn Diorio, PhD. All Rights Reserved.