WINNING WITH THE WORD
"Winning with the Word" is a weekly blog that will help you to be a winner in life by applying God's principles for living the abundant life as found in the Bible, God's manual for life.
An invitation for you:
To subscribe to this blog, click here. 
To subscribe to this podcast, click here.
If this blog and podcast have blessed you, please encourage your family and friends to subscribe as well. Thank you!
Be sure to check out our Featured Book of the Week at the end of this post.
______________________________________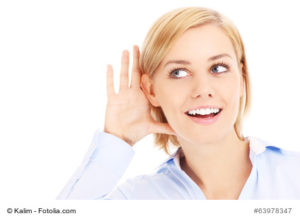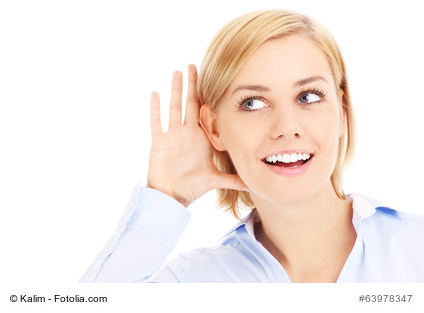 Do you prefer listening instead of reading? Then click below to listen to today's blog post on podcast.
 _________________________________________
Hello and Happy Day! This is Dr. MaryAnn Diorio, novelist and life coach, welcoming you to another episode of Winning with the Word. Today is Monday, February 27, 2023, and this is Episode #9 of Series 2023. This episode is titled "The Paganization of America". 
When I studied the history of Western Civilization in college back in the mid-sixties, the cultural consensus was that the West had overcome the primitive beliefs of earlier peoples who worshipped gods and goddesses, mythology, and other forms of paganism. We in America–and in the West– had now become a rational civilization, a civilization that eschewed ancient myths, ancient forms of worship, and ancient philosophies. We now had science, and science poked holes in such silliness.
If only my history professor back in those days could see what is happening in our country now! We have embraced the very culture we once termed as foolish and primitive. We have returned to those destructive lies. We are once again worshipping pagan gods in America.
In a pivotal book titled The Return of the Gods (affiliate link), Rabbi Jonathan Cahn posits that America's return to paganism began in the sixties when prayer was removed from our public schools. This heinous act, Cahn points out, was the first step in separating our children from God and God from our children. Since then, it has been a downhill battle in our land to save our children from wickedness and destruction.
We have only to look at the staggering suicide rate among children between the ages of nine and fifteen. We must ask ourselves why. The answer is clear. Without God, there is no hope.
Sadly, we have come a very long way from the America in which I grew up.  Just to give you an example: From 1950 until 1954, I attended Kindergarten to fourth grade at the public school in my town. My first grade teacher, Miss Ritter, had a Bible on her desk. Every morning, our class had to rise for the reading of the Word. After reading a passage from the Bible, my teacher prayed aloud. After her prayer, we saluted the flag. (Click here to read my heartwarming story about Miss Ritter, titled "Miss Ritter's Bible".)
If a public school teacher today did what my first-grade teacher did back in 1951, today's teacher would be fired and, possibly, charged with breaking the law. And we wonder why our youth have gone astray?
If you've ever watched old television programs like Leave It to Beaver, you get a glimpse of what America was like back in the 50s. I can vouch for those TV shows. I grew up in the fifties and sixties. America back then was a wholesome place, a country where the consensus was a moral one, even among those who were not Christian. It was considered shameful to have sex before marriage. Today, we blatantly promote sex before marriage. In fact, we even encourage young people to live together without getting married.
Of course, there has always been sin, even back in the 50s and 60s. But sin was not glorified and magnified as it is today. Worse yet, we have entered an era when Satan—the father of sin—is being worshipped and glorified. Case in point: the recent Emmy Awards.
And we wonder why America has gone mad? Satan is the father of lies. When a people worships him, that people will reap the consequences of embracing the lie. And when people embrace the lie, only destruction and death result.
Today in America we are witnessing a return to devil worship. And yes, the worship of gods and goddesses is devil worship, for behind those false gods and goddesses are demonic spirits. They are the same demonic spirits that were behind the paganism of the ancient Greeks and the paganism of third-world cultures that did not embrace Christianity. 
You see, spirits never die. When Satan rebelled against God, he took with him one-third of the angels of heaven. Those angels are now the demons that roam the earth, working for their master, Satan, and seeking people to devour.  Don't be one of those people!  
But if you are, there is hope for you. That hope is found in Jesus Christ, the true God Who came down from heaven to save you. He gave His life so that you can be free from the lies of Satan and the demonic oppression that goes with them when you believe those lies.
If you are ready to be free, pray this simple prayer with me now:
Lord Jesus, I want to be free from the lies of Satan. I admit that I have sinned against You. I ask You to forgive me as I turn away from my sin. I receive You now as my Savior and my Lord. Thank You for saving me and for loving me. In Your Name I pray. Amen.
If you have acknowledged that you are a sinner, if you have repented of sinning against the Most High God, and if you have received Jesus as your Savior and Lord, you are now a born-again child of God. Write to me at info@maryanndiorio.com and request my free e-booklet titled After You're Born Again. It will help you get started in your exciting life journey with Jesus
Before you go, I encourage you to get yourself a copy of Rabbi Jonathan Cahn's The Return of the Gods and learn more about the paganization of America. Just click on the book cover below.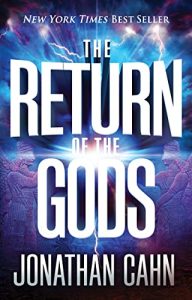 Also, please check out my website bookstore for a list of the books I've written for your information and reading pleasure, to help you grow in Christ. Just go to MaryAnn's Bookstore.
You can keep updated on new releases in my writing ministry by subscribing to my monthly author newsletter at the link below.
SUBSCRIBE TO MY AUTHOR NEWSLETTER
Until next time, remember that God loves you just as you are and just where you are, and that He will help you to keep on Winning with the Word!
__________________________________________________________________
Copyright 2000-2023 by Dr. MaryAnn Diorio. All Rights Reserved. This article may not be published or printed in any form whatsoever without the written permission of Dr. MaryAnn Diorio. You may contact her at info@maryanndiorio.com to request permission.
Amazon.com Required Disclosure: MaryAnn Diorio is a participant in the Amazon Services LLC Associates Program, an affiliate advertising program designed to provide a means for sites to earn advertising fees by advertising and linking to Amazon.com.Disclaimer: This site uses cookies. Your continued use of this site constitutes your consent to our use of cookies. 

__________________________________________________________________
Copyright 2000-2023 by MaryAnn Diorio, PhD. All Rights Reserved.