WINNING WITH THE WORD
"Winning with the Word" is a weekly blog that will help you to be a winner in life by applying God's principles for living the abundant life as found in the Bible, God's manual for life.
An invitation for you:
To subscribe to this blog, click here. 
To subscribe to this podcast, click here.
If this blog and podcast have blessed you, please encourage your family and friends to subscribe as well. Thank you!
Be sure to check out our Featured Book of the Week at the end of this post.
______________________________________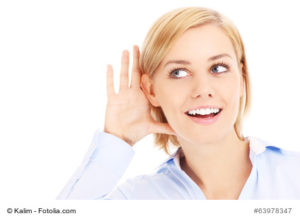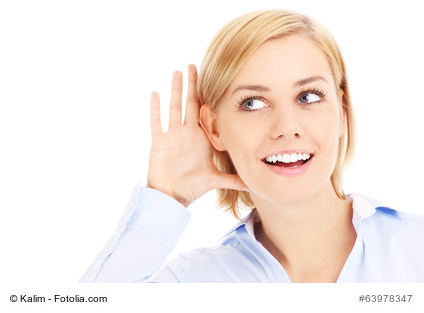 Do you prefer listening instead of reading? Then click below to listen to today's blog post on podcast.

 _________________________________________
Hello and Happy Day! This is Dr. MaryAnn Diorio, novelist and life coach, welcoming you to another episode of Winning with the Word. Today is Monday, March 6, 2023, and this is Episode #10 of Series 2023. This episode is titled "Wired for Worship". 
It has been said that man cannot live without someone or something to worship. If man does not worship the one, true, living God, man will worship another man or he will worship himself, or he will worship some thing.
Why is this so? Because God designed us this way. It has always been God's will that we worship Him. Worshipping the one true God is the only way for us to experience life, freedom, joy, and peace. But, when we choose to worship a false god—such as another man or thing, or oneself—we will experience destruction and death.
Today men have turned away from the one true God and are worshipping false gods. Some of these false gods include the following:
__Politicians
__Movie Stars
__Music Idols
__Entertainment (such as video games)
__Planet Earth
__Health and Fitness (Yes, health and fitness)
__Money and
__Sex 
In the Book of Revelation, chapter 4, the Apostle John is taken up into heaven where he sees God's throne. The throne is the focal point of Heaven, and on that throne sits the one true God. In this chapter of Revelation, John describes everything he sees in relation to the throne. 
Today we have denied the throne of God. We have replaced it with atheism, which says there is no throne, and with humanism which says there is a throne but man sits on it. Both of these worldviews deny the throne of God. Only Christianity acknowledges that God sits on the throne.
Let me ask you, my friend, who sits on the throne of your life? Is it a job, a career, money? Drugs? Sex? Alcohol? Is it a political leader, a rock star, or even a spouse? You see, even a loved one can become a god in one's life.
When the disciples told Jesus that his mother and brothers were standing outside the house in which he was preaching and they were asking to speak with Him, what did Jesus say? He said, "'Who is my mother? Who are my brothers?' Then he pointed to his disciples and said, "Look, these are my mother and brothers. Anyone who does the will of my Father in heaven is my brother and sister and mother!'"  (Matthew 12: 48-50 NLT). Here the Lord was showing us that no thing, no person, must come between us and the will of God. Anything that does is called idolatry. 
So, I ask you again. Who or what sits on the throne of your life? Whom or what are you worshipping? Is it someone or something other than the one true God? If so, it's time to repent and turn to the only true and living God. No one can love you more. No one can better provide for you. No one can give you peace the way God can. No one can bring healing to your body as only He can. No one can heal your broken, shattered heart as only God can.
You see, God is the One Who created you. He knows everything about you. Every single detail. He put you together in the first place, so when you are broken, He can fix you because He alone perfectly knows you.
And He created you because He wanted a relationship with you.  He longs for a personal relationship with you so that He can bless us with every good thing. At the same time, He loved you enough to give you a free will so that you could choose whether or not we want to love Him. 
Won't you accept God's invitation to love you? Perhaps you were deeply hurt by a human being, but God will never hurt you. He's just not that way. He is good. Always good. 
Remember, my friend, you were created to worship.We were created to worship. If we do not worship God, we will worship someone else or something else. So, why not be good to yourself? Worship the way you were wired. That way is to worship the one, true God. Only then will you experience the abundant life that He wants to give you. 
If you are ready to give up worshipping idols, pray this simple prayer with me:
Lord Jesus, I have been guilty of worshipping false gods other than You. I confess my sin and ask You to forgive me. I receive You now as the One and only true God, my Savior and my Lord. Thank You for saving me and for loving me. In Your Name I pray. Amen.
If you have acknowledged that you are a sinner, if you have repented of sinning against the Most High God, and if you have received Jesus as your Savior and Lord, you are now a born-again child of God. Write to me at info@maryanndiorio.com and request my free e-booklet titled After You're Born Again. It will help you get started in your exciting life journey with Jesus.
Before you go, I encourage you to check out my website bookstore at maryanndiorio.com/book-table for a wonderful selection of books–both fiction and nonfiction–to encourage you in your walk with Jesus. 
You can keep updated on new releases in my writing ministry by subscribing to my monthly author newsletter at the link below.
SUBSCRIBE TO MY AUTHOR NEWSLETTER
Until next time, remember that God loves you just as you are and just where you are, and that He will help you to keep on Winning with the Word!
__________________________________________________________________
Copyright 2000-2023 by Dr. MaryAnn Diorio. All Rights Reserved. This article may not be published or printed in any form whatsoever without the written permission of Dr. MaryAnn Diorio. You may contact her at info@maryanndiorio.com to request permission.
Amazon.com Required Disclosure: MaryAnn Diorio is a participant in the Amazon Services LLC Associates Program, an affiliate advertising program designed to provide a means for sites to earn advertising fees by advertising and linking to Amazon.com.Disclaimer: This site uses cookies. Your continued use of this site constitutes your consent to our use of cookies. 

__________________________________________________________________
Copyright 2000-2023 by MaryAnn Diorio, PhD. All Rights Reserved.