WINNING WITH THE WORD
"Winning with the Word" is a weekly blog that will help you to be a winner in life by applying God's principles for living the abundant life as found in the Bible, God's manual for life.
An invitation for you:
To subscribe to this blog, click here. 
To subscribe to this podcast, click here.
If this blog and podcast have blessed you, please encourage your family and friends to subscribe as well. Thank you!
Be sure to check out our Featured Book of the Week at the end of this post.
______________________________________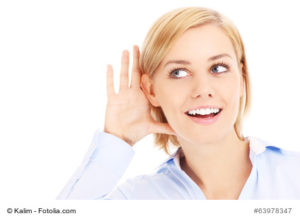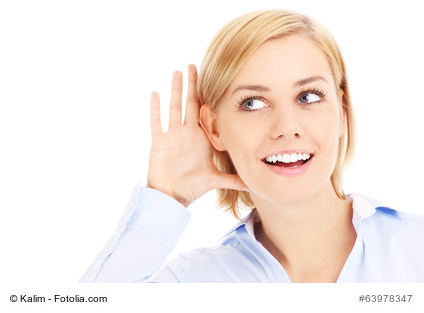 Do you prefer listening instead of reading? Then click below to listen to today's blog post on podcast.

 _________________________________________
Hello and Happy Day! This is Dr. MaryAnn Diorio, novelist and life coach, welcoming you to another episode of Winning with the Word. Today is Monday, March 13, 2023, and this is Episode #11 of Series 2023. This episode is titled "The Totalitarian Tiptoe".
What is the Totalitarian Tiptoe? The Totalitarian Tiptoe is a term commonly used to indicate the gradual descent or fall of a society from freedom to totalitarianism.  Another term for this slow and subtle decline is gradualism. 
This downward move from a free society to a totalitarian society is nothing new. Ever since the fall of man in the Garden of Eden, the human condition has been atrophic in nature, meaning it has always tended toward decline. Yes, there have been periods of upward movement when great spiritual awakenings have occurred, but eventually, such awakenings are followed by another cycle of decline, by another downward spiral. Such a downward spiral has been taking place in our country for the last 50 to 100 years and is now accelerating in its pace.
The transition from freedom to totalitarianism does not occur overnight. Instead, it occurs in a two-steps-forward, one-step backward pattern. What do I mean?
I mean that for every two steps forward totalitarianism takes in infringing upon the rights of the people, it goes only one step backward when the people push back. In ceding one step back to the people, totalitarianism causes the people to feel that they have won. But, in reality, the people have won back only one of the two steps (or rights being stolen) of the totalitarian tiptoe, while all the while totalitarianism has actually moved forward one step. In other words, totalitarianism has succeeded in stealing one right. What the people don't realize is that their victory has been only partial. In reality, the people have conceded one step of advancement to totalitarianism and lost one of their freedoms.
So what we witness is a dance of two steps forward, one step back. In this dance, the totalitarian partner never goes back the full two steps when pushed back by the people. The totalitarian partner goes back only one of the two steps, thereby gaining a step forward with each dance move. The people, thinking they have made progress, have in reality retained only one step of freedom and conceded the other.
So, there is a slow and subtle creeping forward of the totalitarian agenda as the people become increasingly satisfied with a partial win. Applying the law of diminishing returns, eventually the people will have conceded all of their freedom to a totalitarian government.
By nature, government expands in its reach for power and control. Unless stopped by the people, it will eventually take complete control. Case in point: the Vaccine, commonly called the Jab. It started out as the belief that there actually was a health hazard. As always, good people want to cooperate in solving a problem that affects their fellow man. But what these good people did not realize is that they were being set up by a totalitarian regime whose objective was to control and subdue the population. 
Fear will never result in freedom. Freedom is the result of faith. When we 
There is a well-known Scripture verse in Romans 10: 17 that states, "Faith comes by hearing and hearing by the Word of God." The first half of this verse reveals a very important principle: Faith comes by hearing. In other words, whatever we hear often enough, we will eventually believe.  This makes it extremely important to ascertain whether what we hear is true.
"If you repeat a lie often enough, people will believe it, and you will even come to believe it yourself."
True freedom comes only through Jesus Christ. If you want to be free in every area of your life, pray this simple prayer with me now:
Lord Jesus, I want to be free. Your Word says that only You can set me free. So I receive You now as my Savior and my Lord. I receive the freedom You died to give me. Thank You for saving me. Amen.
If you have acknowledged that you are a sinner, if you have repented of sinning against the Most High God, and if you have received Jesus as your Savior and Lord, you are now a born-again child of God. Write to me at info@maryanndiorio.com and request my free e-booklet titled After You're Born Again. It will help you get started in your exciting life journey with Jesus.
Before you go, I encourage you to check out my website bookstore at maryanndiorio.com/book-table for a wonderful selection of books–both fiction and nonfiction–to encourage you in your walk with Jesus. 
You can keep updated on new releases in my writing ministry by subscribing to my monthly author newsletter at the link below.
SUBSCRIBE TO MY AUTHOR NEWSLETTER
Until next time, remember that God loves you just as you are and just where you are, and that He will help you to keep on Winning with the Word!
__________________________________________________________________
Source cited: "The Totalitarian Tiptoe" by Evan McDermod
https://mcdermod.substack.com/p/the-totalitarian-tiptoe
__________________________________________________________________
Featured Book of the Week: Click on the cover to order.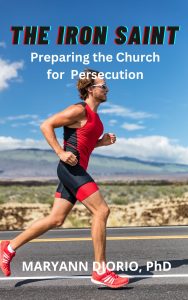 The Church in America is on the verge of a tremendous spiritual awakening, an awakening that will first be fueled by persecution unlike anything we have ever seen before in this land. Indeed, a prophetic word given in my home church during the month of November gave this warning to the Church: "Prepare for the fire of persecution!"But the Church is not ready for this persecution. For the most part, the Church in America has been weak and lukewarm. Flabby and lazy. Consumed with the world and not with the things of God. As a result, the Church has been deceived and has subverted the divine order of things.In THE IRON SAINT, Dr. MaryAnn Diorio seeks to help equip the saints for the work of true, integritous, and effective ministry. As a teacher in the Body of Christ, it is her burning desire to help correct this devastating error. In THE IRON SAINT, Dr. Diorio has outlined a plan of action for strengthening the Church through uncompromising obedience to the Word of God. This plan of action is based on her own 52 years of walking with the Lord and being led by His Holy Spirit.If you are a born-again believer and member of the Body of Christ, make this book a top reading priority.   (Click on the cover to order.)
__________________________________________________________________
Copyright 2000-2023 by Dr. MaryAnn Diorio. All Rights Reserved. This article may not be published or printed in any form whatsoever without the written permission of Dr. MaryAnn Diorio. You may contact her at info@maryanndiorio.com to request permission.
Amazon.com Required Disclosure: MaryAnn Diorio is a participant in the Amazon Services LLC Associates Program, an affiliate advertising program designed to provide a means for sites to earn advertising fees by advertising and linking to Amazon.com.Disclaimer: This site uses cookies. Your continued use of this site constitutes your consent to our use of cookies. 

__________________________________________________________________
Copyright 2000-2023 by MaryAnn Diorio, PhD. All Rights Reserved.