WINNING WITH THE WORD
"Winning with the Word" is a weekly blog that will help you to be a winner in life by applying God's principles for living the abundant life as found in the Bible, God's manual for life.
An invitation for you:
To subscribe to this blog, click here. 
To subscribe to this podcast, click here.
If this blog and podcast have blessed you, please encourage your family and friends to subscribe as well. Thank you!
Be sure to check out our Featured Book of the Week at the end of this post.
______________________________________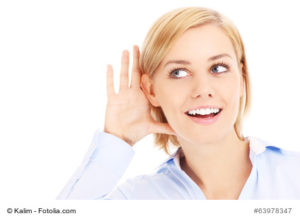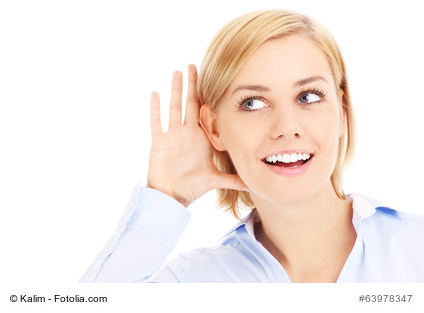 Do you prefer listening instead of reading? Then click below to listen to today's blog post on podcast.
 _________________________________________
Hello and Happy Day! This is Dr. MaryAnn Diorio, novelist and life coach, welcoming you to another episode of Winning with the Word. Today is Monday, March 20, 2023, and this is Episode #12 of Series 2023. This episode is titled "A Warning from the Watchman". 
Did you know that God has called certain people to be watchmen? What is a watchman? A watchman is a person who stands guard and keeps watch for those he loves in order to protect them from oncoming danger and harm.
There are all kinds of watchmen. We have security guards who protect businesses at night. We have watchmen who protect students at schools, and watchmen who protect neighborhoods.  And there are also watchmen for entire countries.
A father is a watchman for his family. He keeps guard against any spiritual, physical, and financial harm toward his wife and children. A pastor is a watchman for his congregation. He keeps guard against any spiritual deception and harm toward his congregants. 
There are also watchmen called by God to alert the world of the impending doom predicted in Bible prophecy. These are end-time watchmen, and I am one of them.
End-time watchmen are often misunderstood, ridiculed, and mocked. But that comes with the job. 🙂 We choose to overlook those obstacles because of our love for the people for whom we watch. We see a bigger picture that, perhaps, they do not yet see, and we seek to show them that picture for their ultimate safety.
Today, I want to share with you some warnings that I see as a watchman for the United States. These warnings are not of my own creation. They are all predicted in the Bible. I can, therefore, share them with the authority of God's Word backing me.
So, please take heed and search the Scriptures for yourself. You will discover that what I am saying is true and should be heeded.
1) The United States of America is being taken over by totalitarianism. (If you missed it, see my last post titled "The Totalitarian Tiptoe" at the link provided. The Bible predicted that shortly before the Rapture (that world-shattering even when Jesus removes His Church from the earth), there would arise a "new world order"–a global system whose purpose would be to subjugate humanity under the dictatorship of a man called the AntiChrist. 
2) The rise of digital currency. We are already seeing this happening as the world economy gives up cash and moves toward a digital currency platform. Many, including myself, consider this move a great threat to our personal freedom. Digital currency will allow the federal government to monitor our every transaction and to challenge each one based on our religious belief system and our political ideology. If we think the way the government thinks, we will have special purchasing privileges. If we do not, we won't.
3) The invasion of America by foreign troops. It is no secret that countries like China and Russia are enemies of the United States. Already, there are reports of Chinese and Russian submarines and ships secretly sailing off our coasts. And, recently, China brazenly sent spy balloons across our country while we stood by and simply watched. Many Christ-followers have had dreams that China will invade the United States. I, too, have had such a dream.
4) The Mark of the Beast. This digital currency system will eventually lead to the Mark of the Beast. The Bible says that the mark will likely be some sort of computer chip or tattoo implanted or engraved on one's forehead or hand. It will contain that person's medical, financial, and socio-political information. Without the mark, a person will not be permitted to buy necessities, such as food, nor will he be permitted to sell. Taking the mark is proof of allegiance to the AntiChrist who is the personification of Satan himself. Those who take the mark will be forever doomed to hell. Why? Because the mark will alter the person'a DNA, thereby making him trans-human and, therefore, no longer redeemable. Jesus Christ came to redeem humans, not trans-humans.
These are only a few of the warnings that I want to share with you as a watchman for our country in these last days. In Ezekiel 3: 3-6, the Bible says this: "When the watchman sees the enemy coming, he sounds the alarm to warn the people. Then if those who hear the alarm refuse to take action, it is their own fault if they die. They heard the alarm but ignored it, so the responsibility is theirs. If they had listened to the warning, they could have saved their lives. But if the watchman sees the enemy coming and doesn't sound the alarm to warn the people, he is responsible for their captivity. They will die in their sins, but I will hold the watchman responsible for their deaths."
I do not want your blood on my hands for having failed to warn you. Now the ball is in your court. What are you going to do with the warning? Are you going to ignore it, reject it, or mock it? If so, you do so at your own peril.
For you see, my friend, the warning I am giving you is not of my own making. It comes from the Word of God that is absolute and true. Check out the Bible for yourself, particularly the Books of Daniel, Ezekiel, and Zechariah in the Old Testament, and the Books of Matthew and Revelation in the New Testament. You will find that I am telling you the truth. 
Read for yourself and think for yourself. Ask God to show you the truth. I guarantee that if you ask, He will.
Knowing truth begins with knowing Jesus. If you do not yet know Him, pray this simple prayer with me now:
Lord Jesus, I want to know You. I want to escape the wrath to come during the Tribulation. I repent of my sin and ask You to forgive me. I receive You now as my Savior and my Lord. I receive the freedom You died to give me. Thank You for saving me. Amen.
If you have acknowledged that you are a sinner, if you have repented of sinning against the Most High God, and if you have received Jesus as your Savior and Lord, you are now a born-again child of God. Write to me at info@maryanndiorio.com and request my free e-booklet titled After You're Born Again. It will help you get started in your exciting life journey with Jesus.
Before you go, I encourage you to check out my website bookstore at maryanndiorio.com/book-table for a wonderful selection of books–both fiction and nonfiction–to encourage you in your walk with the Lord. 
You can keep updated on new releases in my writing ministry by subscribing to my monthly author newsletter at the link below.
SUBSCRIBE TO MY AUTHOR NEWSLETTER
Until next time, remember that God loves you just as you are and just where you are, and that He will help you to keep on Winning with the Word!
__________________________________________________________________
Featured Book of the Week: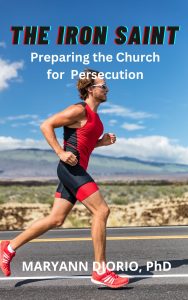 . Are you a ready for the coming persecution of the Church?
__________________________________________________________________
Sources cited:

"The US Dollar Could Go Digital" (CNN Business)
https://www.cnn.com/2022/03/11/tech/us-digital-dollar-cbdc/index.html
"Cash Will Soon Be Obsolete. Will America Be Ready?" (NY Times)
"Biden's Plan for a Digital Dollar Is a Massive Threat to Freedom" (Newsweek)
https://www.newsweek.com/bidens-plan-digital-dollar-massive-threat-freedom-opinion-1688803
____________________________________________________
Copyright 2000-2023 by Dr. MaryAnn Diorio. All Rights Reserved. This article may not be published or printed in any form whatsoever without the written permission of Dr. MaryAnn Diorio. You may contact her at info@maryanndiorio.com to request permission.
Amazon.com Required Disclosure: MaryAnn Diorio is a participant in the Amazon Services LLC Associates Program, an affiliate advertising program designed to provide a means for sites to earn advertising fees by advertising and linking to Amazon.com.Disclaimer: This site uses cookies. Your continued use of this site constitutes your consent to our use of cookies. 

__________________________________________________________________
Copyright 2000-2023 by MaryAnn Diorio, PhD. All Rights Reserved.