WINNING WITH THE WORD
"Winning with the Word" is a weekly blog that will help you to be a winner in life by applying God's principles for living the abundant life as found in the Bible, God's manual for life.
An invitation for you:
To subscribe to this blog, click here. 
To subscribe to this podcast, click here.
If this blog and podcast have blessed you, please encourage your family and friends to subscribe as well. Thank you!
Be sure to check out our Featured Book of the Week at the end of this post.
______________________________________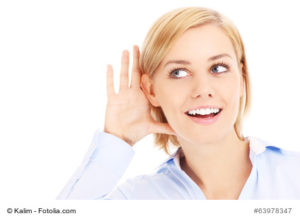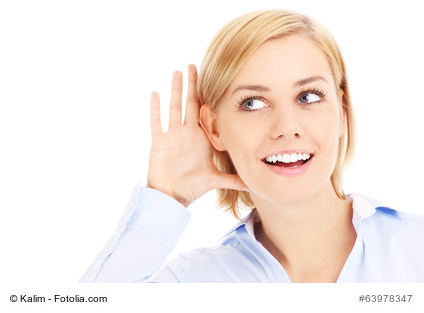 Do you prefer listening instead of reading? Then click below to listen to today's blog post on podcast.
 _________________________________________
Hello and Happy Day! This is Dr. MaryAnn Diorio, novelist and life coach, welcoming you to another episode of Winning with the Word. Today is Monday, March 27, 2023, and this is Episode #13 of Series 2023. This episode is titled "Are You an 'Amateur Providence'?"
Sometimes we stand in the way of God by trying to help people instead of simply praying for them. In his classic devotional, My Utmost for His Highest," Oswald Chambers refers to this as being an "amateur providence".  
There is a fine line between helping and controlling, and we must continually be on guard not to cross that line. If we do, it is a sign that we have very likely allowed a Jezebel spirit to enter our lives.
What is a Jezebel spirit? Jezebel was the very domineering wife of the weak-spirited King Ahab, one of the kings of Israel. Her attitude was "My way or the highway."  She wreaked horrific destruction in Israel by promoting the worship of false gods. She killed God's prophets, and she was the cause of the murder of an innocent man.
Jezebel was in the grips of a demonic, controlling spirit that has become known as the Jezebel spirit.  The Jezebel spirit has been the destruction of many marriages, families, and churches. 
Jesus refers to the Jezebel spirit in Revelation 2: 20 when He addresses the church of Thyatira: "But I have a few things against you: You permit that woman Jezebel, who calls herself a prophetess, to teach and seduce My servants to commit sexual immorality and eat food sacrificed to idols". Jesus is reprimanding the church of Thyatira for permitting the Jezebel spirit to continue to operate in its midst. 
How can we recognize a Jezebel spirit? Here are some characteristics:
1. The ultimate goal of the Jezebel spirit is control. This spirit wants its own agenda to prevail, and will do anything and everything to accomplish it. People in the grips of the Jezebel spirit are usually very insecure and see themselves in a negative light. They have usually been emotionally wounded in some way and seek significance in ruling over others. 
2. The Jezebel spirit rebels against authority, especially male authority. Usually this rebellion against male authority stems from a poor relationship with one's father.  One of the worst displays of the Jezebel spirit occurs in a church where the pastor is weak and allows himself to be controlled by this spirit. 
3. The Jezebel spirit is manipulative.  It tries to undermine divinely appointed leadership by pretending to step up to the plate in order to help, while all the while it is taking authority that does not belong to it. 
4. The Jezebel spirit operates clandestinely, often under the guise of sacrificial servanthood. If a leader is not discerning, he or she will be overcome by the Jezebel spirit.
5. The family of one who has yielded to the Jezebel spirit is often chaotic and out of order.  The Jezebel spirit always requires the presence of the Ahab spirit in order to accomplish its goals. The Ahab spirit is the spirit that allows Jezebel to take control. The Ahab spirit is weak, complacent, and does not step into its role of divinely ordained leadership. Without the Ahab spirit, the Jezebel spirit is virtually powerless. More often than not, the one in bondage to the Ahab spirit is not aware of his weakness in facing the Jezebel spirit, or lacks discernment in recognizing the Jezebel spirit.
One way to recognize a Jezebel spirit is to discern whether a person is pointing others to his own spiritual gifts or to Jesus. If the person's influence highlights himself or herself instead of Jesus, that person may very well be in the grips of a Jezebel spirit. 
In the last couple of decades, I have seen a major rise in the Jezebel spirit's operation in the church, resulting in much havoc, chaos, and division.  An example of the manifestation of the Ahab spirit would be a pastor who–wittingly or unwittingly– allows someone in his congregation to run things behind the scene. Common occurrences are pastors whose wives think they are co-pastors when they have never been called or ordained to that office.
If you are in the grips of a Jezebel spirit, repent now and change your ways. If you know of someone in the grips of a Jezebel spirit, pray for that person. If necessary, confront that person in love as the Holy Spirit leads. 
Remember this: Our influence in the life of any person should be to point that person to Jesus Christ. He alone is the answer to our every need. We have no answers. We can only point to the Answer. To do otherwise is sin.
If you have not yet found the answer to your life, that Answer is Jesus Christ. Now is the time to receive Him into your life. Just pray this simple prayer with me:
Lord Jesus, I repent of my sin and ask You to forgive me. I receive You now as my Savior and my Lord. I receive the freedom You died to give me. Thank You for saving me. Amen.
If you have acknowledged that you are a sinner, if you have repented of sinning against the Most High God, and if you have received Jesus as your Savior and Lord, you are now a born-again child of God. Write to me at info@maryanndiorio.com and request my free e-booklet titled After You're Born Again. It will help you get started in your exciting life journey with Jesus.
Before you go, I encourage you to check out my featured book for this month, The Iron Saint. Details follow below. Also, you can visit my website bookstore at maryanndiorio.com/book-table for a wonderful selection of books–both fiction and nonfiction–to encourage you in your walk with the Lord. 
You can keep updated on new releases in my writing ministry by subscribing to my monthly author newsletter at the link below.
SUBSCRIBE TO MY AUTHOR NEWSLETTER
Until next time, remember that God loves you just as you are and just where you are, and that He will help you to keep on Winning with the Word!
Source cited:
https://ifapray.org/blog/10-characteristics-of-the-jezebel-spirit/
__________________________________________________________________
Featured Book of the Week: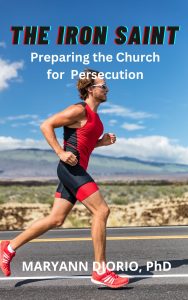 Are you ready for the persecution of the Church? It's not only coming; it's here already. Increasingly, Christians are being persecuted for their stand for Christ. According to Scripture, this persecution will only increase.
But to be able to endure it, we must prepare. In this insightful book, Dr. MaryAnn Diorio presents principles for running one's race until the end. Get a copy for yourself, for your pastor, and for any believer who is serious about following Jesus.
__________________________________________________________________
Copyright 2000-2023 by Dr. MaryAnn Diorio. All Rights Reserved. This article may not be published or printed in any form whatsoever without the written permission of Dr. MaryAnn Diorio. You may contact her at info@maryanndiorio.com to request permission.
Amazon.com Required Disclosure: MaryAnn Diorio is a participant in the Amazon Services LLC Associates Program, an affiliate advertising program designed to provide a means for sites to earn advertising fees by advertising and linking to Amazon.com.Disclaimer: This site uses cookies. Your continued use of this site constitutes your consent to our use of cookies. 
__________________________
Copyright 2000-2023 by MaryAnn Diorio, PhD. All Rights Reserved.