In this three-book series, you will be glued to the edge of your seat as you follow the trials and tribulations of Maria Landro, the young 19th-century Sicilian heroine who fights with every fiber of her being against the injustice of a village code of honor that pits her against the corruption of the Church and the very people who should have loved and embraced her.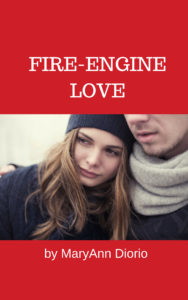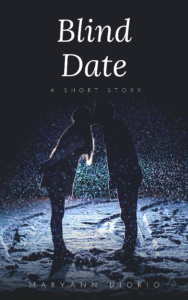 BLIND DATE
Cori Ellis has planned out her life just the way she wants it. But when Craig Torres suddenly appears on the scene, she soon learns that God has the ultimate say.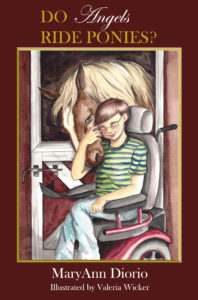 DO ANGELS RIDE PONIES?
Disabled, but determined, eight-year-old Jeremiah Bentley discovers that faith can move mountains.
Outstanding American Authors Series
A Student's Guide to Nathaniel Hawthorne
Volume 1 in the Outstanding American Authors Series 
Nathaniel Hawthorne is an outstanding American author who lived and wrote during the 19th century. His fiction deals with a wide variety of themes, including alienation, sin, guilt, pride, and hypocrisy. He delves into issues of the human heart that cross generational lines. In A Student's Guide to Nathaniel Hawthorne, Dr. MaryAnn Diorio has provided a rich resource for understanding and appreciating the works of this great authors.  
_____________________________________
THE DAYSTAR DEVOTIONAL:
Encouragement in Your Walk with Jesus
BOOKS FOR WRITERS
Writing success is largely due to how a writer sees himself. In this short but substantive booklet, you will learn critical steps for achieving writing success.
BOOKS BY DOMINIC A DIORIO, MD
(MaryAnn's Awesome Husband)
MEDICAL MONOGRAPH SERIES
CHILDHOOD FEVER: WHAT SHOULD I DO?
(Monograph #2)
This monograph serves as a guideline for parents and caretakers of children to help them determine when a febrile child should be taken to the emergency room.
THANK YOU!
_______________________________________________
MARYANN DIORIO BOOKS
PO BOX 1185
Merchantville, NJ 08109
www.maryanndiorio.com
_________________________________________________
Copyright 2000-2023 by MaryAnn Diorio, PhD. All Rights Reserved.
SaveSave
SaveSave
SaveSave