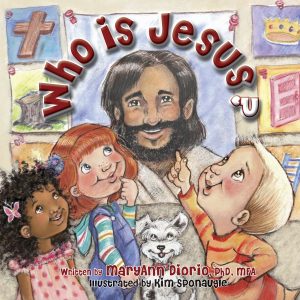 I just completed the long process of publishing my first indie project: a children's picture book entitled WHO IS JESUS?  The book will be released October 1st.
The journey has been adventurous, with lots of twists and turns along the way. But in the process I've learned that creating and producing a good book requires courage, commitment, and clarity.  Let's consider each, one by one.
Courage.  It has been said that courage is not the absence of fear, but the act of moving forward in the face of fear.  The thought of indie-publishing a full-color children's book seemed daunting.  After all, it required not only the writing of the text, but also the artistic expertise of an illustrator who would share my vision for the book. By the grace of God, I found that illustrator in Kim Sponaugle.  Kim instinctively understood what I was trying to convey with my book.  She ran with the idea and succeeded fantastically, as you will see from some excerpts from the book below.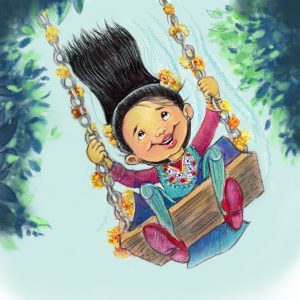 Also by the grace of God, I found the perfect publisher for my book in Candy Abbott, owner and CEO of Fruitbearer Publishing, LLC.  Candy is an amazing woman with a wealth of knowledge on book publishing. She guides each book through the publishing process as if it were her own.
Interestingly, I met both Candy and Kim years ago.  I met Candy at the Delaware Christian Writers' Conference where we struck up a friendship that I knew would one day lead to my using her excellent services.  As for Kim, we met at the annual conference of the New Jersey Society of Children's Book Writers and Illustrators held at Princeton University.  Having seen the work she did for another author friend of mine, I knew that one day I wanted Kim to illustrate one of my children's books.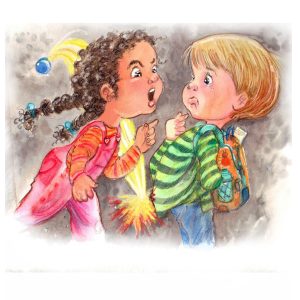 Commitment. Indie publishing requires a high level of commitment to the task at hand. There will be times when things will go wrong, even seriously wrong.  At one point, a Trojan virus threatened to obliterate all of our book files.  At another time, health issues and a death in the family intervened with getting the job done.  But with God on our side, we forged ahead, confident that we would reach the finish line. And, by His grace, we did! 🙂
Clarity. There is an old saying that if you don't know where you're going, you won't like where you'll end up. One of the most important things I've learned about indie publishing is to be absolutely clear about your goals and about communicating your goals. Clarity pre-empts misunderstandings that can cause glitches in the process.
Having completed one indie project, I am ready for another. I have several children's books and works of women's fiction in the works and look forward to the opportunity to co-labor with Christ in these other works of his heart.  There is nothing that rejoices my heart more than to proclaim, "Look what the Lord has done!"
NOTE: To purchase your copy of WHO IS JESUS?, click here.
_______________________________________________________
Copyright 2014 by Dr. MaryAnn Diorio. All Rights Reserved.