WINNING WITH THE WORD
"Winning with the Word" is a weekly blog that will help you to be a winner in life by applying God's principles for living the abundant life as found in the Bible, God's manual for life.
An invitation for you:
To subscribe to this blog, click here. 
To subscribe to this podcast, click here.
If this blog and podcast have blessed you, please encourage your family and friends to subscribe as well. Thank you!
Be sure to check out our Featured Book of the Week at the end of this post.
______________________________________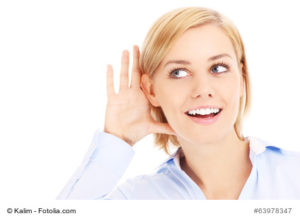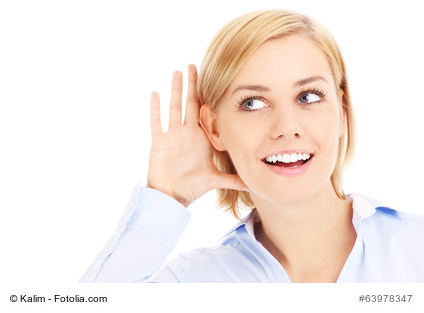 Do you prefer listening instead of reading? Then click below to listen to today's blog post on podcast.

________________________________________
Hello and Happy Day! This is Dr. MaryAnn Diorio, novelist and life coach, welcoming you to another episode of Winning with the Word. Today is Monday, June 5, 2023, and this is Episode #23 of Series 2023. This episode is titled "Prepare for Persecution". 
No one likes to talk of persecution, especially those being persecuted. But, as we look around, we cannot help but see that persecution against Christians is on the rise. Why? Because we adhere to absolute Truth, and the world wants no part of truth these days.
Yet, all around us, we are seeing the consequences of straying from the truth and embracing the lie. For example, our culture no longer knows the difference between men and women. Our culture calls good evil and evil good. Our culture promotes harm to children through the lies it is teaching them about transgenderism, authority, and rebellion. 
The farther man strays from truth, the more perverse he becomes. Why? Because man was created for truth. But Satan tempted him to renounce truth and to choose the lie.
And, sadly, man did. 
Satan's tactics haven't changed. He still tempts man to choose the lie over truth. And, tragically, most men fall into Satan's trap.
The horrendous evil we are witnessing around us today is the result of man's choosing the lie over the truth. So, what is truth?
Truth is a Person. Truth is Jesus Christ. Jesus Himself said this about Himself: "I am the Way, the Truth, and the Life. No one comes to the Father except through Me" (John 14: 6).  Without Jesus, there can be no recognition of truth because Jesus is Truth.
Today's world has replaced the Truth with the Lie. It has replaced Jesus with Satan. And all we have to do is to look around us to see the consequences of replacing the Truth with the Lie. Of replacing Jesus with Satan.
As the world continues to embrace Satan over Jesus, the world will eventually realize what Satan is really like. He is the essence of evil. He is the Lie itself. The Bible tells us that Satan is a liar and the father of lies. There is no truth in him. 
Since Satan is evil personified, all evil comes from him. The bad things that happen in the world are the result of man's acceptance—and even his exaltation—of the lie. Today the world is exalting sin like never before. It is openly advocating sin. And it is scoffing at truth. But one day, unless those who follow Satan repent, they will reap the consequences of their rebellion. And it won't be pretty.
Satan has already begun to show his true colors in the insanity that has taken over the world. In the transgender movement, the Satan worship movement, the pedophilia movement, and every other abhorrent movement that mocks God and His Word. We Christians will be increasingly marginalized and persecuted. We will be called "terrorists" and "enemies of the state".  Already we are seeing signs of this. We must be prepared for what is to come.
To that end, I have written a book called The Iron Saint. In this short book, I delve into Biblical principles that we, as the Body of Christ, must adopt and adhere to if we want to remain strong in the day of persecution. Based on the training principles of The Iron Man Triathlon, The Iron Saint is divided into three main sections:
1. Building Spiritual Strength
2. Fueling Spiritual Strength
3. Transitioning from Glory to GLORY.
As we apply these principles to our daily lives, we will grow strong. We will fuel our strength. And we will transition to the victory that we have in Christ. 
But we must remain faithful. Faithful to stay close to Jesus our Lord. Faithful to fight the good fight of faith. Faithful to obey Him by living out and proclaiming His Word. Only then will we be able to endure to the end.
If you are listening to this podcast and are not yet a Christ-Follower, I urge you to turn to Jesus now. He loves you and has only good in store for you. He made you on purpose and for a purpose. So, repent of your sin. Turn away from evil, and receive Jesus Christ into your life. He will set you free.
To receive Jesus Christ as your Savior and Lord, pray this short prayer after me now:
Lord Jesus, I acknowledge that I am a sinner. I repent of my sin, and I ask You to forgive me and to cleanse me of all unrighteousness. I acknowledge You as the One Who alone can give me true freedom. I invite You into my life now to be my Savior and my Lord. Thank You for saving me. Thank you for setting me free. Amen.

If you have acknowledged that you are a sinner, if you have repented of sinning against the Most High God, and if you have received Jesus as your Savior and Lord, you are now a born-again child of God. Welcome to the Family of God! Write to me at info@maryanndiorio.com and request my free e-booklet titled After You're Born Again. It will help you get started in your exciting life journey with Jesus.
In closing, I urge you to get yourself a copy of The Iron Saint: Preparing the Church for Persecution. And, while you're at it, grab a copy for your pastor and for the elders in your church. Also, please tell other Christians about this book. It will help prepare all of us for the persecution that has already begun.
Also, I invite you to visit my website bookstore at maryanndiorio.com/book-table for a wonderful selection of books–both fiction and nonfiction–to encourage you in your walk with the Lord. 
You can also keep updated on new releases in my writing ministry by subscribing to my monthly author newsletter at the link below.
SUBSCRIBE TO MY AUTHOR NEWSLETTER
Until next time, remember that God loves you just as you are and just where you are, and that He will help you to keep on Winning with the Word!
__________________________________________________________________
Featured Book of the Week: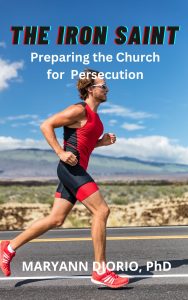 The Church in America is on the verge of a tremendous spiritual awakening, an awakening that will first be fueled by persecution unlike anything we have ever seen before in this land. Indeed, a prophetic word given in my home church during the month of November gave this warning to the Church: "Prepare for the fire of persecution!"But the Church is not ready for this persecution. For the most part, the Church in America has been weak and lukewarm. Flabby and lazy. Consumed with the world and not with the things of God. As a result, the Church has been deceived and has subverted the divine order of things.In THE IRON SAINT, Dr. MaryAnn Diorio seeks to help equip the saints for the work of true, integritous, and effective ministry. As a teacher in the Body of Christ, it is her burning desire to help correct this devastating error. In THE IRON SAINT, Dr. Diorio has outlined a plan of action for strengthening the Church through uncompromising obedience to the Word of God. This plan of action is based on her own 50 years of walking with the Lord and being led by His Holy Spirit.If you are a born-again believer and member of the Body of Christ, make this book a top reading priority. Click on one of the links below to purchase.
__________________________________________________________________
Copyright 2000-2023 by Dr. MaryAnn Diorio. All Rights Reserved. This article may not be published or printed in any form whatsoever without the written permission of Dr. MaryAnn Diorio. You may contact her at info@maryanndiorio.com to request permission.
Amazon.com Required Disclosure: MaryAnn Diorio is a participant in the Amazon Services LLC Associates Program, an affiliate advertising program designed to provide a means for sites to earn advertising fees by advertising and linking to Amazon.com.Disclaimer: This site uses cookies. Your continued use of this site constitutes your consent to our use of cookies. 
_________________________