WINNING WITH THE WORD
"Winning with the Word" is a weekly blog that will help you to be a winner in life by applying God's principles for living the abundant life as found in the Bible, God's manual for life.
An invitation for you:
To subscribe to this blog, click here. 
To subscribe to this podcast, click here.
If this blog and podcast have blessed you, please encourage your family and friends to subscribe as well. Thank you!
Be sure to check out our Featured Book of the Week at the end of this post.
______________________________________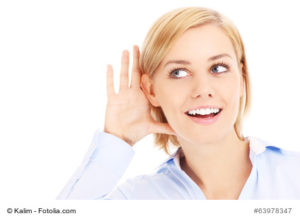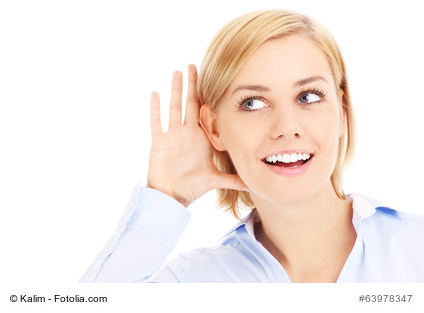 Do you prefer listening instead of reading? Then click below to listen to today's blog post on podcast.

________________________________________
Hello and Happy Day! This is Dr. MaryAnn Diorio, novelist and life coach, welcoming you to another episode of Winning with the Word. Today is Monday, May 22, 2023, and this is Episode #21 of Series 2023. This episode is titled "The Lie of A.I."
The topic of Artificial Intelligence, aka AI, has headlined the news lately and has raised a lot of serious questions. What is AI and how is it fulfilling Bible prophecy? Yes, in case you have any doubts, it is fulfilling Bible prophecy. 
According to Britannica.com, AI, or Artificial Intelligence, is "the ability of a digital computer or computer-controlled robot to perform tasks commonly associated with intelligent beings. The term is frequently applied to the project of developing systems endowed with the intellectual processes characteristic of humans, such as the ability to reason, discover meaning, generalize, or learn from past experience."
Generally speaking, psychology characterizes human intelligence as the combination of many abilities, such as learning, reasoning, problem-solving, and the ability to speak and use language. AI seeks to imitate these abilities and even to surpass them. In fact, trans-humanists are using AI to create—or to attempt to create—a species of superhuman whom they call Homo Sapiens, Version 2.0.
AI is permeating every aspect of our lives and is closely linked to Bible prophecy. 
How so?
Well-known Bible teacher and prophecy expert, Pastor Billy Crone, describes AI as follows: "AI is in the process of taking over every aspect of society. Self-driving cars, robotic surgery, lightning-fast communication, … it all sounds so good. But the Bible tells us how these seemingly helpful benefits to society will be used to usher in the dark agenda of the Antichrist in the future."
AI has already made extensive inroads into such areas as health, education, transportation, the economy, and the military. For example, doctors are doing surgery using robots run by Artificial Intelligence. The military is using AI in its operations both at home and abroad. Consider Project Maven, the Pentagon's flagship Artificial Intelligence effort that has been used to conduct military operations in all branches of the service. Through the use of unmanned drones, military robots, and equipment such as exploding dragonflies, the way the military conducts warfare has drastically changed.
AI is being called "the new electricity". Just as the invention of electricity transformed society and the way we lived at that time, so is AI transforming society and the way we live now. AI has already infiltrated homes, businesses, cities, shopping, education, even law enforcement through the concept of "predictive policing". 
So, what's the problem, you may ask? AI is doing a lot of good things. For one thing, it's making our lives easier. And who doesn't want that? It's doing things for us so that we don't have to do them for ourselves. 
While all this sounds good, there is great danger inherent in AI.
The danger in AI is that it is catering to a selfish, pleasure-loving society that wants convenience at all costs. A society that loves pleasure more than God. A society that wants to be served and not to serve. 
AI will take over everything for you. It will manage your life for you. AI will give you a self-driving car so that you can sit back, texting to your heart's content. AI will vacuum your house through a robot vacuum cleaner. It will do your grocery-shopping for you and even deliver your food to your house.
AI will even rid you of your job. Now, how's that for convenience? The job you do today may be done by a robot tomorrow. But, wait a minute? How will you earn a living?
Not so good.
AI will provide a means of controlling everything in every aspect of life. AI will control the world through global surveillance techniques that will track your every move. AI will control transportation through driverless vehicles. In case you were not aware, we already have driverless cars and trucks on our highways. Once the global digital currency system is in place, AI will have total control over your money. Those who try to beat the system will be severely punished, possibly even imprisoned and put to death.
The AntiChrist will eventually use AI to control the entire planet during the soon-to-come, seven-year Tribulation. At the push of a button, he will be able to force every person on earth to comply with his demands. If they do not, they will be killed. 
I call AI the "Frankenstein of the 21st Century." Man has created a monster that will eventually result in his destruction. At the root of AI is a desire to be like God. Indeed, to be God. Where did we hear that before? 
Satan keeps repeating the same old lie. He uses the same trick with us that he used with Adam and Eve. And many are still falling for it.
Don't you be one of them. Learn the truth about AI. Learn the truth about what is soon to come upon the earth. Learn the truth about Heaven and Hell and how to be saved, not only from the evil clutches of AI but also from eternal damnation and separation from God in Hell.
How?
By accepting Jesus Christ as your Savior and Lord. He will lead you into all truth, not only about AI but also about His purpose for your life. 
Pray this simple prayer with me now:
Lord Jesus, I acknowledge that I am a sinner. I repent of my sin and ask You to forgive me and to cleanse me of all unrighteousness. I invite You into my life now to be my Savior and my Lord. Thank You for saving me. Make of me the person You created me to be. Amen.

If you have acknowledged that you are a sinner, if you have repented of sinning against the Most High God, and if you have received Jesus as your Savior and Lord, you are now a born-again child of God. Welcome to the Family! Write to me at info@maryanndiorio.com and request my free e-booklet titled After You're Born Again. It will help you get started in your exciting life journey with Jesus.
My featured book for this month,—for both men and women—,The Captain and Mrs. Vye, is my latest novel and is the story of a 19th-century, middled-aged widow who discovers that her late husband has left her destitute. You can purchase the book at the links below.
Also, I invite you to visit my website bookstore at maryanndiorio.com/book-table for a wonderful selection of books–both fiction and nonfiction–to encourage you in your walk with the Lord. 
You can also keep updated on new releases in my writing ministry by subscribing to my monthly author newsletter at the link below.
SUBSCRIBE TO MY AUTHOR NEWSLETTER
Until next time, remember that God loves you just as you are and just where you are, and that He will help you to keep on Winning with the Word!
Sources cited:
__"Artificial Intelligence"
https://www.britannica.com/technology/artificial-intelligence
__"The A.I. Invasion" by Billy Crone
https://prophecywatchers.com/videos/billy-crone-the-a-i-invasion/
__________________________________________________________________
Featured Book of the Week: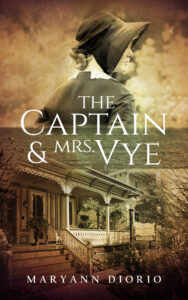 A middle-aged, 19th-century widow discovers that her late husband has left her destitute.
__________________________________________________________________
Copyright 2000-2023 by Dr. MaryAnn Diorio. All Rights Reserved. This article may not be published or printed in any form whatsoever without the written permission of Dr. MaryAnn Diorio. You may contact her at info@maryanndiorio.com to request permission.
Amazon.com Required Disclosure: MaryAnn Diorio is a participant in the Amazon Services LLC Associates Program, an affiliate advertising program designed to provide a means for sites to earn advertising fees by advertising and linking to Amazon.com.Disclaimer: This site uses cookies. Your continued use of this site constitutes your consent to our use of cookies. 
__________________________
Copyright 2000-2023 by MaryAnn Diorio, PhD. All Rights Reserved.