WINNING WITH THE WORD
"Winning with the Word" is a weekly blog that will help you to be a winner in life by applying God's principles for living the abundant life as found in the Bible, God's manual for life.
An invitation for you:
To subscribe to this blog, click here. 
To subscribe to this podcast, click here.
If this blog and podcast have blessed you, please encourage your family and friends to subscribe as well. Thank you!
Be sure to check out our Featured Book of the Week at the end of this post.
______________________________________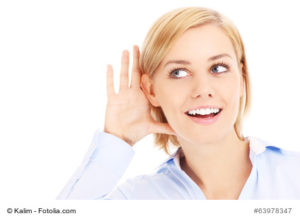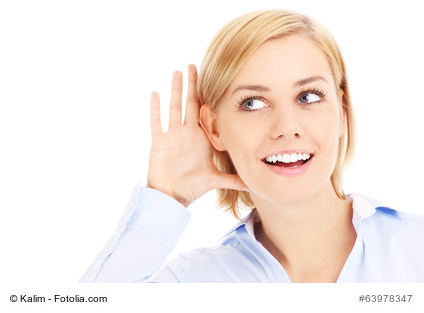 Do you prefer listening instead of reading? Then click below to listen to today's blog post on podcast.
________________________________________
Hello and Happy Day! This is Dr. MaryAnn Diorio, novelist and life coach, welcoming you to another episode of Winning with the Word. Today is Monday, May 1, 2023, and this is Episode #18 of Series 2023. This episode is titled "Are You Guilty of Normalcy Bias?"
If you haven't yet heard the term "normalcy bias", you are hearing it now. 
So, what is normalcy bias?
Normalcy bias is the human tendency to underestimate the seriousness of a situation. It is the tendency to minimize danger and crisis and to pretend that they cannot happen. Normalcy bias is a dangerous form of denial that could lead to suffering and even death. How? Well, when we refuse to take heed to warnings, and when we insist that nothing bad is going to happen despite warnings to the contrary, we place ourselves in serious risk of getting hurt.
Let me give you an example. Suppose a tornado warning is issued in your area, and you are urged to take cover. If you are in normalcy bias, you'll say, "Oh, it's just another storm," and you won't take cover. You'll falsely believe that you are in no danger. And you may be deadly wrong. Literally!
Another serious form of normalcy bias is the common belief today that our country is going to return to normal. I hate to tell you, my friend, but our country will never return to normal. It will never return to the way it was before the pandemic. In fact, things will only get worse.
You might be thinking, "How do you know, Dr. MaryAnn? What are you, some kind of a doomsday prophet?"
No, my friend. I am not a doomsday prophet. I am a serious, long-time student of the Bible, and I am simply telling you what the Bible predicted about the times in which we live. You see, when I tell you that things will get worse instead of better, I am getting my information from the most reliable source possible: God Himself. God Himself recorded this information in the Bible so that we could read it and know what lies ahead.
But, the sad thing is that few people today read the Bible. Few people care enough to know the truth about what is really going on. Most people want to deny the truth and pretend that everything will be okay again. 
But, it won't!
Why not? Because God Himself said it won't. Not, at least, until He returns at the end of the seven-year Tribulation, in the event known as the Second Coming of Jesus Christ, to judge the world and to set up His millennial Kingdom on earth. 
Meanwhile, the world is now entering into the period described in the Bible as the Tribulation–a seven-year period of horrific suffering under the rule of the most vicious dictator in all of human history called the AntiChrist. The AntiChrist will be possessed by Satan and will be his embodiment in the earth.
Under the dictatorship of the AntiChrist, you will own nothing and be happy. You will be surveilled wherever you go. In fact, you will be told where you can go and where you can't go. Where you can live and where you can't live. What you can eat and what you can't eat. What you can buy and what you cannot buy. Every facet of your life will be under the control of the AntiChrist and his one-world government.
Already we are seeing signs of his coming dictatorship. What signs? Here are a few of the most salient:
1. The development of technological tracking systems via our cell phones, traffic lights, surveillance cameras everywhere we turn, voice and iris recognition technology, pay-by-palm technology, and AI-based surveillance methods. All of these systems are preparing the way for the one-world government's global tracking system of every human being on the planet.
2. The establishment of a one-world economic system through the implementation of digital currency. If you've been following the news, you know that our president is planning to introduce a trackable digital currency system as early as July of this year, if not before. He and the Federal Reserve have already started to lay the groundwork for this digital currency system that would eliminate the dollar and money transactions as we know them and put them under the complete control of a world government.
3. The establishment of a one-world religion.  Again, if you follow the news, you've heard of the one-world religious center, called the Abrahamic Family House, that recently opened in Abu Dhabi, in the United Arab Emirates. It features three buildings–a synagogue, a mosque, and a supposed Christian church–grouped together on a single piece of land. The three buildings represent the formation of a one-world religion where the heresy is taught that all ways lead to God.
4. The establishment of a one-world government whereby there will be one world leader and all nations of the world will be united under that leader. Already, many are promoting the need for a one-world leader to handle the problems of the world. Nationalism is decried, resulting in open borders, drug cartels, and gun control, with all of the problems resulting from such idiocy.
Even now, world leaders are jockeying into place for this position of world leader who will, eventually, become the AntiChrist. Speculation abounds, with France's Emmanuel Macron, England's King Charles, Russia's Vladimir Putin, China's Xi-Jinping and even Israel's Benjamin Netanyahu in the running. But only God knows who the AntiChrist will be.
If you say all this can't happen, you are living in normalcy bias, and you are sadly mistaken. It is already happening. In fact, almost 2000 years ago, the Bible predicted it would happen in the last days. Listen to what the Apostle John wrote around the year 95 A.D. in the Book of Revelation, chapter 13, verses 16-18, regarding the digital currency system:
"He [the AntiChrist] required everyone—small and great, rich and poor, free and slave—to be given a mark on the right hand or on the forehead. And no one could buy or sell anything without that mark, which was either the name of the beast or the number representing his name. Wisdom is needed here. Let the one with understanding solve the meaning of the number of the beast, for it is the number of a man. His number is 666." (Brackets mine). 
So far, not a single Bible prediction has failed to come true at its appointed time to come true. There are a few more Bible prophecies that remain and have yet to come true. But they will come true as surely as every previous Bible prophecy has come true.
So, don't be deceived! Don't keep your head in the sand. Don't live in normalcy bias. Lift up your head and look around you. The time for Jesus Christ's return is imminent. Repent of your sin now! Receive Him now as your Savior so that you will escape the horror of the Tribulation and spend eternity with Him.
Let's pray together now:
Lord Jesus, I admit that I am a sinner. I want to escape the wrath to come. I choose to repent of my sin and to ask You to forgive me and cleanse me of all unrighteousness. I invite You now into my life to be my Savior and Lord. Thank You for saving me. Make of me what You created me to be. Amen.
If you have acknowledged that you are a sinner, if you have repented of sinning against the Most High God, and if you have received Jesus as your Savior and Lord, you are now a born-again child of God. Welcome to the Family! Write to me at info@maryanndiorio.com and request my free e-booklet titled After You're Born Again. It will help you get started in your exciting life journey with Jesus.
My featured book for this month, The Captain and Mrs. Vye, is my latest novel and is the story of a
19th-century, middled-aged widow who discovers that her late husband has left her destitute. You can purchase the book at the links below.
Also, you I invite you to visit my website bookstore at maryanndiorio.com/book-table for a wonderful selection of books–both fiction and nonfiction–to encourage you in your walk with the Lord. 
You can also keep updated on new releases in my writing ministry by subscribing to my monthly author newsletter at the link below.
SUBSCRIBE TO MY AUTHOR NEWSLETTER
Until next time, remember that God loves you just as you are and just where you are, and that He will help you to keep on Winning with the Word!
Source consulted:
"Biden administration is quietly planning for a future where you don't own money" – Op-ed piece by Justin Haskins of FOX News.
https://www.foxnews.com/opinion/biden-administration-quietly-planning-future-where-you-dont-own-money
__________________________________________________________________
Featured Book of the Week: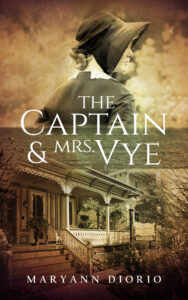 A middle-aged, 19th-century widow discovers that her late husband has left her destitute.
__________________________________________________________________
Copyright 2000-2023 by Dr. MaryAnn Diorio. All Rights Reserved. This article may not be published or printed in any form whatsoever without the written permission of Dr. MaryAnn Diorio. You may contact her at info@maryanndiorio.com to request permission.
Amazon.com Required Disclosure: MaryAnn Diorio is a participant in the Amazon Services LLC Associates Program, an affiliate advertising program designed to provide a means for sites to earn advertising fees by advertising and linking to Amazon.com.Disclaimer: This site uses cookies. Your continued use of this site constitutes your consent to our use of cookies. 
__________________________
Copyright 2000-2023 by MaryAnn Diorio, PhD. All Rights Reserved.