WINNING WITH THE WORD
"Winning with the Word" is a weekly blog that will help you to be a winner in life by applying God's principles for living the abundant life as found in the Bible, God's manual for life.
An invitation for you:
To subscribe to this blog, click here. 
To subscribe to this podcast, click here.
If this blog and podcast have blessed you, please encourage your family and friends to subscribe as well. Thank you!
Be sure to check out our Featured Book of the Week at the end of this post.
______________________________________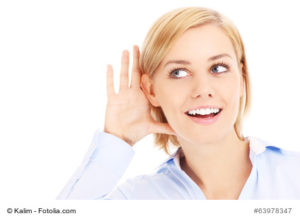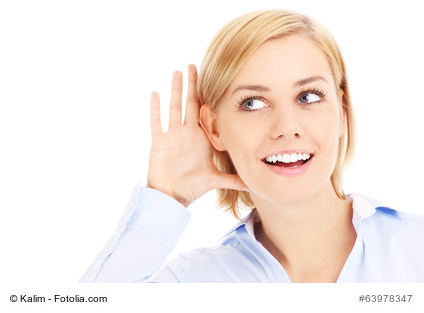 Do you prefer listening instead of reading? Then click below to listen to today's blog post on podcast.
 _________________________________________
Hello and Happy Day! This is Dr. MaryAnn Diorio, novelist and life coach, welcoming you to another episode of Winning with the Word. Today is Monday, April 17, 2023, and this is Episode #16 of Series 2023. This episode is titled "The Mark of the Beast: What You Should Know and Why".
Quite likely, you have heard of the mark of the beast. If not, you will hear about it in this message. So pay close attention.
What is the mark of the beast, what should you know about it, and why?
The mark of the beast is a sign of the last days, as predicted in the Bible. Specifically, it is a mark that will be placed on and in the hands or the foreheads of those who will give allegiance to the AntiChrist and worship him during the seven-year period of unspeakable terror known as the Tribulation.  
One of the signs that the implementation of the mark of the beast is getting closer and closer is the growing move by the globalists toward trans-humanism. The American Heritage Dictionary defines trans-humanism as the "belief that humans should strive to transcend the physical limitations of the mind and body by technological means." 
An article by Christian Evidence titled "The Rise of Transhumanism" and published on February 20, 2023, describes trans-humanism as follows:  "Transhumanism is a philosophical, scientific, and essentially religious movement that seeks to merge humans with emerging technology, such as brain chips and genetic engineering. By doing so, transhumanists believe that we can enhance our intellectual and physical capacities; transcend our biological limitations, including death; and create a more evolved species they call the 'posthuman.'" *
Influential globalists, like Jewish historian and social scientist Yuval Noah Harari, and Karl Schwab, founder and chairman of the World Economic Forum (WEF), are teaching that mankind is moving toward a new level of perfection—a level of immortality, even— where, by using Artificial Intelligence (AI) and other modern computer technology, man will no longer die but live forever on a Utopian earth, an earth the globalists are trying to transform through deliberate climate change, the destruction of our food supply, and the promotion of a vaccine that has killed more people than it has helped. 
So, what does the mark of the beast have to do with all of this? 
It is possible that the mark of the beast will be the means by which a human will be turned into a trans-human. In taking the mark of the beast, a person will receive some kind of substance—whether biological or technological, probably a combination of both—that could possibly alter his DNA from the way God created it to an unnatural DNA that no longer makes him human. This new hybrid creature will be called a "trans-human" and will be the modern-day version of the Nephilim mentioned in the Bible in Genesis, chapter 6.
Scripture tells us in Matthew 24: 37 that "as it was in the days of Noah, so it will be at the coming of the Son of Man." Just as there were Nephilim in Noah's day—hybrid creatures who were part human and part demonic as a result of the sexual intercourse that occurred between fallen angels and human women—so will there be hybrid creatures at our Lord's second coming, when He returns in all His glory to judge the earth as Lord of lords and King of kings. Hallelujah!
So, what does the mark of the beast mean to you as an individual, and why do you need to be aware of it and what it does? Here are some critically important reasons:
1__During the Tribulation, no one will be able to buy or sell anything unless he has taken the mark of the beast. Of course, we just saw that taking the mark of the beast means possibly allowing one's DNA to be altered so that one will possibly no longer be human but trans-human. In other words, those who take the mark will possibly be hybrid creatures, half-man and half-machine, and may no longer be capable of being saved. Jesus died to save humans, not trans-humans. So, taking the mark of the beast means no hope of salvation, only the prospect of eternal damnation. 
Let's take a look at Revelation 14: 9-11:
"Then a third angel followed them, shouting, "Anyone who worships the beast and his statue or who accepts his mark on the forehead or on the hand must drink the wine of God's anger. It has been poured full strength into God's cup of wrath. And they will be tormented with fire and burning sulfur in the presence of the holy angels and the Lamb. The smoke of their torment will rise forever and ever, and they will have no relief day or night, for they have worshiped the beast and his statue and have accepted the mark of his name."
You do NOT want to take the mark of the beast!
2__If you are here during the Tribulation, you will be forced to worship the Beast, also known as the AntiChrist. If you refuse, you will be beheaded, most likely by guillotine. Yes, I said beheaded. The guillotine, prevalent during the French Revolution, will likely once again be reinstated and reserved for those who oppose the AntiChrist in any way.
3__As the globalists like to say, "You will not own anything and be happy." You will be a slave of the State and under constant surveillance. The digital currency system soon to be put into place will control how and where you spend your money based on a social credit score, much like what is currently being used in China. Your credit score will be calculated based on your compliance—or non-compliance—with the globalist agenda.
For example, if you accept the current craze of perversion in the world–like abortion, homosexuality, transgenderism, a new world order under a globalist government, Covid vaccine compliance, and worship of the AntiChrist–you will have a high social score and will very likely be permitted to use your money as you wish and to travel more freely. If you do not accept the globalist agenda and the brazen sin of the culture, you will receive a low social score and may not even be able to access any of your money at all or travel beyond your home. You will be totally confined under the merciless control of the AntiChrist.
None of this sounds good, does it? But you can escape the Tribulation with those of us who follow Jesus if you choose now to accept Him as your Savior and Lord, if you choose to be born again. You see, those who are Christ-followers will not have to go through the horrors of the Tribulation. Instead, the Lord Himself will rescue us from this cesspool that our world has become. He will remove us from it in a cataclysmic event known as the Rapture.
In other words, He will remove from the earth all those who have repented of their sin, have been born again, and obey His Word. Those who have not repented, or have not been born again, or have not obeyed His Word will be left behind to experience the Tribulation. This will be a period of seven horrific years in which most of the human race will die. Whatever you do, don't get left behind. Accept Jesus Christ as Your Savior and Lord right now. 
How? Just pray this simple prayer with me:
Lord Jesus, I want to escape the wrath to come. I do not want to be here during the Tribulation. So, I ask You to save me and deliver me. I receive You now as my Savior and my Lord. I ask that You would forgive me and make of me what You created me to be. Amen.
If you have acknowledged that you are a sinner, if you have repented of sinning against the Most High God, and if you have received Jesus as your Savior and Lord, you are now a born-again child of God. Write to me at info@maryanndiorio.com and request my free e-booklet titled After You're Born Again. It will help you get started in your exciting life journey with Jesus.
My featured book for this month, The Captain and Mrs. Vye, is my latest novel and is the story of a 19-century, middled-aged widow who discovers that her late husband has left her destitute. You can purchase the book at the links below.
Also, you I invite you to visit my website bookstore at maryanndiorio.com/book-table for a wonderful selection of books–both fiction and nonfiction–to encourage you in your walk with the Lord. 
You can also keep updated on new releases in my writing ministry by subscribing to my monthly author newsletter at the link below.
SUBSCRIBE TO MY AUTHOR NEWSLETTER
Until next time, remember that God loves you just as you are and just where you are, and that He will help you to keep on Winning with the Word!
Sources cited:
"The Rise of Transhumanism," Christian Evidence Blog, February 20, 2023.
https://www.christianevidence.net/2023/02/the-rise-of-transhumanism.html
"Transhumanism and the Mark of the Beast"
https://www.prophecynewswatch.com/article.cfm?recent_news_id=5916
__________________________________________________________________
Featured Book of the Week: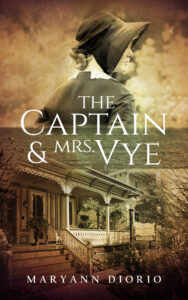 A middle-aged, 19th-century widow discovers that her late husband has left her destitute.
__________________________________________________________________
Copyright 2000-2023 by Dr. MaryAnn Diorio. All Rights Reserved. This article may not be published or printed in any form whatsoever without the written permission of Dr. MaryAnn Diorio. You may contact her at info@maryanndiorio.com to request permission.
Amazon.com Required Disclosure: MaryAnn Diorio is a participant in the Amazon Services LLC Associates Program, an affiliate advertising program designed to provide a means for sites to earn advertising fees by advertising and linking to Amazon.com.Disclaimer: This site uses cookies. Your continued use of this site constitutes your consent to our use of cookies. 
__________________________
Copyright 2000-2023 by MaryAnn Diorio, PhD. All Rights Reserved.