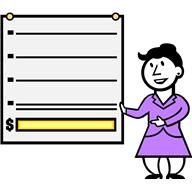 People in sales know that in order to sell something, they must focus on the benefits to the customer. Bottomline, a customer will not let go of his hard-earned money unless he knows what benefit there is in spending his money.
Like it or not, we writers are in the sales business.  If you cringed at that statement, think about this for a moment: Do you expect to sell your books or articles?  If not, then you are a hobbyist, not a professional writer.
So what can you do to boost your sales?  Here are a few proven tips that have worked for many writers, including yours truly:
1)  Offer your customers / readers great value.  What this looks like will vary according to what you are selling.  For example, if you have several books in print, you could put together a bundle and offer them at a reduced price. You could also throw in a free book or a free service.
2) Offer a special promotional centered around a holiday or other special event, such as a book launch. Everyone likes to get something for free.  While you may think that giving away books is not good marketing sense, it actually helps to boost sales.
3) Help promote the books of other writers. This good deed sets in motion the Law of Reciprocity which states that what goes around, comes around. Most of all, promoting fellow writers advances the cause of Christ, and that's the reason we're writing in the first place, right?
So, as you market your books, keep in mind the word benefit. Focus on benefitting your customer / reader and you will be benefitting your bottom line in the process.
_________________________________________________
Photo Source: Microsoft Clipart