Welcome to my online domain! I pray that your visit will bring you a blessing.
People who visit here are usually those interested in reading, publishing, or writing Christian fiction. I am one such writer of fiction. If you are a publisher, editor, media professional, reader, or fellow writer of fiction, I bid you a warm welcome. 🙂
My legally trademarked brand is Truth through Fiction®️. I write compelling, transformational fiction that deals with the deepest issues of the human heart. The heart, also known as the soul, is my area of chief interest and my area of professional expertise. Scripture tells us to "guard our heart with all diligence, for out of it flow the issues of life" (Proverbs 4:23). My goal in writing stories is to point readers to Yeshua the Messiah, the very Person of Truth.
I write for both the young, and the young-at-heart. Whether you are three or ninety-three, I trust you will find in these pages something that will draw you closer to Yeshua our Messiah.
Please feel free to browse. If you have any questions, please contact me at drmaryann@maryanndiorio.com. I love to interact with my readers. 🙂
________________________________________________________
TOP NEWS!
Now Available!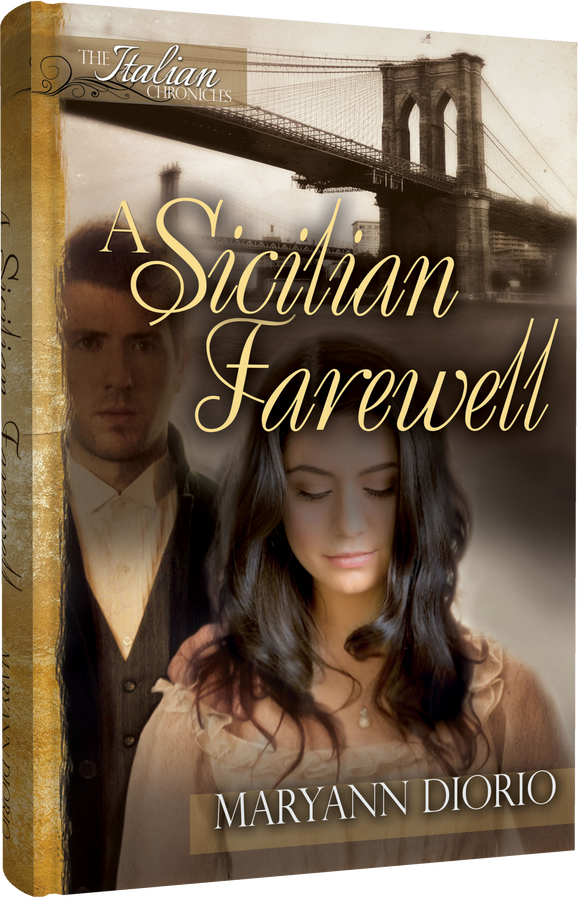 A Sicilian Farewell is Book Two in MaryAnn's trilogy titled The Italian Chronicles.
A young man, a new land, and a dream that threatens to destroy him and his family . . .

The dream of a better life for himself and his family drives Luca Tonetta to the American Promised Land with his wife of five years, Maria Landro, and their three children. But the new Promised Land is nothing like what Luca had imagined. Forced to live in a roach-infested tenement house in the seedy section of Brooklyn, he faces the hardships, prejudice, and slanderous assaults of an Italian immigrant torn between two worlds. When Luca is accused of a crime he did not commit, he learns that a dream must first die before it can live.
Kindle
Nook
iPad
Kobo
Print Format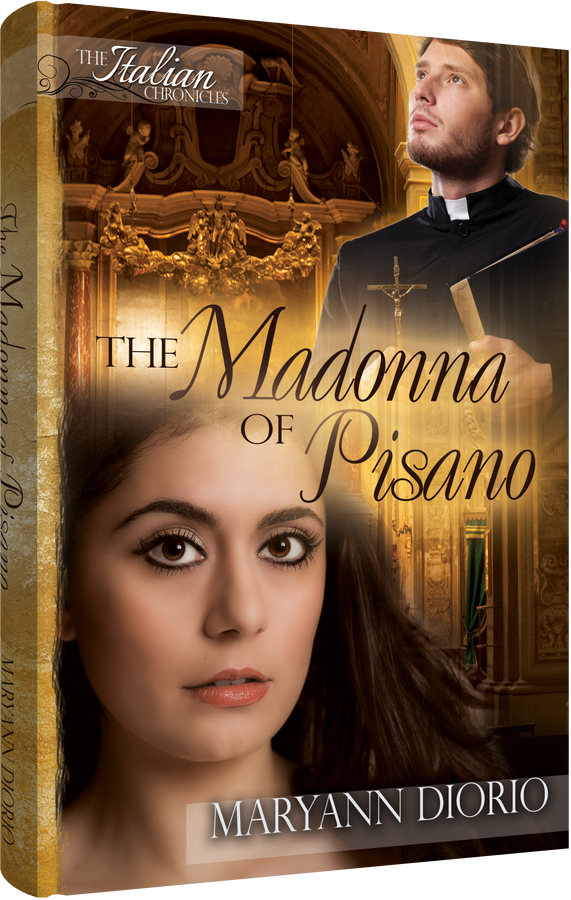 THE MADONNA OF PISANO
A young woman, a priest, and a secret that keeps them bitterly bound to each other . . .
This is the first novel in MaryAnn's trilogy titled THE ITALIAN CHRONICLES. Books Two and Three will be released in the future.
Book Two: A SICILIAN FAREWELL
Book Three: RETURN TO BELLA TERRA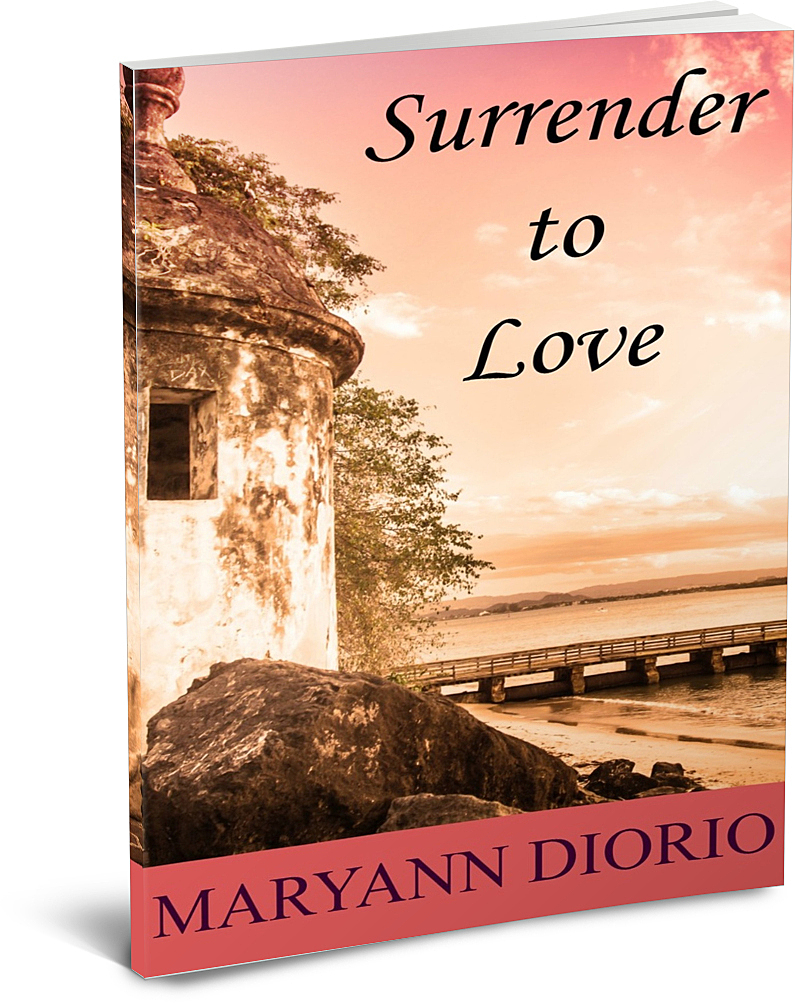 SURRENDER TO LOVE – MaryAnn's newest novella set in Puerto Rico.
When young widow and life coach Teresa Lopez Gonzalez loses her husband in a tragic accident, she faces losing her home, her sanity, and her faith. But when widower Marcos Sanchez hires her to coach his teenage daughter, Teresa learns that God's plans are far wiser than her own.
Available in Kindle Format and Print Format. Purchase your copy now!
What readers are saying about SURRENDER TO LOVE:
"This was a great read and one I will definitely be telling others about. Nice and short for those who are too busy to read a lot, but so much meat to chew on for many days afterward." ~ Cheri Swalwell, The Book Club Network
"The story was the perfect length (about 2 hours) for a busy person who wants to escape, much like with a movie, but engaging the imagination. Truly an enjoyable read." ~ Deb, Amazon.com
"This is a very touching story about trusting God, letting go of your past and continuing to live your life to the fullest." ~ Amazon Customer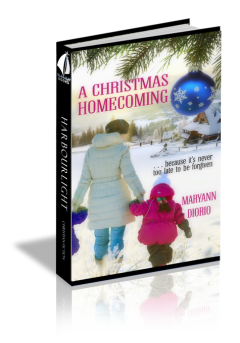 A CHRISTMAS HOMECOMING wins Silver Medal in 2015 Illumination Book Award Contest.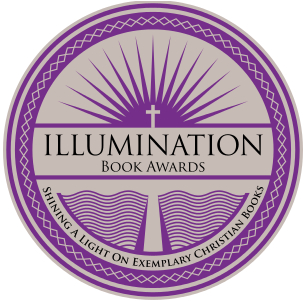 "A Christmas Homecoming by MaryAnn Diorio reflects not only the author's polished writing style but also her compassionate heart. A story worth reading often—and passing along to others!" ~ Kathi Macias (www.kathimacias.com), multi-award-winning author of 40 books
CHILDREN'S BOOKS:

CANDLE LOVE – MaryAnn's latest children's picture book.
Four-year-old Keisha has a new baby sister. But Keisha does not want a new baby sister. Keisha is afraid that Mama will love Baby Tamara more than she loves her. When Mama shows Keisha three special candles, Keisha learns that there is always enough love to go around because the more one share loves, the more love grows.
TOBY TOO S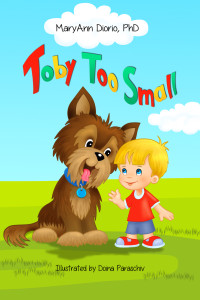 MALL – A delightful story for young children.
Illustrated by Doina Paraschiv
Toby Michaels is small. Too small to be of much good to anyone. But one day, Toby discovers that it's now how big you are on the outside that matters; it's how big you are on the inside. A delightful story for children ages 2 – 7.
Available for Kindle and iPad.
Now available in hardcover and softcover.
Hardcover
Softcover

Noteworthy News
My children's picture book, WHO IS JESUS?, is a finalist in the Children's Religion Category of the 2015 National Indie Excellence Awards Contest!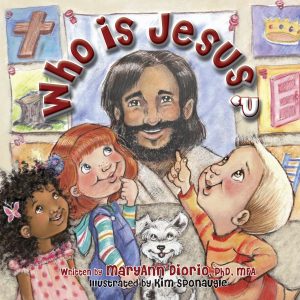 WHO IS JESUS? by MaryAnn Diorio
Illustrated by Kim Sponaugle
Available in hardcover, softcover, Kindle, and iPAD versions.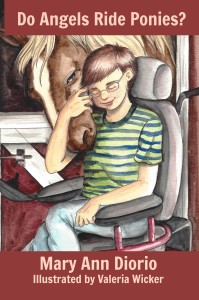 DO ANGELS RIDE PONIES?
Disabled, but determined, eight-year-old Jeremiah Bentley discovers that faith can move mountains.

Stay tuned for MaryAnn's next children's book, The DANDELION PATCH, scheduled to be released in June 2017, Lord willing.
For all that God has done and continues to do in her life, MaryAnn gives Him all the praise and all the glory!
_____________________________________
Amazon.com Required Disclosure: MaryAnn Diorio is a participant in the Amazon Services LLC Associates Program, an affiliate advertising program designed to provide a means for sites to earn advertising fees by advertising and linking to Amazon.com.
____________________________________________

Copyright 2016 by MaryAnn Diorio, PhD. All Rights Reserved.