Free EBOOK
Subscribe to my newsletter to receive
your own FREE copy of my EBOOK
From the Treadmill to the Balance Beam
Welcome to my online domain! I pray that your visit will bring you a blessing.
People who visit here are usually those interested in reading, publishing, or writing Christian fiction. I am one such writer of fiction. If you are a publisher, editor, media professional, reader, or fellow writer of fiction, I bid you a warm welcome. 🙂
My legally trademarked brand is Truth through Fiction®️. I write compelling, transformational fiction that deals with the deepest issues of the human heart.  The heart, also known as the soul, is my area of chief interest and my area of professional expertise. Scripture tells us to "guard our heart with all diligence, for out of it flow the issues of life" (Proverbs 4:23). My goal in writing stories is to point readers to Yeshua the Messiah, the very Person of Truth.
I write for both the young, and the young-at-heart. Whether you are three or ninety-three, I trust you will find in these pages something that will draw you closer to Yeshua our Messiah.
Please feel free to browse. If you have any questions, please contact me at drmaryann@maryanndiorio.com. I love to interact with my readers. 🙂
TOP NEWS!
Latest Release!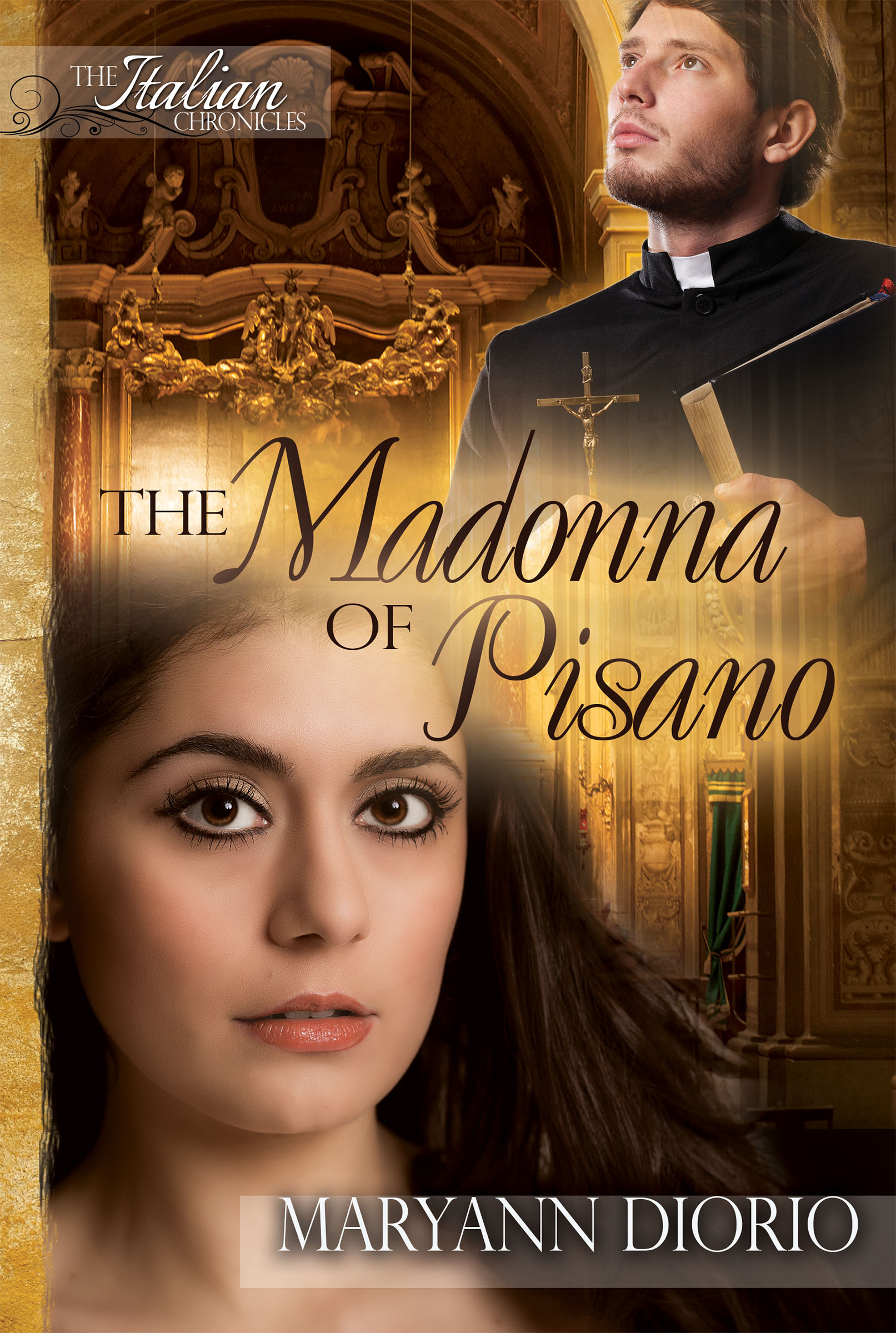 THE MADONNA OF PISANO
A young woman, a priest, and a secret that keeps them bitterly bound to each other . . . 
This is the first novel in MaryAnn's trilogy titled THE ITALIAN CHRONICLES.  Books Two and Three will be released in the future.
Book Two: A SICILIAN FAREWELL 
Book Three: RETURN TO BELLA TERRA
CANDLE LOVE – MaryAnn's latest children's picture book.
Four-year-old Keisha has a new baby sister. But Keisha does not want a new baby sister. Keisha is afraid that Mama will love Baby Tamara more than she loves her. When Mama shows Keisha three special candles, Keisha learns that there is always enough love to go around because the more one share loves, the more love grows.
TOBY TOO S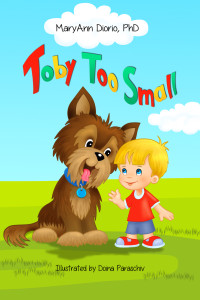 MALL – A delightful story for young children.
Illustrated by Doina Paraschiv
Toby Michaels is small. Too small to be of much good to anyone. But one day, Toby discovers that it's now how big you are on the outside that matters; it's how big you are on the inside.  A delightful story for children ages 2 – 7.  
Available for Kindle and iPad.
Now available in hardcover and softcover.
Hardcover 
Softcover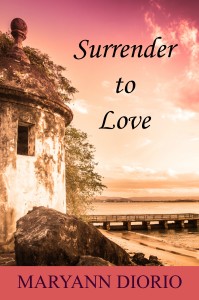 SURRENDER TO LOVE – MaryAnn's newest novella set in Puerto Rico.
When young widow and life coach Teresa Lopez Gonzalez loses her husband in a tragic accident, she faces losing her home, her sanity, and her faith. But when widower Marcos Sanchez hires her to coach his teenage daughter, Teresa learns that God's plans are far wiser than her own.
Available in Kindle Format and Print Format.  Purchase your copy now!
What readers are saying about SURRENDER TO LOVE:
"This was a great read and one I will definitely be telling others about. Nice and short for those who are too busy to read a lot, but so much meat to chew on for many days afterward." ~ Cheri Swalwell, The Book Club Network
"The story was the perfect length (about 2 hours) for a busy person who wants to escape, much like with a movie, but engaging the imagination. Truly an enjoyable read." ~ Deb, Amazon.com
"This is a very touching story about trusting God, letting go of your past and continuing to live your life to the fullest." ~ Amazon Customer 

Noteworthy News
My children's picture book, WHO IS JESUS?, is a finalist in the Children's Religion Category of the 2015 National Indie Excellence Awards Contest!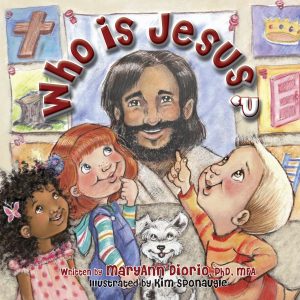 WHO IS JESUS? by MaryAnn Diorio
   Illustrated by Kim Sponaugle
   Available in hardcover,  softcover, Kindle, and iPAD versions.
Here is what readers are saying about WHO IS JESUS?:

"This beautifully illustrated, relatable child's book is a perfect first book for any baby's personal library. I specifically enjoyed the Scriptures shared throughout the story. I would recommend it to any person searching for a unique introduction to Jesus to children of all ages. It will touch your heart and enrich your faith."  
"Bright, colorful illustrations accompany this children's book on Jesus, our best Friend ever! MaryAnn Diorio has written a simple book about an eternal message of love despite our shortcomings. Written in plain language the book can be used as a reader for a child beginning to read or as a book to read to young children. Messages of compassion, friendship, forgiveness, love and healing are each substantiated by a Scripture verse. A wonderful book to teach children who Jesus is. With Christmas coming, it is a perfect stocking stuffer!" 
"Who is Jesus? Little people, the children in our family or the ones we know through church or school settings, are so full of questions, and this book addresses a most important question. Jesus once asked the question, "Who do you say that I am?" This book works on so many levels to reach out to little people and the ones who read to them with answers about how to know Jesus. . . . .The illustrations in this book are precious. They get to the heart of the words in their portrayals. They seem to enliven the words with just the right amount of action and colors. I am glad to see the use of Scripture to support the answers, but I am not sure if all children would have the patience to listen to both the story words and the Scripture. That all depends on the age and attention level of the child. I think this book could be used as a beginning book of scripture memory verses for any children who are ready for that." 
"WHO IS JESUS? is a perfect gift for your little ones." 
"Anyone who is spends time with children will eventually be asked a question that causes them to stop and wonder how to possibly answer the question. There is also the concern of how to introduce a child to Jesus in a way young children will understand. This book is a fantastic resource appealing to adults and children.

The illustrations of "Who is Jesus?" are adorable. They are designed to be attractive to any culture and for both boys and girls. The questions are simply answered. But what I liked best is that it answers the question that often comes next – "how do you know?". Each question and answer references a Bible verse. So not only do the children's questions get answered , but it is a wonderful way to point the children to the Bible and respond with "because Jesus said". And it could be helpful to introduce Bible verse memorization.

I would recommend this book to anyone with young children. But I think it also makes an excellent book to have available in a Sunday school classroom." 
______________________________________________
Dr. MaryAnn's children's book, DO ANGELS RIDE PONIES?, is the story of an eight-year-old handicapped boy who discovers that faith can move mountains.  Order your copy today!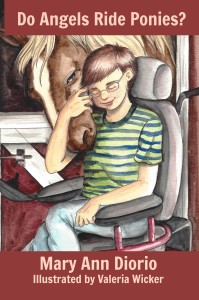 A CHRISTMAS HOMECOMING wins Silver Medal in 2015 Illumination Book Award Contest.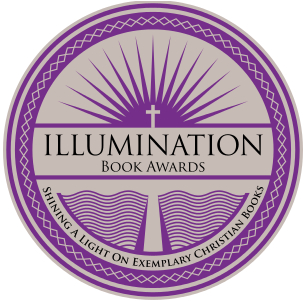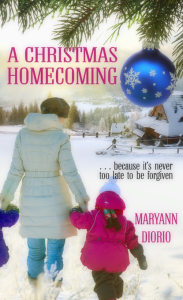 "A Christmas Homecoming by MaryAnn Diorio reflects not only the author's polished writing style but also her compassionate heart.  A story worth reading often—and passing along to others!" ~ Kathi Macias (www.kathimacias.com), multi-award-winning author of 40 books
OPINION-EDITORIALS
Nativity Scenes and the Separation of Church and State – Dr. MaryAnn Diorio Releases Statement
http://ow.ly/G6yu3

Refuting "The Lost Gospel" – Dr. MaryAnn Diorio Releases Statement

http://bit.ly/11JWHTb

BIO
Dr. MaryAnn Diorio is a multi-award-winning author who writes fiction, non-fiction, and poetry for both adults and children. Her work has appeared in over 100 national magazines, newspapers, and journals, including The Saturday Evening Post, Billy Graham's Decision Magazine, The Press of Atlantic City, and Human Events.  She has also served as head writer for a regional television series entitled Teen Machine.
Her writing is based not on opinion, interpretation, or cultural consensus, but on Scriptural truth.  At all times, she remains faithful to Biblical principles. For more information, visit the following pages:
In 1979, Dr. MaryAnn accepted God's call on her life to become a writer. For several years, her popular syndicated column, Winning with the Word, appeared in newspapers throughout the state of New Jersey. She was also a contributor to the AMY Foundation's Internet Syndicate via its national column, Real Answers, that was published in newspapers throughout the United States.
Dr. MaryAnn has authored eleven books:
The Madonna of Pisano (TopNotch Press, 2015)
Toby Too Small (TopNotch Press, 2015)
Surrender to Love (TopNotch Press, 2015)
Do Angels Ride Ponies? (TopNotch Press, 2015)
You Were Made for Greatness (ebook, TopNotch Press, 2012).
Magnolia Memories (TopNotch Press, 2012)
A Student's Guide to Mark Twain (Enslow Publishers, 2008)
A Student's Guide to Herman Melville,  (Enslow Publishers, 2006)
A Student's Guide to Nathaniel Hawthorne, (Enslow Publishers, 2004)
She has also been a contributor to eight other books:
MaryAnn has also written eight booklets:

MaryAnn has appeared on several radio, television, and Internet talk shows, including Read All about It with RadioVision program hostess Stefani Milan, the popular Christian Authors Show with Danielle Hampson, the nation-wide LeSea Alive program with the late Dr. Lester Sumrall, By the Book hosted by Debbie Williams, and Women of Grace hosted by Kelly McCausey. She has also been interviewed on WDAS (Philadelphia), WIBG (South Jersey), and WNNN (South Jersey). Articles about her writing have appeared in The Press of Atlantic City, The Daily Journal, The Millville News, The Bridgeton Evening News, and The Times Herald of her hometown of Norristown, Pennsylvania.
Dr. MaryAnn has served as a distinguished judge for the annual AMY Writing Awards Program, the annual Capitol Writers Writing Contest (Washington, DC area), the annual American Christian Fiction Writers' Genesis Contest., and the ACFW First Impressions Contest.  She is listed in International Who's Who, Who's Who in the East, International Authors and Writers Who's Who, Dictionary of International Biography, The World Who's Who of Women, Who's Who in the World, The International Who's Who of Professional and Business Women, The National Register's Who's Who in Executives and Professionals, Who's Who in America, and Who's Who in Finance and Business. Most important of all, MaryAnn rejoices that she is listed in The Lamb's Book of Life!
Dr. MaryAnn holds several degrees:
The Doctor of Philosophy (PhD) degree in French with a concentration in Comparative Literature from the University of Kansas;

The Doctor of Ministry (DMin) degree in Christian Counseling from Christian Leadership University;

The Master of Philosophy (MPhil) degree in French with a concentration in Comparative Literature from the University of Kansas;

The Master of Arts (MA) degree in Italian Language & Literature from Middlebury College and the University of Florence, Italy;

The Master of Fine Arts (MFA) degree in Writing Popular Fiction with a concentration in Writing for Children from Seton Hill University;

The Bachelor of Arts (BA) degree in French from Immaculata University;
She has also completed studies and is a diplomate of the following institutions:
The  Institute of Children's Literature: Writing for Children & Teenagers;
The Highlights Foundation Workshop, Writing the Middle-Grade Novel:

The RHEMA Correspondence Bible School (Three-Year Program of Study);

Christian Leaders, Authors, & Speakers Services (CLASS);

The Life Coach Institute (Certification in Life Coaching);

American Association of Christian Counselors, Light University, Caring for God's People.
Awards Won:
Third Place for "From Feminism to Freedom," AMY Writing Awards, (1990)

Fifth Place, National Writers' Club Short Story Contest for "The Birthmark" (1990)

Top 100 Short Stories ranking for "The Birthmark", Writers' Digest Short Story Contest (1990)

Honorable Mention for radio script, TAKE ONE Radio Theatre (1990)

Second Place for Novel, St. Davids Christian Writers' Conference Contest (1992)

Third Place in Women's Fiction, American Christian Fiction Writers (ACFW) Genesis Contest (2006)

Second Place in Inspirational Category for Novel, East Texas RWA Southern Heat Contest (2009)
Second Place in Historical Category for Novel, Romance Writers' Ink Where the Magic Begins Contest (2011)
First Place in Inspirational Category for Novel, Colorado RWA Heart of the Rockies Contest (2011)
First Place in Inspirational Category for Novel, Spacecoast Launching a Star Contest (2011)

The Silver Medal for E-Book Fiction in the Illumination Book Awards Contest sponsored by the Jerry Jenkins Group (2015)
Dr. MaryAnn has taught Italian at the University of Kansas (Lawrence, Kansas); French at Pitman High School (Pitman, New Jersey); Italian and French at Cumberland County College (Vineland, New Jersey);  English, French, Spanish, and Creative Writing at the Fairton Christian Center Academy (Fairton, New Jersey); and Writing for Children and Public Speaking at Rowan University  (Glassboro, New Jersey). She also served as Assistant Professor of Italian and Spanish at Camden County College (Blackwood, New Jersey); Adjunct Professor of Biblical Business Principles at New Life Bible College  (Millville, New Jersey); Adjunct Professor of Writing at Nottingham-Trent University (United Kingdom); and Adjunct Online Professor of French at Regent University (Virginia Beach, Virginia). Dr. MaryAnn is currently Online Adjunct Professor of Fiction Writing at Regent University (Virginia Beach, Virginia).
MaryAnn has served on the faculty of several writers' conferences, including the Philadelphia Writers' Conference, the St. Davids Christian Writers Conference, the Greater Philadelphia Christian Writers' Conference, the Sandy Cove Christian Writers' Conference, and The New Jersey Society of Christian Writers' Seminar.  
In 1984, MaryAnn founded Daystar Communications, later known as Daystar Ministries International. She ran this ministry until 2005, at which point it was incorporated into MaryAnn's other ministries. In 2011, she changed the name to MaryAnn Diorio Ministries.
MaryAnn is also a Certified Life Coach, a Certified Behavioral Consultant, and a Certified Biblical Counselor as well as a gifted Bible teacher whose heart's desire is to help people become all that God created them to be.
Dr. MaryAnn is a member in good standing of the following organizations:
For all that God has done and continues to do in her life, MaryAnn gives Him all the praise and all the glory!
_____________________________________
Amazon.com Required Disclosure:  MaryAnn Diorio is a participant in the Amazon Services LLC Associates Program, an affiliate advertising program designed to provide a means for sites to earn advertising fees by advertising and linking to Amazon.com.