Coming soon . . . 
The Captain and Mrs. Vye
Book 1 in The Cape May Romance Series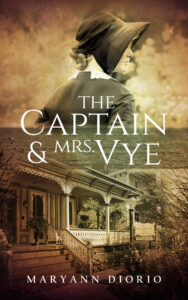 When a young widow inherits a seaside inn upon the untimely death of her husband, she receives more than she bargained for as whaling boat captain Paul Richards becomes her first tenant and disrupts her calm and peaceful life.
Set in charming Cape May, New Jersey, in the early 20th century, this story will captivate your heart, delight your soul, and leave you with a sweet taste in your literary palate.
Dixie Randolph and the Secret of Seabury Beach
A Middle-Grade Novel for Eight-to-Twelve-Year-Olds
Book 1 in The Dixie Randolph Series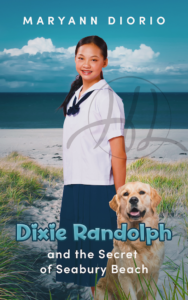 When a 12- year-old girl discovers a buried treasure, she faces losing her life in order to protect her family, her best friend, and the people of her town.  
Latest Releases . . . 
Miracle in Milan
A Novel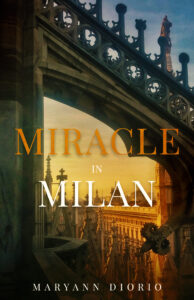 A female auditor discovers evidence that the man she loves is an embezzler . . . 
Set in beautiful Milan, Italy, this contemporary romantic suspense novel will keep you on the edge of your seat and turning pages as heroine Amy Torelli, CPA and Chief Auditor for Enson Pharmaceuticals, struggles to discover the culprit of an embezzlement scheme that points to the man she loves.
______________________________________
Penelope Pumpernickel: Dynamic Detective
A Chapter Book for Six-to-Ten-Year-Olds
Book 2 in The Penelope Pumpernickel Chapter Book series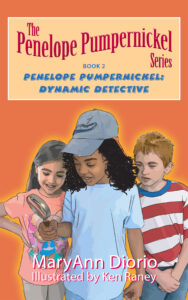 Penelope Pumpernickel: Dynamic Detective 
Book 2 in The Penelope Pumpernickel Series of Chapter Books for Six-to-Ten-Year-Olds!
______________________________________
Calling All Christ-Followers . . . 
The Iron Saint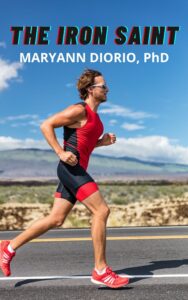 "The Church in America is on the verge of a tremendous spiritual awakening, an awakening that will first be fueled by persecution unlike anything we have ever seen before in this land. Indeed, a prophetic word given in my home church during the month of November gave this warning to the Church: 'Prepare for the fire of persecution!'" (An Excerpt from The Iron Saint)
What others are saying about The Iron Saint . . .
"The Iron Saint is truly an informative and inspiration work designed to equip every believer with many deeper areas of truth from God's Word.  It is filled with teaching that is so needed in today's world of complacency and indifference to the things of God.  This is a handbook for saints who want to rise above mediocrity, passivity and the common teaching of cheap grace.  Written with passion and clarity, TheIron Saint is a must read for serious students of the Word of God who want to maintain a more intimate walk with God.  Within its pages you will discover the secrets of becoming a powerful warrior for God who has unlimited opportunities in the Spirit.  You will want to use The Iron Saint as a companion to your everyday study of God's Word as it will take you on a journey of revelation into what God is really looking for in every believer who is living for God's pleasure."
                   ~ Pastor Bill Brendel, Pastor, Glad Tidings Assembly of God, Mt. Ephraim, New Jersey

The Italian Chronicles Trilogy
Book 1: The Madonna of Pisano
Book 2: A Sicilian Farewell
Book 3: Return to Bella Terra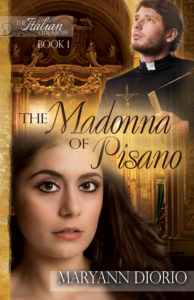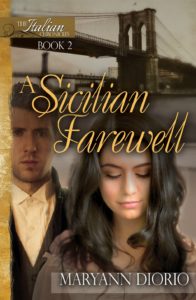 .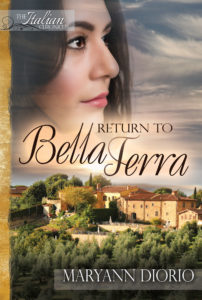 You deserve riveting, page-turning fiction that
entertains
inspires
transforms.
You'll find it here!
STAY UPDATED ON MY LATEST FICTION. CLICK HERE TO SUBSCRIBE
TO MY MONTHLY NEWSLETTER.

An Award-Winning Novel . . . 
In Black and White
First Place Winner in Historical Fiction in the
2020 Christian Indie Awards Contest.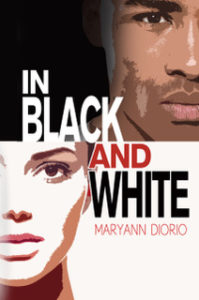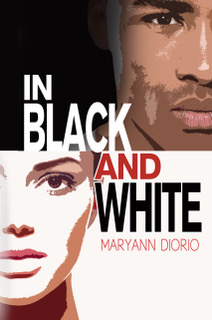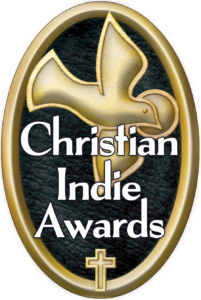 A white woman. A black man. And their forbidden love.
Can endurance and faith sustain the love between a white woman and a black man, threatened by rejection, guilt, and racial injustice? Can love alone reconcile their starkly different worlds, lighting the way to a bright future together?
When graduate student, Tori Pendola, a white American woman, and Jebuni Kalitsi, a black Ghanaian exchange student and heir to his tribe's chieftaincy, fall deeply in love, they must face not only their own inner demons of rejection and guilt but also the demons of societal hatred bent on destroying their relationship. Will their love survive the cruel and bitter attacks against them? Or will hatred and prejudice gain the upper hand?
In Black and White is a deeply moving story of the power of God's love to restore all that is broken in our lives.
Choose your vendor at my bookstore below:
MaryAnn's Bookstore

Learn "the story behind the story" of writing In Black and White:
Part 1: https://southernwritersmagazine.blogspot.com/2020/03/the-story-behind-story-of-in-black-and.html
Part 2: https://southernwritersmagazine.blogspot.com/2020/03/the-story-behind-story-of-in-black-and_25.html
To get the latest updates, announcements, and occasional discounts and freebies on my writing and my coaching, subscribe to my monthly newsletter. Just click here.
To subscribe to my weekly blog and podcast, "Winning with the Word," click here.
To browse my online bookstore, click here. 
______________________________________________
Amazon.com Required Disclosure:  MaryAnn Diorio Enterprises, LLC, is a participant in the Amazon Services LLC Associates Program, an affiliate advertising program designed to provide a means for sites to earn advertising fees by advertising and linking to Amazon.com.
MaryAnn is also an affiliate of Apple Books, Barnes & Noble, and Rakuten Kobo.
_________________________________________________________
Copyright 2000-2022 by MaryAnn Diorio, PhD. All Rights Reserved.