Get a FREE copy of my popular novella, Surrender to Love,
for subscribing to my author newsletter!
Each issue is filled with fun, fellowship, faith–and books!
Click here or on the cover image.

Surrender to Love: A Story of Second Chances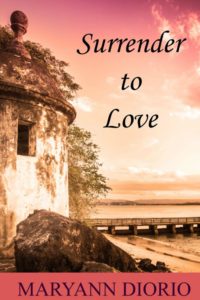 MaryAnn Diorio writes women's fiction from a small, quaint, Victorian town in southern New Jersey where neighbors still stop to chat while walking their dogs, houses still sport wide, wrap-around front porches, and the charming downtown still finds kids licking lollipops and old married folks holding hands. A true Jersey girl, MaryAnn is a big fan of Jersey diners, Jersey tomatoes, and the Jersey shore.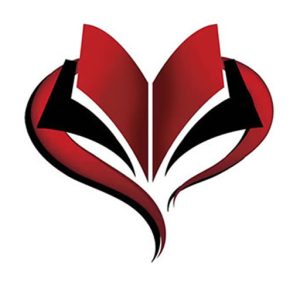 MaryAnn Diorio Books
________________________________________________
New Releases . . . 
Click on the book cover to order.
The Captain and Mrs Vye – Book 1 in The Wives of Old Cape May Series
A middle-aged childless widow discovers that her late husband has left her destitute.

Miracle at Madville
An angry young princess discovers the greatest weapon of all.

A Christmas Homecoming
When Sonia Pettit's teenage daughter goes missing for seven long years, Sonia faces losing her mind, her family, and her faith.
Winner of the Silver Medal for E-Book Fiction in the 2015 Illumination Book Awards Contest.
Does Your Heart Need Mending?
If so, you've found a place of healing here. Welcome! 🙂 
Healing comes in many forms. Here, in my online home, you will find healing through my fiction and, perhaps, through my life coaching as well.
I am a Christ-Follower and a career novelist who writes women's fiction that offers healing, hope, and happily-ever-after–-but in a way you might not expect. 
As a Novelist, I write stories that deal with the tough issues that women face–issues like betrayal, deception, abuse, loneliness, insecurity, toxic relationships, wayward children, and the like. My novels explore how women like you and me face such issues and how we overcome them.
As a Certified Life Coach, I've helped countless women find healing and health by overcoming many of  the same issues I write about in my stories. If life coaching interests you, you can learn more about my process at CelebrationLifeCoaching.com.
As one who has been a hurting woman, I can relate to your pain and suffering, and I can offer you hope.
With the above in mind, I invite you to read my fiction. You will find it to be entertaining, educational, and transformational. You will read riveting stories that will keep you turning pages and, perhaps, shed a tear or two or laugh at the irony of life.
If you're looking for an escape from the daily grind, pick up one of my stories and prepare to be changed from the inside out.
_______________________________
Have you suffered betrayal?

Then you'll love The Italian Chronicles Trilogy. 
. Book 1: The Madonna of Pisano
Book 2: A Sicilian Farewell
Book 3: Return to Bella Terra

Have you experienced prejudice or deception?

Then you'll love my award-winning novels, In Black and White and Miracle in Milan.
A young female auditor discovers convincing evidence that the man she loves is an  embezzler.
A white woman. A black man. And their forbidden love.
Join The Diorio Champions!
The Diorio Champions is my private Facebook group of amazing Reader Fans. Just CLICK HERE to subscribe to my newsletter.

Healing, Hope, and Happily-Ever-After!
As a member of my Reader Team, you will be eligible for:
__Free Books
__Discounted Books
__Special Book Sales
__Free Podcasts
__Fellowship with like-minded Friends
__Prayer Support
__Faith for the Journey of Life
So, don't delay. Join me now!
________________________________________________________
What readers are saying about MaryAnn Diorio's fiction:
"Your writing is simply outstanding – the stories come straight from your Christ-centered heart and gifted pen . . . . Folks, don't walk, run to Amazon and check out MaryAnn's books. You will NOT be disappointed."~ Author Marianne Evans

"From the first couple of pages my emotions were pushed into chaos." ~ D.D., Avid Fiction Reader

"MaryAnn Diorio has a style of writing that pulls me in – – her descriptions transported me to another time and another country, and I genuinely enjoyed this journey." ~ Patti Jo Moore, Author
"Fabulous historical fiction! Intense. Gripping. Emotive." ~ Book Reviewer
"Diorio will tug at your heart . . . . "
"Masterfully woven plot, complex characters . . . Fan
"The author writes from her heart and draws you into every word." ~ Gee Dixon, Reviewer
"You will not be disappointed!" ~ Carlo B. Melini, MD, FAA

You deserve riveting, page-turning fiction that
entertains
inspires
transforms.
You'll find it here!
STAY UPDATED ON MY LATEST FICTION. CLICK HERE TO SUBSCRIBE
TO MY MONTHLY NEWSLETTER AND GET YOUR FREE COPY OF SURRENDER TO LOVE!
To browse my online bookstore, click here. 
______________________________________________

Amazon.com Required Disclosure:  MaryAnn Diorio Enterprises, LLC, is a participant in the Amazon Services LLC Associates Program, an affiliate advertising program designed to provide a means for sites to earn advertising fees by advertising and linking to Amazon.com.
               MaryAnn is also an affiliate of Apple Books, Barnes & Noble, and Rakuten Kobo.
_________________________________________________________
Copyright 2000-2022 by MaryAnn Diorio, PhD. All Rights Reserved.