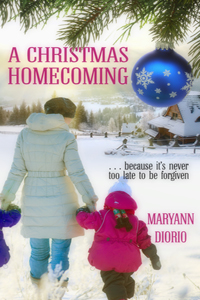 When Sonia Pettit's teenage daughter goes missing, Sonia faces losing her mind, her family, and her faith.
Order Now!
Endorsements
"A beautiful and heartwarming story of God's grace and forgiveness."
– ~ TCCors1127
"So much emotion packed into so few pages."
– ~ NHR "book crazy"
• "A powerful short story packed full of love, hope, heartbreak and a strong message on forgiveness."
– Jerron
"The only thing that disappointed me about this story was that it was too short."
– Ruth A. Hill
"If only all stories made me sit on the edge of my seat, unsure of the outcome, but desperate for a good conclusion for the characters!"
– Sarah E. Johnsom
"Family sorrow, love,faith, and forgiveness. Held my interest through out the book. Highly recommended. Order a copy today. I ordered it on kindle."
– Linda Bring
"A Christmas Homecoming is a poignant novella about God's gift of grace, forgiveness, healing, faith and redemption to a family that has been struggling through unfortunate life circumstances for the past seven years. Written in the third person narrative with alternating perspectives from a mother and a daughter, author MaryAnn Diorio weaves an inspirational tale of the beauty of God's grace and the power of forgiveness that brings a family back together, on the road to healing and becoming whole once again."
– Jersey Girl Book Reviews
"Heartbreak and healing in one tender story. . . A Christmas Homecoming is a cup of hot cocoa for the heart."
Disclosure of Material Connection: Some of the links in the page above are "affiliate links." This means if you click on the link and purchase the item, I will receive an affiliate commission. I am disclosing this in accordance with the Federal Trade Commission's
16 CFR, Part 255
: "Guides Concerning the Use of Endorsements and Testimonials in Advertising."