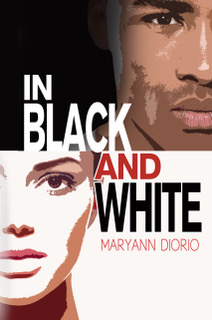 A white woman, a black man, and their forbidden love . . .
Order Now!
About the Book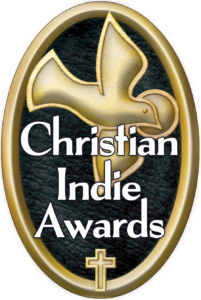 First Place Winner in Historical Fiction – 2020 Christian Indie Book Awards Contest
A white woman. A black man. And their forbidden love. 
Can endurance and faith sustain the love between a white woman and a black man, threatened by rejection, guilt, and racial injustice? Can love alone reconcile their starkly different worlds, lighting the way to a bright future together?
When graduate student, Tori Pendola, a white American woman, and Jebuni Kalitsi, a Ghanaian exchange student and heir to his tribe's chieftaincy, fall deeply in love, they must face not only their own inner demons of rejection and guilt but also the demons of societal hatred bent on destroying their relationship. Will their love survive the cruel and bitter attacks against them? Or will hatred and prejudice gain the upper hand?
In Black and White is a deeply moving story of the power of God's love to restore all that is broken in their lives.
BONUS BENEFIT
Learn "the story behind the story" that led to the writing of In Black and White:
Part 1: https://southernwritersmagazine.blogspot.com/2020/03/the-story-behind-story-of-in-black-and.html
Part 2: https://southernwritersmagazine.blogspot.com/2020/03/the-story-behind-story-of-in-black-and_25.html
Endorsements
"This story was very heartwarming, especially for the times we are in; in our lives right now. Tori, a student at Penn State meets Jebuni, a foreign exchange student from Ghana. They become friends and eventually fall in love. They were not accepted and there were threats and harassment issues they had to deal with. Also, in Ghana Jebuni was to become the Chief of his Tribe and the elders would find a wife for him. Tori and Jebuni get married and eventually she moves to Ghana after their studies at Penn State were done. Her father had disowned her and she was pleased that she was now accepted in Ghana. This story continues on and ends with a happy note but my heart still stirred because we are all from Adam and Eve. God loves all of us. We are not picked out by color we are all his children. I am blessed to be one of his children. This is a 5* book."
"Tori and Jebuni met at an Ghanaian Art Show and formed an instant connection. Of course there were many issues that Tori who is white and Jebuni who is African. They racism they encountered on campus and at home is so heartbreaking. Jebuni and Tori had to learn to fight for what was important and maybe change lives in the process. One of my favorite quotes from the book is "Slavery diminished man and reduced him to only specter of what he was created to be." Page 48 I received this book from the publisher and the opinions expressed are entirely my own."
– Sonnetta Jones
"I was very blessed by the book. Growing up in Eastern Washington state I have not experienced racial bias's to a great degree. Race never was talked about 'much' so I enjoyed an inside perspective of 1959 in Pennsylvania (the year I was born). I cannot understand the mentality other then a lack of Godly knowledge on the part of those that believe a skin color dictates value and intelligence. The book was very well written and thought out. I thought it was a big story for a small book."
"Set in 1959 Philadelphia and Ghana, the love story of Jeb and Tori takes the reader on a journey saturated with cultural prejudice, hard set traditions, and incredible faith in the One who bought them together. From the first chapter, the reader is drawn into the lives of the main characters who come from entirely different worlds. Despite their backgrounds and the identity that society seems to have laid out for them, the two continue to face their own personal struggles with great faith and strength; a quality that goes beyond the pages of In Black and White, and inspires the reader in their own life. Dr. Maryann Diorio has the ability to capture love, struggle, and hope while continually drawing the reader into her story. Her passion for the Lord seeps out of every page and continues in the thought provoking questions for personal meditation and group discussion at the end of the book. In Black and White was both heartwarming and eye opening; a wonderful read to continue to encourage our society to recognize the impact of prejudices and how to combat them with God's love."
– Patricia A.
Disclosure of Material Connection: Some of the links in the page above are "affiliate links." This means if you click on the link and purchase the item, I will receive an affiliate commission. I am disclosing this in accordance with the Federal Trade Commission's
16 CFR, Part 255
: "Guides Concerning the Use of Endorsements and Testimonials in Advertising."