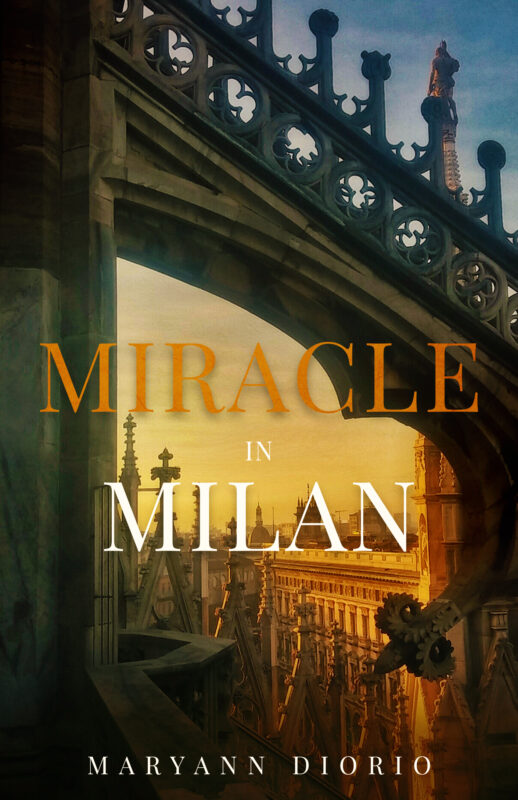 A young, female auditor discovers evidence that the man she loves is an embezzler . . .
FINALIST in the 2022 Reader's Choice Award Contest sponsored by Faith, Hope, and Love Christian Writers, formerly the Christian chapter of Romance Writers of America (RWA). 
When a young, female auditor discovers evidence that the man she loves is an embezzler, she must choose between ruining him or ruining herself.
Amy Torelli, Chief Auditor for New York City-based Enson Pharmaceuticals, is assigned to audit the books of Enson's Italian branch in the enchanting city of Milan, Italy. Having made an inner vow never to trust a man again because of her father's betrayal, Amy finds herself falling in love with Enson Italia's American-born Vice-President, Ted Masters. Will Ted be the one to cause her to break her inner vow?
Ted Masters is on the run. A run from rejection. From himself. From God. Having been wounded by a father who made him feel worthless, and having been dumped by the woman he wanted to marry, Ted is determined to keep all women at bay. But will Amy be the reason he changes his mind?
Order Now!
Endorsements
5.0 out of 5 stars Exciting, suspenseful love story.....you won't want to put the book down Miracle in Milan holds your interest from cover to cover. It is a love story that is full of suspense and drama. You can visualize the characters and are intrigued with their personalities. It is one of my favorite fictions written by widely published, award winning author, MaryAnn Diorio.
– Joan Gangwer, Avid Reader
"This was a beautiful read. It was full of a faithful relationship that becomes even more beautiful with the love of Jesus. Very inspirational."
– Glenda Dixon, Avid Reader and Book Reviewer
"This short, sweet read engaged me from the first page. Amy Torelli, an auditor with high career ambitions, is given the biggest assignment of her life. The CEO of her firm suspects there are dirty dealings afoot at the company's Milan office. Amy has to investigate. She knows the corruption might go all the way to the top. When she lands in Milan, she meets the Italian branch's vice president, Ted McMasters. Despite her vow never to trust any man, least of all one who might be an embezzler, there's an immediate spark. Ted, meanwhile, has issues of his own. Still hurting from the fiancee who tossed him away, Ted has filled his life with work and ambition, leaving no room for love. But with Amy's arrival, his protective walls are breached, and he begins to listen to the call of God he's long ignored, as well as the call of his heart. These two ought to have no business falling for each other, because of how their relationship complicates their lives and their jobs. It makes for a setup full of tension and conflict as we see how they find their happily-ever-after."
"Captivating!"
– Ed Lane, Attorney and Novelist
"Great romance. If you like Christian romance with a touch of suspense this is the book for you. . . A great quick read."
– swavelykid
"Miracle in Milan offers a banquet of broken hearts, betrayal, embezzlement, and wounds from the past that haven't healed. MaryAnn Diorio beautifully weaves those unhappy pasts with the thread of God's grace and forgiveness."
– Sharon E. Lamson, Author of Seeking Sanctuary, Finding God
Disclosure of Material Connection: Some of the links in the page above are "affiliate links." This means if you click on the link and purchase the item, I will receive an affiliate commission. I am disclosing this in accordance with the Federal Trade Commission's
16 CFR, Part 255
: "Guides Concerning the Use of Endorsements and Testimonials in Advertising."