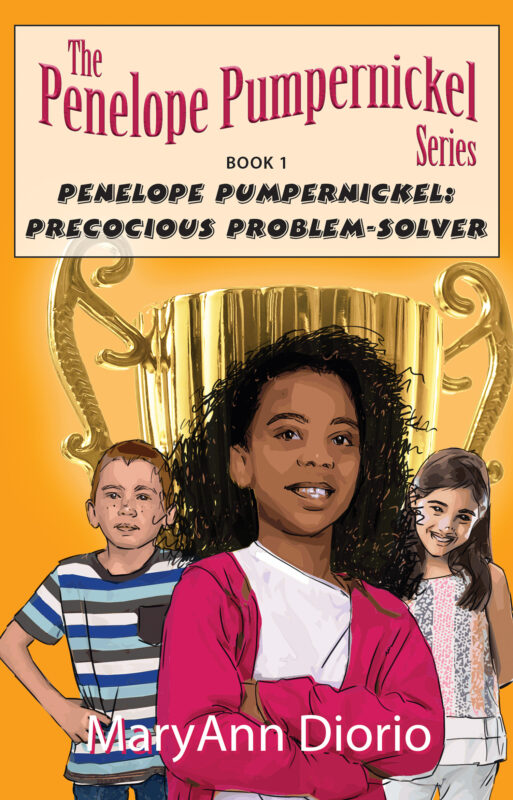 Can eight-year-old Penelope Pumpernickel solve her biggest problem? A boy named Grandy Ungerleider?
     Eight-year-old Penelope Pumpernickel--Penny, for short--has run into a big problem. His name is Grandville Ungerleider--Grandy, for short.
     Grandy wants to be Penny's friend, but he has a strange way of letting her know. Maybe his father's recent death has something to do with it.
     Penny's best-friend-forever, Matilda Mendoza--Tilly, for short--offers Penny some good suggestions about what to do with Grandy.
     When Grandy disrupts the Homeschool Consortium with his crazy antics, Penny must find a way to solve the big problems he causes.
     In this first of the delightful Penelope Pumpernickel Series of chapter books for six-to-ten-year-old children, Penelope learns that no matter how big a problem you face, there is always a way to solve it with God's help.
Order Now!
Endorsements
"This story is really great. It brought out stories from the Bible that helped Penelope get through some of her problem solving. Great Book for 8-10 year old's. I am anxious to read the next book when it comes out in this series. Great job MaryAnn!"
Disclosure of Material Connection: Some of the links in the page above are "affiliate links." This means if you click on the link and purchase the item, I will receive an affiliate commission. I am disclosing this in accordance with the Federal Trade Commission's
16 CFR, Part 255
: "Guides Concerning the Use of Endorsements and Testimonials in Advertising."