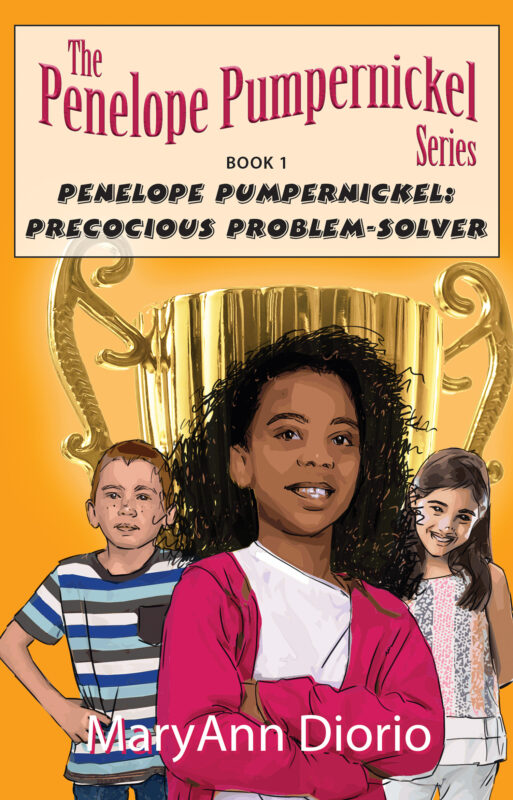 Can eight-year-old Penelope Pumpernickel solve her biggest problem? A boy named Grandy Ungerleider?
Eight-year-old Penelope Pumpernickel--Penny, for short--has run into a big problem. His name is Grandville Ungerleider--Grandy, for short.
Grandy wants to be Penny's friend, but he has a strange way of letting her know. Maybe his father's recent death has something to do with it.
Penny's best-friend-forever, Matilda Mendoza--Tilly, for short--offers Penny some good suggestions about what to do with Grandy.
When Grandy disrupts the Homeschool Consortium with his crazy antics, Penny must find a way to solve the big problems he causes.
In this first of the delightful Penelope Pumpernickel Series of chapter books for six-to-ten-year-old children, Penelope learns that no matter how big a problem you face, there is always a way to solve it with God's help.
Order Now!
Disclosure of Material Connection: Some of the links in the page above are "affiliate links." This means if you click on the link and purchase the item, I will receive an affiliate commission. I am disclosing this in accordance with the Federal Trade Commission's
16 CFR, Part 255
: "Guides Concerning the Use of Endorsements and Testimonials in Advertising."