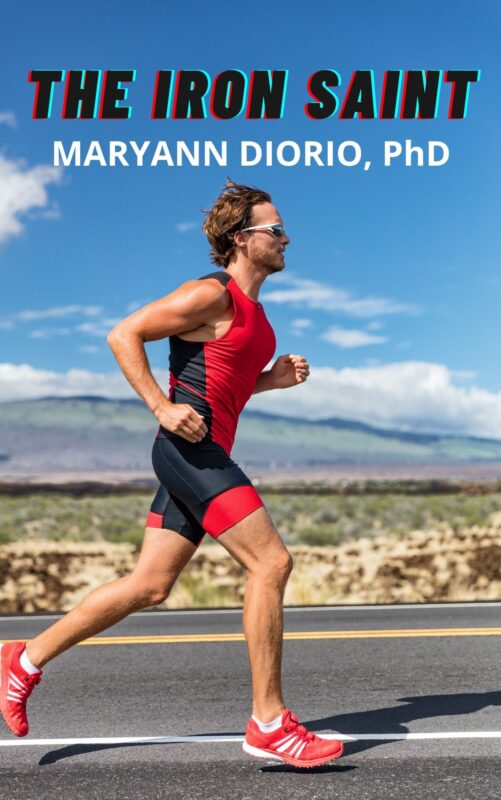 A warning to the Church:
The Church in America is on the verge of a tremendous spiritual awakening, an awakening that will first be fueled by persecution unlike anything we have ever seen before in this land. Indeed, a prophetic word given in my home church during the month of November gave this warning to the Church: "Prepare for the fire of persecution!"
But the Church is not ready for this persecution. For the most part, the Church in America has been weak and lukewarm. Flabby and lazy. Consumed with the world and not with the things of God. As a result, the Church has been deceived and has subverted the divine order of things.
In THE IRON SAINT, Dr. MaryAnn Diorio seeks to help equip the saints for the work of true, integritous, and effective ministry. As a teacher in the Body of Christ, it is her burning desire to help correct this devastating error.
In THE IRON SAINT, Dr. Diorio has outlined a plan of action for strengthening the Church through uncompromising obedience to the Word of God. This plan of action is based on her own 50 years of walking with the Lord and being led by His Holy Spirit.
If you are a born-again believer and member of the Body of Christ, make this book a top reading priority.
Order Now!
Endorsements
"The Iron Saint is truly an informative and inspirational work designed to equip every believer with many deeper areas of truth from God's Word. It is filled with teaching that is so needed in today's world of complacency and indifference to the things of God. This is a handbook for saints who want to rise above mediocrity, passivity and the common teaching of cheap grace. Written with passion and clarity, The Iron Saint is a must read for serious students of the Word of God who want to maintain a more intimate walk with God. Within its pages you will discover the secrets of becoming a powerful warrior for God who has unlimited opportunities in the Spirit. You will want to use The Iron Saint as a companion to your everyday study of God's Word as it will take you on a journey of revelation into what God is really looking for in every believer who is living for God's pleasure." - Pastor Bill Brendel, Pastor, Glad Tidings Assembly of God Church, Mt. Ephraim, New Jersey
Disclosure of Material Connection: Some of the links in the page above are "affiliate links." This means if you click on the link and purchase the item, I will receive an affiliate commission. I am disclosing this in accordance with the Federal Trade Commission's
16 CFR, Part 255
: "Guides Concerning the Use of Endorsements and Testimonials in Advertising."